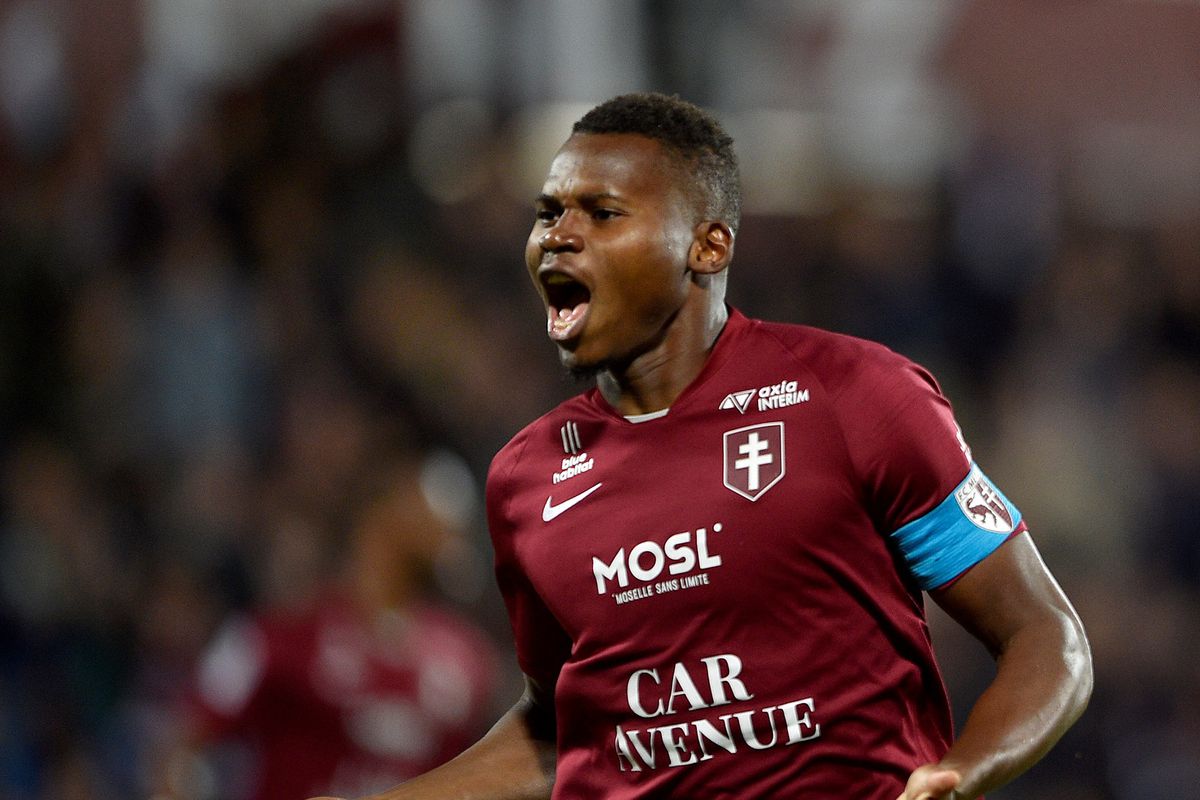 He is a Senegalese professional football player
He plays as a forward
He plays for Senegal national team
Habib Diallo is a Senegal international football player who is stationed as a forward and his net worth is currently $5 million having earned it from his successful career.
The forward is a popular associational soccer player in club Strasbourg and the Senegal national team. He clinched the 2021 African Cup of Nations with the Senegal national team and has scored two goals internationally in ten matches for his national team.
Diallo is a right-footed player who has impressive footwork and finishing ability and triumphed over his team in winning several matches.
Habib Diallo Biography
| | |
| --- | --- |
| Full name | Mouhamadou Habibou Diallo |
| Age | 28 years old |
| Height | 1.86m |
| Place of birth | Theis, Senegal |
| Date of birth | June 18 1995 |
| Nationality | Senegalese |
| Occupation | Footballer |
| Source of wealth | Football earnings and endorsements |
| Marital status | Single |
Net Worth
Habib Diallo may not be the richest Senegalese player but his net worth is quite impressive $5 million, primarily from his football career. He earns through contracts, salaries, wages and bonuses. However, he does not only earn from his profession since he has some endorsements that also generate income.
Career earnings
Diallo signed a five-year contract with club Metz and in the 2019-20 season, he earned a weekly wage of $20,130 and an annual salary of $1 million. In the following season, he signed a contract with Strasbourg with a weekly wage of $12,791 and an annual salary of $664,866 for two seasons.
In season 2022-23, he earns a weekly wage of $12,512 and an annual salary of $650,456 while still playing for club Strasbourg.
Personal Life
Born in Theis, Diallo joined the Generation Foot Academy in Dakar where Sadio Mane and Sarr also began their training. Diallo's father wanted his son to pursue his studies and it was not a very good moment when the recruiters visited their home.
The recruiter had a very difficult moment explaining that his son would do both studies and football while at the academy which he later agreed on with Diallo joining the Academy.
Habib was a Sporty young man in his early life and his adolescence period, he enrolled at Metz II at 19 years where he played for a season and then was promoted to the first team.
Diallo has a daughter with whom he frequently posts pictures on his social media though no details about the baby's mother and if they live together. He has managed to keep his private life away from the public.
Career
At 19 years, the sporty young talent joined Metz II where he played for a season before his promotion to the senior team playing 17 games in his debut season scoring nine times.
In his first season on the senior team, Diallo appeared in nineteen matches though he only scored once. He had some differences with the new club's manager Frederic Hantz sending him to Brest on a loan for the remaining part of the season.
At Brittany, he had a successful time where playing in sixteen matches and scoring seven goals, returning on loan to Brest the following season.
On ending his loan season, the forward returned to Metz, Diallo's performance was extremely excellent winning the Ligue 2 title with 26 league goals in 37 games and was included in the end-year UNFP Ligue 2 Team of the season squad.
In Ligue 1, Diallo attracted some interest from other clubs with his performance among them Chelsea that showed gave a bid though the move wasn't paid for. The Covid-19 pandemic came and the Ligue 1 was suspended.
At the time of suspension, Diallo had contributed 12 goals with club Metz sitting in 15th position. A few months later, he joined Strasbourg on a five-year contract. His earnings at the club have greatly contributed to his current net worth.
Diallo made his international debut in an Africa Cup of Nations against Equatorial Guinea and was part of Senegal's squad for the 2021 Africa Cup of Nations winning the tournament.
Following the victory of the tournament for the nation, the Senegal president appointed Diallo as a Grand Officer of the National Order of the Lion.
Luxury Collection
As for his assets, Diallo prefers to maintain a private lifestyle though with his net worth he can afford a luxurious lifestyle with the best cars and houses in the world.
FAQs
How old is Habib?
28 years old.
What is his nationality?
Senegalese.
Is he married?
No.
What is his net worth in 2023?
$5 million.
Which is his current club?
Strasbourg.