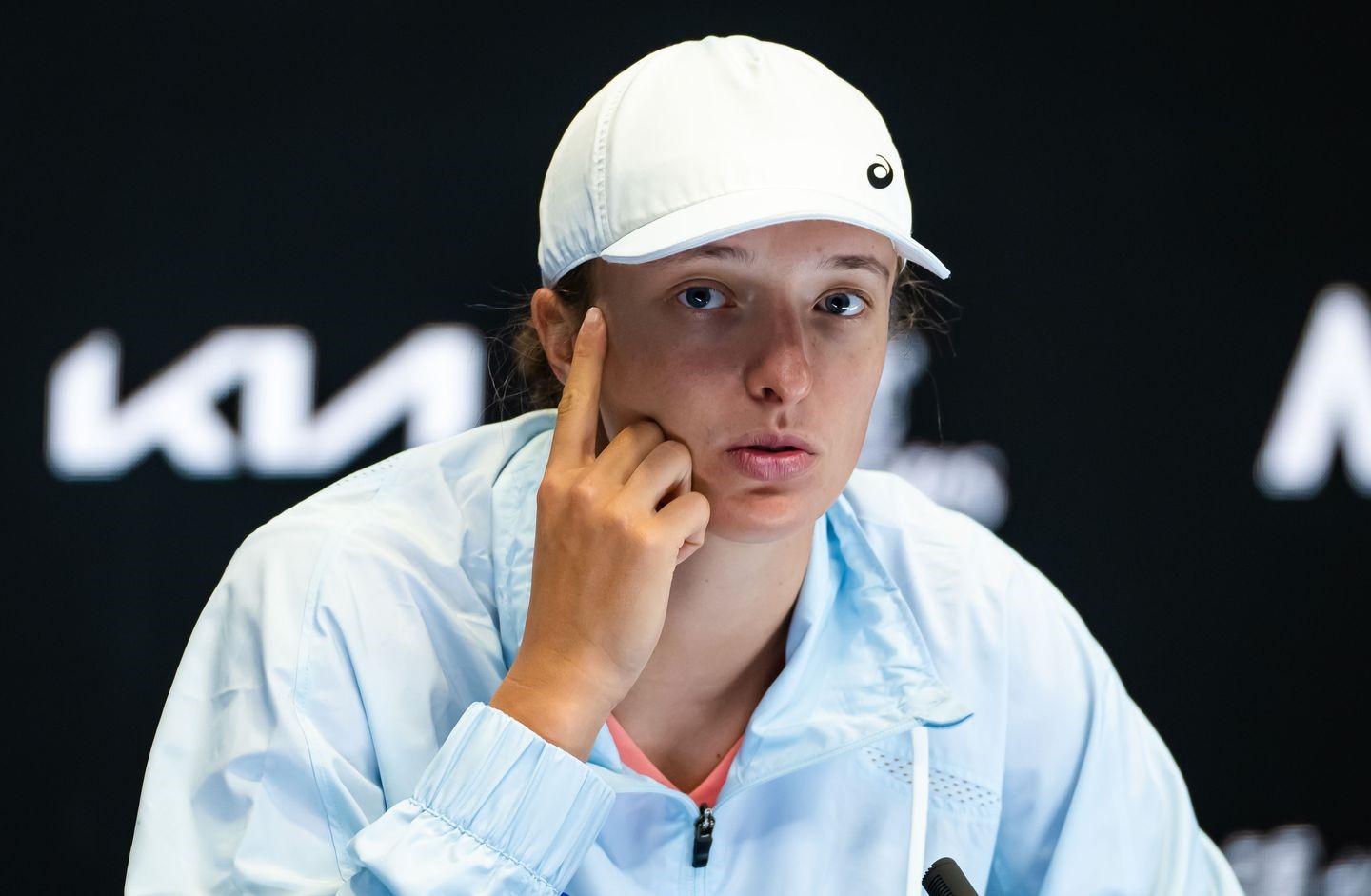 Swiatek says ATP Tour and WTA should have banned Belarusian and Russian tennis players
She feels that both ATP and WTA are showing poor leadership
All All England Lawn Tennis Club was heavily fined in 2022 for banning Russian and Belarusian tennis players
Tennis star Iga Swiatek says ATP Tour and WTA should have banned Belarusian and Russian tennis players to show their stand with Ukraine.
Russian and Belarusian athletes were banned from competing in many international sporting codes in the wake of Russia's invasion to Ukraine in February 2022.
While tennis authorities banned athletes from these two countries, it took a more lenient stance, allowing players from the two countries to compete as neutral athletes while forbidding the use of their national anthems and flags.
The All England Lawn Tennis Club (AELTC) and Lawn Tennis Association (LTA) then adopted a different stance, prohibiting participants from the two countries from taking part in any grass-court competitions including Wimbledon.
In retaliation, the ATP and WTA deducted ranking points from Wimbledon and levied significant fines against the LTA.
AELTC and LTA have since changed their minds, and this year's UK tennis competitions will now let athletes from Russia and Belarus participate.
Swiatek, a three-time Grand Slam champion, believes the tennis community should have been more strict from the beginning but admits it is too late to ban players at this point.
Digging back to history, she said that most sporting disciplines banned Japanese, Italian and Germans from playing after World War II. If the same happened with Russian players, she says the government would rethink its invasion to Ukraine.
"I know it's a small thing because we are just athletes, a little piece in the world but I feel like sport is pretty important and sport has always been used in propaganda," she told BBC in an interview.
"This is something that was considered at the beginning, tennis didn't really go that way, but now it would be pretty unfair for Russian and Belarusian players to do that because this decision was supposed to be made a year ago," she adds.
In her opinion, Swiatek says that the scenes in tennis management are chaotic due to lack of strong, and resolute leadership by the ATP and WTA.
Nevertheless, she says that tennis authorities should do better to show the world that it is against Russia's invasion to Ukraine.
Aryna Sabalenka who won the 2023 Australian Open recently revealed that several players showed her aggression in the locker room since her country, Belarus helped Russia invade Ukraine.
Prior to February 2022 when Russian tanks invaded Ukraine with Belarus' assistance, she claims she had never seen such vitriol in the locker room.
Sabalenka noted during her press conference at the Miami Open preview that she had been the focus of weird talks and that the hatred was overwhelming.
"It was really tough for me because I've never faced that much hate in the locker room," she maintained. There are a lot of haters on Instagram when you're losing matches, but in the locker room I've never faced that."
She couldn't understand why all this was happening to her yet she never had a hand in what her country did.
The hardest thing in her tennis career so far is putting up with all this sludge for the past year.