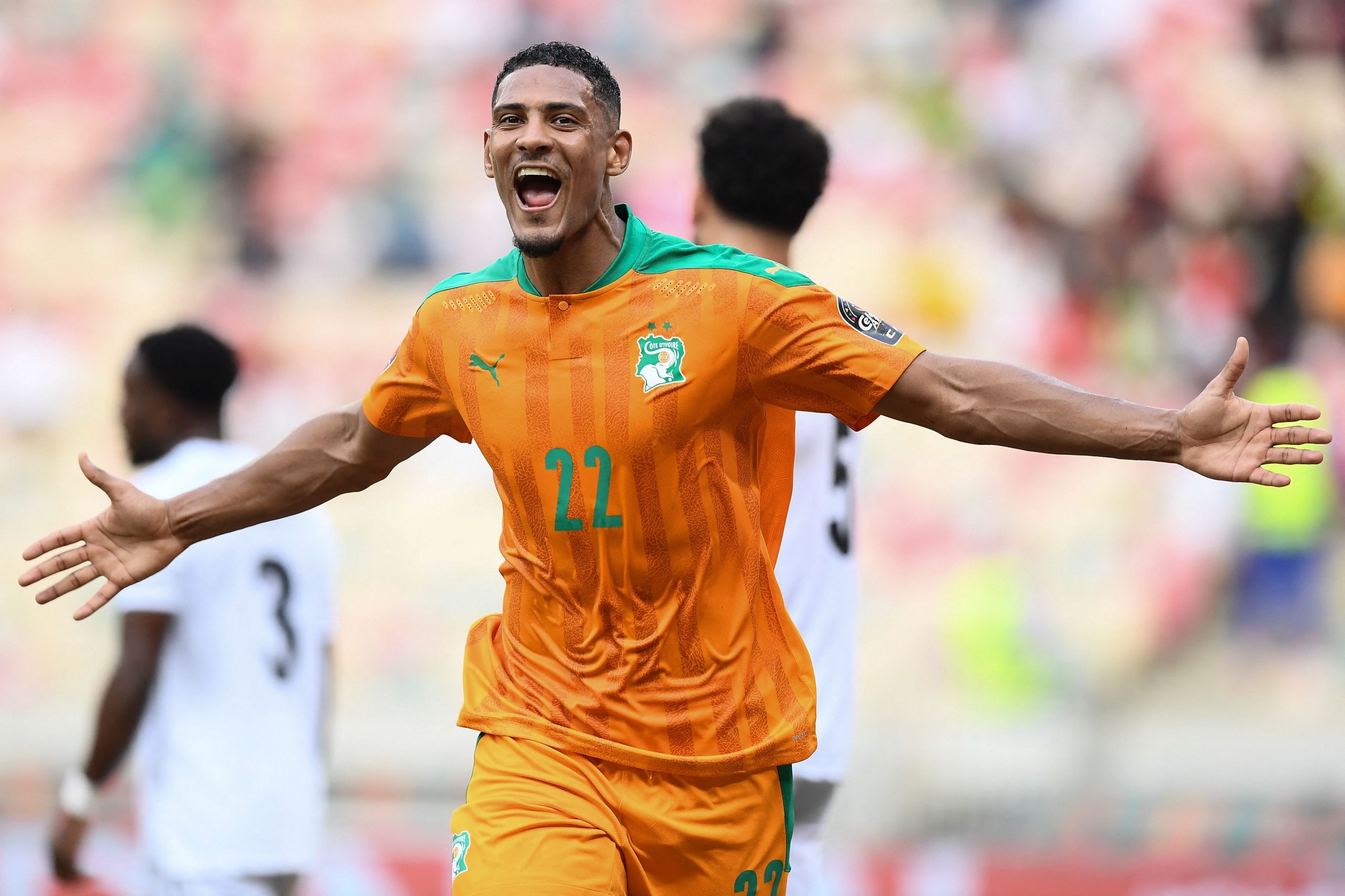 Haller has recovered from cancer
He scored in Ivory Coast's 3-1 win over Comoros
He has also been in good form for Dortmund
Sebastian Haller's inspirational return to football continued as he scored one of the three goals as Ivory Coast beat Comoros 3-1 in an Africa Cup of Nations qualifier.
Haller was diagnosed with testicular cancer shortly after joining Dortmund from Ajax in July 2022. The 28-year-old striker underwent two surgeries and chemotherapy in the ensuing months, before getting the green light to link back up with his teammates on their return to training on 2 January 2023
At Dortmund, he scored a hattrick on his second match on the field in a friendly match, and his recovery and return to play has been an inspiration to many around the world.
Against Comoros, this was his first international match since his recovery from a tough chemotherapy regime.
Haller made his competitive debut with Dortmund, playing 28 minutes of a 4-3 win over Augsburg. He assisted the winning goal for fellow substitute Gio Reyna in Mainz three days later, before making his first start in the Matchday 18 win away to Bayer Leverkusen.
The France-born Ivorian retained his place in the side against Freiburg on 4 February, which was coincidentally World Cancer Day. He marked the occasion with Dortmund's third goal in a 5-1 win.
A lot of things are different 
"A lot of things are quite different, but the most important thing is to work well and work hard, but never go over the limit because I need some time again to recover from the second operation, that's normal. I can do everything, but I need time. This is what I'm training to do. It's a hard job, but it's nothing compared to the last few months. It's all been worth it to score this goal. I'm happy," Haller said in an interview with Bundesliga.com.
And on Friday, he marked yet another brilliant evening, scoring for his national team. He scored a brilliant header in between Christian Kouame and Jean Philipe Krasso's goals.
Les Elephants head coach Jean-Louis Gasset was impressed with the victory.
"We are a work in progress. When I came in, the confidence in the group was average. They are young players and they are growing. Today I was happy with the performance and happy to see an active team that kept working without the ball," the tactician stated.
His opposite number Younes Zerdouk was gracious in defeat, but promised the team will fight in the return tie next week.
"The score makes sense. The two halves are different. The first half we left possession to Ivory Coast because we wanted to counter-attack them. Afterwards we got trapped and we ran after the result,"
Ivory Coast levels very high
"We were up against players whose level is very high and are experienced. But we learned a lot today. There are 12 points left in the group and there is everything to fight for especially in the next game when we play at home. We will fight to get a good result," said the tactician.
Kiuame broke the deadlock after 29 minutes when Kouame raced to a through ball before sneaking it between the keeper's legs. Before that, the Ivorians had two goals disallowed for offside.
They took the 1-0 lead to the break but Haller doubled their advantage on the hour mark with a glancing header off a Wilfried Singo cross. They made it 3-0 in the 89th minute with a brilliant goal. The keeper hit to Ghislan Konan out wide, the latter squaring for Krasso to finish off brilliantly inside the box.
Ibroihim Youssouf scored the consolation for Comoros in added time.
Elsewhere in another match, Cape Verde and Eswatini played to a 0-0 draw.