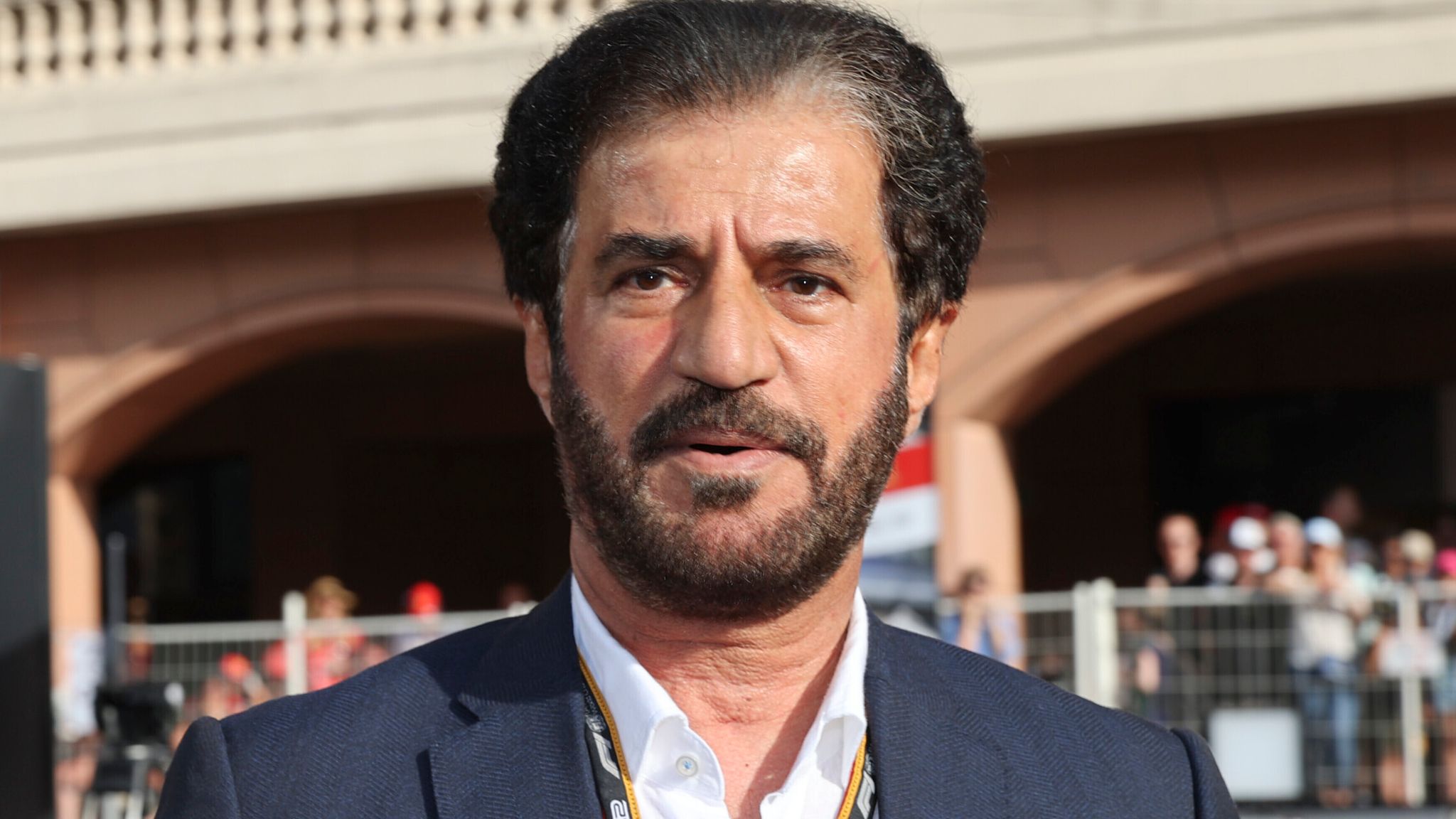 Questions about Mohammed Ben Sulayem net worth keep flowing especially after his rose to FIA presidency
Ben Sulayem is a former rally driver and leads the most powerful organization in motorsports
He recently lost his son in a car accident in Dubai
With several decades in motorsports, questions about Mohammed Ben Sulayem net worth keep flowing especially after his rose to FIA presidency.
Ben Sulayem is a former rally driver and leads the most powerful organization in motorsports governing Formula 1. He took over from Jean Todt in 2021 and it was the beginning of many tests in his radical leadership. His first nut to crack was the controversial Abu Dhabi Grand Prix in 2021 pitting Red Bull driver Max Verstappen against his Mercedes rival Lewis Hamilton.
A safety car issue coupled with claims of foul play aided by the then racing director Micheal Masi and Red Bull team principal Christian Horner welcomed him to office. All in all, he gets the job done even with his controversial stances.
MOHAMMED BEN SULAYEM BIOGRAPHY
| | |
| --- | --- |
| Full Name | Mohammed Ben Sulayem |
| Age | 61 |
| Nationality | Emirati |
| Place of birth | Dubai |
| Occupation | FIA president |
| Source of wealth | Motorsports |
| Marital status | Unknown |
MOHAMMED BEN SULAYEM NET WORTH
Mohammed Ben Sulayem net worth is north of $5 million. The Emirati got all this wealth from his motorsports career as a rally driver and no while serving as FIA president. Before his rise to FIA, he worked at the Motor Sport Development Task Force as the chairman.
CAREER
Sulayem's career in motorsports dates back early 1980s and raced for over a decade. He made history in 1991 by being the first rally driver to win a major international rally outside of the Middle East. Sulayem won the Bosphorus Rally in Turkey.
Sulayem was successful in bringing the race into the FIA World Cup for Cross Country Rallies in 1993, and it continues to be the premier round of the series, drawing many of the greatest drivers in the world. He was the first elected Arab to the FIA World Motor Sport Council and to be named as Vice President of the FIA in 2008.
His stint in these positions saw him lead many motorsports projects such as in motor sport instruction, research, and information transfer.  Further, he had a significant role in the creation and administration of the 2009 Abu Dhabi Grand Prix.
In 2013, he was chosen to serve as chairman of the FIA's newly formed Motor Sport Development Task Group, which was established to create a ten-year strategy for the sport's global development. Then, in December 2021, he became the FIA president.
His tenure since then is a riddle of controversy which started with Verstappen's controversial win in 2021. In 2023, he is battling a rule by the FIA gagging F1 drivers from making political, religious and personal expressions. Lewis Hamilton and a battery of other Formula One drivers remain opposed to this rule.
PERSONAL LIFE
Born in Dubai on November 12, 1961, the story of Mohammed Ben Sulayem net worth showed in his early 20s. Sulayem had so much love for cars and he dived deep in to rallying for over a decade. Besides racing, Sulayem earned a bachelor's degree from the University of Ulster and an MBA from the American University in Washington, D.C.
Moreover, he received an honorary doctorate in science from the University of Ulster in July 2012 in honour of his contributions to sport, civic leadership, and charity. Regarding his love life, he is a very secretive and keeps it all to himself.
Sadly, he lost his son Saif Muhammad bin Salim in March 2023 to a road crash in Dubai. The president's son participated in UAE's Formula 4 as a driver. He did so for two seasons, participating in eight races in 2016 and 2017. He came in at position 14 in the 2016 championship. Eighth on the starting grid and seventh in the race were his best finishes.
LUXURY COLLECTION
A big part of Mohammed Ben Sulayem net worth is his automobile collection. He has owns, or at least owned one of the following cars.
Koenigsegg Agera RS in blue carbon
Rolls-Royce Phantom
McLaren P1
McLaren Senna
Mercedes-Benz CLK GTR Super Sport
Pagani Huayra BC
Porsche Carrera GT
Bugatti EB 110 SS
Rolls-Royce Cullinan
Lexus LFA
McLaren Speedtail (x2)
2005 Ford GT
Bugatti Chiron
2017 Ford GT
Bugatti Veyron 16.4 Super Sport
Jaguar XJ220
FAQS
How much is Mohammed Ben Sulayem salary?
His salary is not yet in public domain yet but his total net worth is $5 million
Is Mohammed Ben Sulayem dating?
There is no record of him dating or marrying because he is a private person
How many cars does Mohammed Ben Sulayem have?
He has an expensive car collection of over 10 cars.