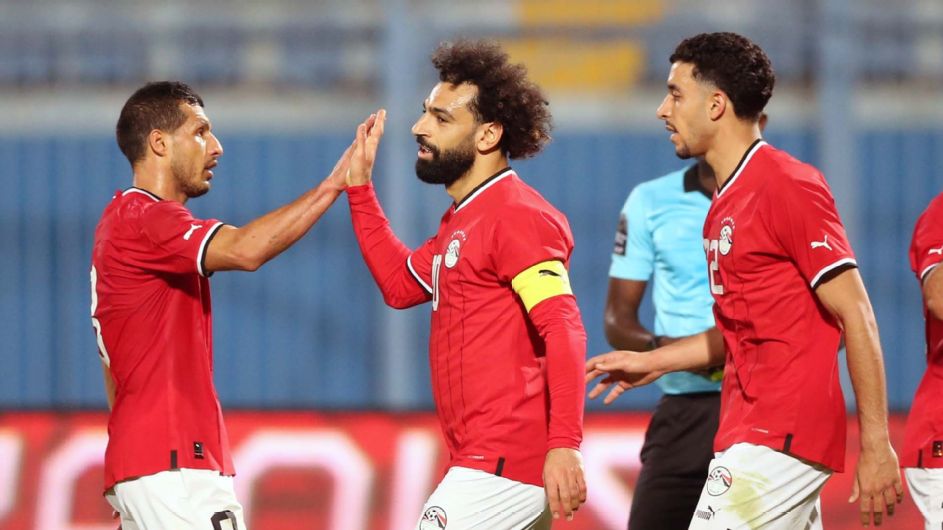 Egypt beat Malawi 2-0
Salah had a goal and assist
Burkina Faso beat Togo in another match
On-form Liverpool forward Mo Salah put up a man of the match performance, scoring once and assisting the other as Egypt beat Malawi 2-0 in an Africa Cup of Nations qualifier. Salah's goal, the opener for Egypt was his 50th international goal, hitting half a century with the record African champions.
Salah has been in good form for his English Premier League Club Liverpool and he brought that good scoring touch to his national team as The Pharaohs extinguished the Flames of Malawi at the June 30 Stadium in Cairo.
Egypt coach Rui Vitoria was pleased with the result, but believes his side should have won with a bigger margin, on the balance of chances they got.
"We got many chances to score in the match, and we should have scored more and take advantage of our chances in front of goal. We had high possession of the ball in both halves and this is the identity I want to build for the Egyptian team," said the tactician.
His opposite number, Mario Marinica of Malawi said his players gave too much respect to their hosts.
"Egypt is a big force but I think we gave them too much respect. We didn't keep to our game plan in the first half. We had planned to pit pressure on them but we only did this in the second half. Egypt was the better team and a team with quality players like them, if you give them time and space they will punish you," the tactician said.
Salah break the deadlock 
Egypt got into the lead in the 20th minute, Salah smashing the ball home from inside the box off a move he initially started himself. He picked the ball to play out wide to Mohamed Mahmoud, the latter cutting back for the Liverpool star to finish.
Egypt dominated the game but had to wait till the stroke of halftime to add the second. Salah was the chief engineer once again, this time squaring the ball to Omar Marmoush whose shot on the half volley was deflected by Charles Petro and dinked over the keeper.
In the second half, Malawi tried to tighten their spaces, but couldn't mount any attacks that would threaten the Egyptian backline.
With the win, Egypt go top of Group D with six points while Malawi remain third with three.
Burkina Faso maintain 100pc record
Elsewhere, Burkina Faso also retained their 100pc record with a 1-0 victory at home over Togo. Substitute Abdoul Tapsoba scored the lone goal three minutes from time as the Burkinabe moved to nine points, five ahead of second placed Cape Verde, who earlier on drew 0-0 with eSwatini.
Burkina Faso coach Herbart Velud was delighted with the win, especially noting they were made to work by Togo. "Togo posed a lot of problems for us and we had to contend with a modest victory. We used our chance and hopefully we can review and improve on scoring more," the coach said.
In Malabo, Saul Coco and Frederico Bikoro scored in either half as Equatorial Guinea beat Botswana 2-0 to move second in Group J with six points.