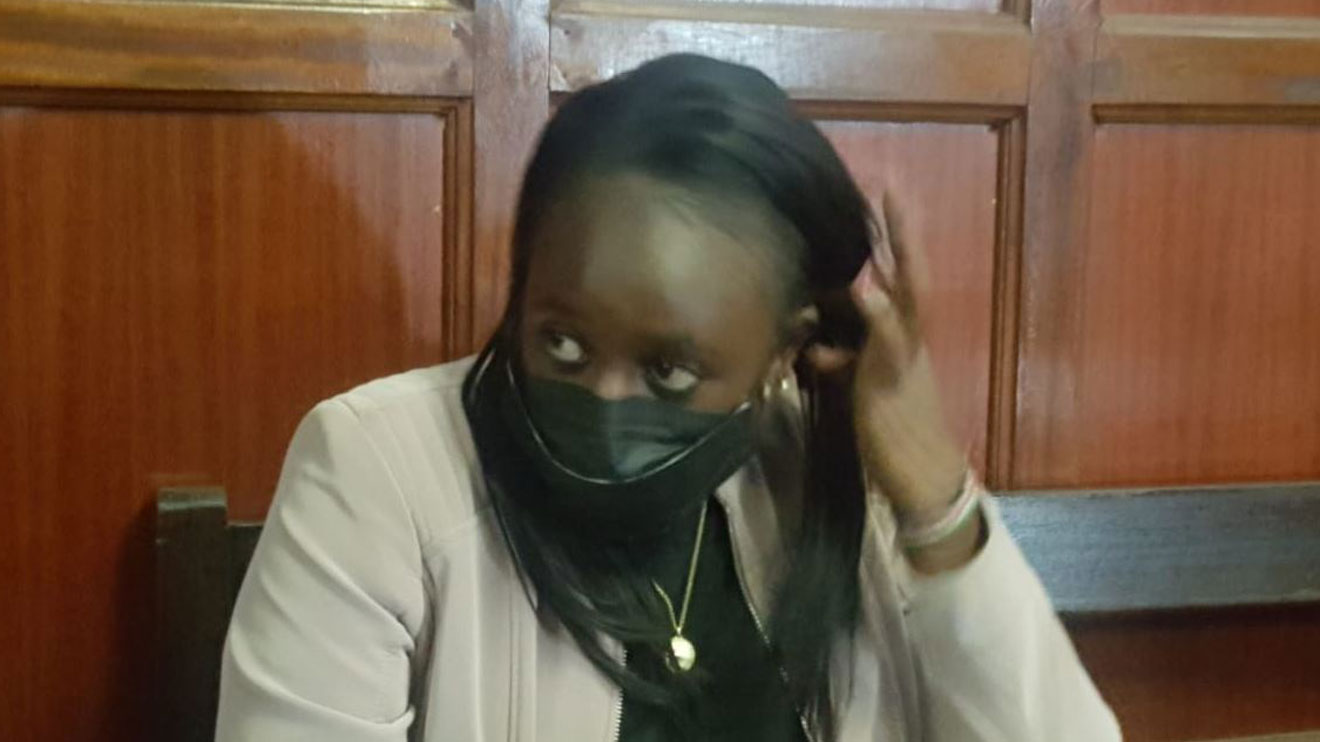 Maxine Wahome, a celebrated Kenyan female rally driver will now battle murder charges following the death of her boyfriend Assad Khan.
Khan died in December 2022 after battling for his life in the ICU after a fight with the youthful rally driver at her home in Nairobi's Kilimani suburbs.
Milimani Senior Principal Magistrate Bernard Ochoi gave the Director of Public Prosecutions Noordin Haji and the Directorate of Criminal Investigations Amin Mohamed Ibrahim 15 days to submit a report deciding whether to charge Maxine in relation to Khan's death.
Ochoi on March 7 ruled that Wahome be charged with murder charges. She was freed on Sh100,000 bail pending an in-depth probe into Khan's death.
WHAT CAUSED ASAD KHAN'S DEATH?
From preliminary findings, Khan died from severe bleeding on his knee which was cut during a fracas with his girlfriend on December 13. According to her statement, the cause of the argument was her staying out late on Monday, December 12 2022.
She told the police that Khan was unhappy when she arrived home early on Tuesday after spending Monday night out with friends. Maxine and Khan were both in a house when authorities were contacted, according to the Kileleshwa police station, in response to an assault report.
Police reports also indicate that the lovers were the only two individuals in the apartment at the time of the event. According to preliminary investigations, the two had a fight inside the home before Khan apparently tripped over a broken window pane, cutting his leg and causing severe bleeding.
It was a result of their push and pull in the house. Maxine went to the bedroom and fell asleep without realising her partner was bleeding and in danger of dying. Khan managed to reach a cell phone and called his brother, who then phoned the police, after crawling from the scene of the purported fall.
His family rushed him to Avenue Hospital where he was admitted for days before passing on.
WHEN WAS MAXINE WAHOME ARRESTED?
Police arrested Maxine Wahome early on December 13. After being detained for a day on suspicion of assaulting Khan, she was eventually arraigned in court and was released on Sh100,000 cash bail after being charged with assault.
The police at the time requested that she be held for 14 days while they filed charges against her for leaving Khan with grievous injuries. However, Milimani Senior Resident Magistrate Benard Ochoi turned down their request. He said there was no compelling reason by the prosecution on why Wahome should be detained for 14 days.
Her defence team also requested the court to gag the media on reporting about the issue citing that she was the victim.  The court in declining the request noted that these claims weren't substantiated.
WHY IS MAXINE WAHOME BEING CHARGED WITH MURDER?
Following Khan's death in December 2022, the ODPP and the DCI recommended that Maxine Wahome face murder charges.  In her earlier defence, Wahome asserted that she did not assault Khan as it was widely reported. She implored that the late rally driver injured himself while he was hitting her.
Since they were the only people in the house at the time of the incident, her legal team argued, it was her word against Khan's. With him dead, Wahome bears the burden of proof in what is now one of the high-profile cases involving a Kenyan athlete.
In June 2023, Wahome shattered the glass ceiling by becoming the first woman of age 26 to win the WRC3. She also received Sh1 million from her sponsors, Safaricom PLC after winning a major WRC rally. She was one of four rally stars sponsored by Safaricom for the World Rally Championship Safari Rally. Along with the other members of the FIA Rally Star squad, Mcrae Kimathi, Jeremy Wahome, and hamza Anwar.
Wahome was also named the LG sportswoman of the month in June following her historic performance at the Safari Rally. She became the first woman to win a significant World rally Championship in nearly three decades. She performed outstandingly to win the WRC3 Category in the Safari Rally, making her the first female driver to do so since Isolde Holdereid in the Group N Cup.