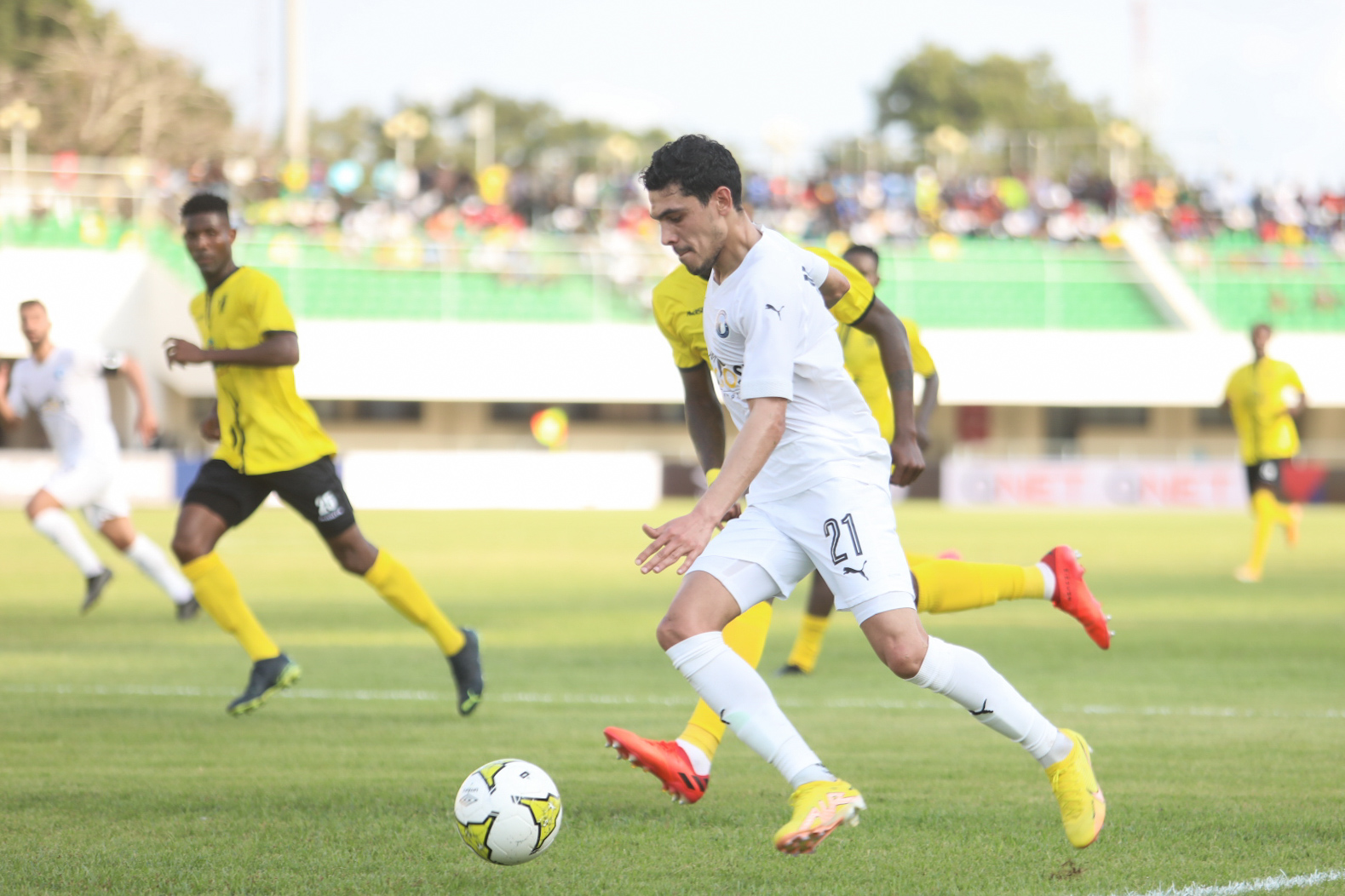 Pyramids thrashed AS Kara 4-1 away
Future FC beat FAR Rabat 2-0 at home
The two sides have chances to make the quarter finals
Egyptian sides Pyramids FC and debutants Future FC had good performances in the CAF Confederation Cup this weekend, Pyramids winning 4-1 away from home and Future winning 2-0 in Cairo.
At the Stade de Kegue in Lome, Mostafa Fathi scored twice in between Fakhreddine Ben Youssef and Islam Issa's goals as Pyramids thrashed Kara 4-1 to move top of Group C with eight points, one ahead of Morocco's FAR Rabat who lost 2-0 to Future FC.
Ben Youssef broke the deadlock as early as the third minute when he volleyed home from inside the box after Pyramids won back the ball from 30 yards out.
Fathi scored the first of his two in the 27th minute when he swept the ball home from inside the box after a well weighted cross from Mohamed Hamdi. Nine minutes to the break, he made it 3-0 with his second of the evening when he reacted quickest to a saved effort by the keeper.
Abdou Ouatarra had a chance to draw his side one goal back three minutes to the break but he missed from the penalty spot, his tame effort easily collected by the keeper.
In the second half, Kara were fast off the blocks and had chances after chances, but they couldn't convert with Pyramids keeper Ahmed Al Shenawy making fine saves.
For the missed chances, Issa made it 4-0 in the 64th minute when he curled the ball to the far post after some good team play from the Egyptians.
Amatchoutchoui Kangnivi grabbed one back for the hosts when he headed home from a corner two minutes later, but it wasn't enough to conjure a comeback.
Meanwhile, debutants Future FC revived their hopes of progressing to the quarter finals after using their home advantage to see off Morocco's FAR Rabat 2-0 in Cairo.
Future now move third in the group 
Future moved to third in Group D with five points after clinching their first victory in the group stages. They are two points behind Rabat who beat them by the same margin in the first leg, with two rounds of group matches left.
Pyramids are top of the group with eight points while Togo's AS Kara are bottom with just a single point and their hopes of qualification extinguished.
FAR defender Hatim Essaoubi had an evening to forget as he handled the ball that led to the penalty for the first goal, and then scored an own goal in the second half.
Essaoubi was adjudged to have handled the ball inside the box in the 10th minute, and former Al Ahly striker Marwan Mohsen stepped forward to score with a sublime kick.
The defender would see his day go from bad to worse midway through the second half when he directed the ball into his own net as he tried to defend a corner.
Future will host AS Kara in their next match and a win will be crucial for them, especially if FAR Rabat failed to get a result against leaders Pyramids.
Elsewhere in Benghazi, Richmond Boakye scored a 91st inute equalizer for AL Akhdar as they played to a 1-1 draw with St. Elloi Lupopo to revive some faint hopes of a quarter final berth. They however remained bottom of Group A with two points, five behind second place.
Lupopo whose goal was scored in the first half by Horso Mwaku are on four points at third place.