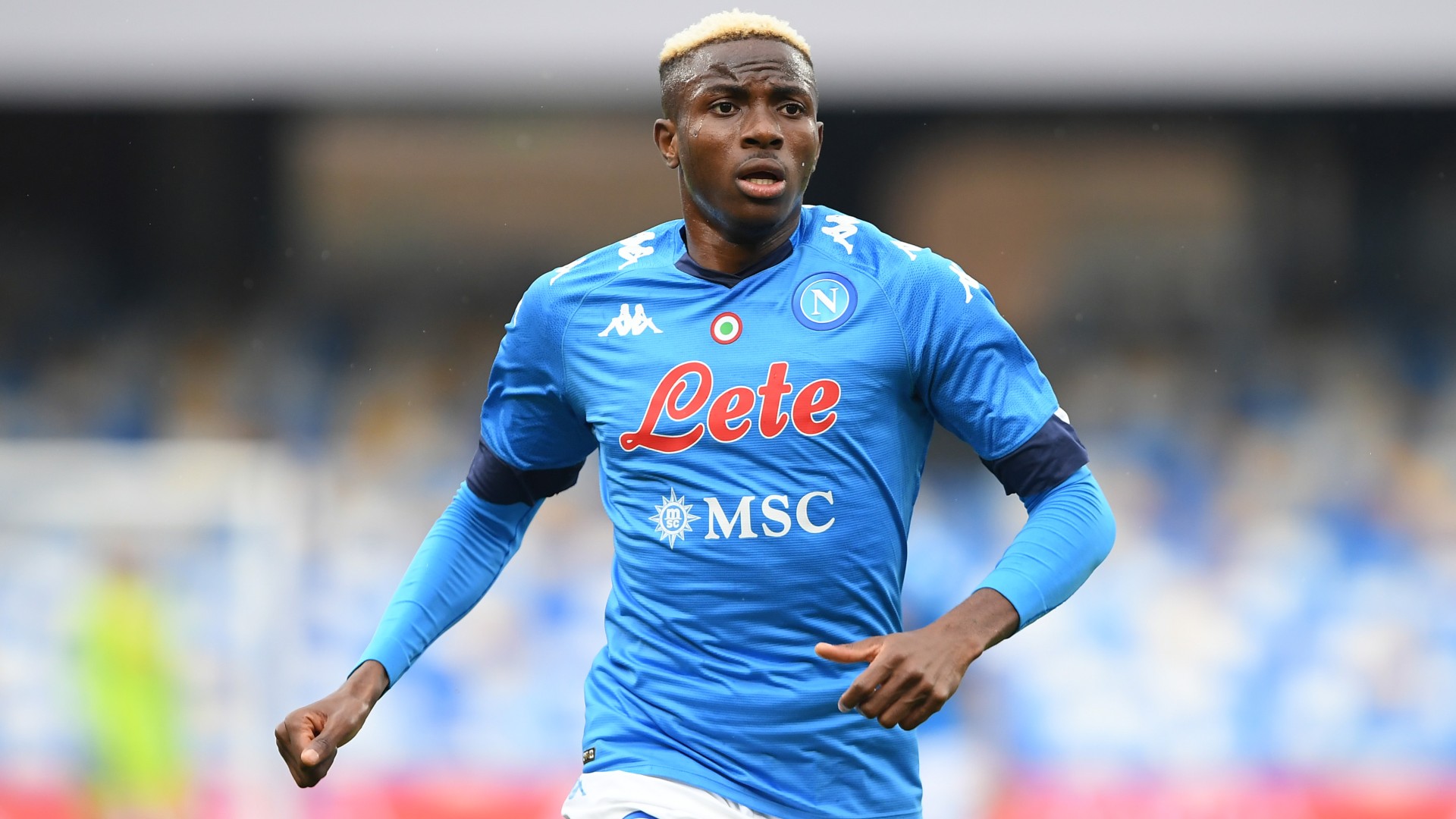 Napoli president Aurelio de Laurentiis says Victor Osimhen is not for sale
Osimhen, 24, has established himself as one of the greatest strikers in Serie A
Chelsea, PSG and Manchester United are targeting him but he is not ready to leave Napoli yet
Victor Osimhen, who has drawn interest from Manchester United, is not for sale for any transfer fee, according to Napoli president Aurelio de Laurentiis.
Since moving from Lille in a deal of up to £71 million in the summer of 2020, Osimhen, 24, has established himself as one of the greatest strikers in Serie A. He has made 83 appearances for the Italian team so far, appearing in all tournaments, and he has so far scored 45 goals and provided 13 assists.
Osimhen is a versatile attacker with speed and finishing ability who has been at the top of the Red Devils' wish list since the summer transfer market opened. He made the decision to stay at the Partenopei despite this and has been essential to their 2022–23 Serie A title defence.
Speaking to Sport Bild, De Laurentiis dealt Manchester United's hopes of signing Osimhen a devastating transfer blow.
"I can tell you that Osimhen is not for sale. Our players are in demand, but I don't have to sell anyone. We don't have any debts," said De Laurentiis.
However, Il Mattino earlier this week indicated that Napoli are open to considering offers for Osimhen's services in the neighbourhood of £134 million. While Paris Saint-Germain (PSG) is rumoured to be in the transfer mix, Erik ten Hag's team are reportedly interested in the former Wolfsburg player.
Osimhen is under contract with the Luciano Spalletti-coached team through June 2025 and is currently on fire this season. With his 16 goals and four assists in just 17 league games thus far, he has assisted the team in building a 13-point advantage over the competition in Serie A.
Following Cristiano Ronaldo's mutual contract termination earlier in November, Manchester United is in need of a striker.
Osimhen stated earlier in December that he would be open to making a long-term move this coming summer. However, he also maintained that Napoli remains his first priority even as he shifts gear to a transfer.
"It's one of the best clubs in Europe and I want to win here. The future is this moment, try to win something relevant in Italy. It's hard to think about something better than Napoli, one of the best clubs. Right now, I am only focused on this season because we haven't done anything yet. We must win something and then we'll see," Il Mattino reports.
The Mirror further reports that Osimhen is a target for Chelsea and PSG.  Osimhen, a Nigerian, moved to Serie A for $75 million which Napoli gladly paid.
He had earlier signed for Ligue 1 club Lille in 2019, where he played for only one season and signed with the Serie A giants in July 2020.
Osimhen played for the Nigerian under-17 side that triumphed in Chile's 2015 FIFA U-17 World Cup. He won the Golden Boot and Silver Ball medals for his 10 goals in seven competitive games.