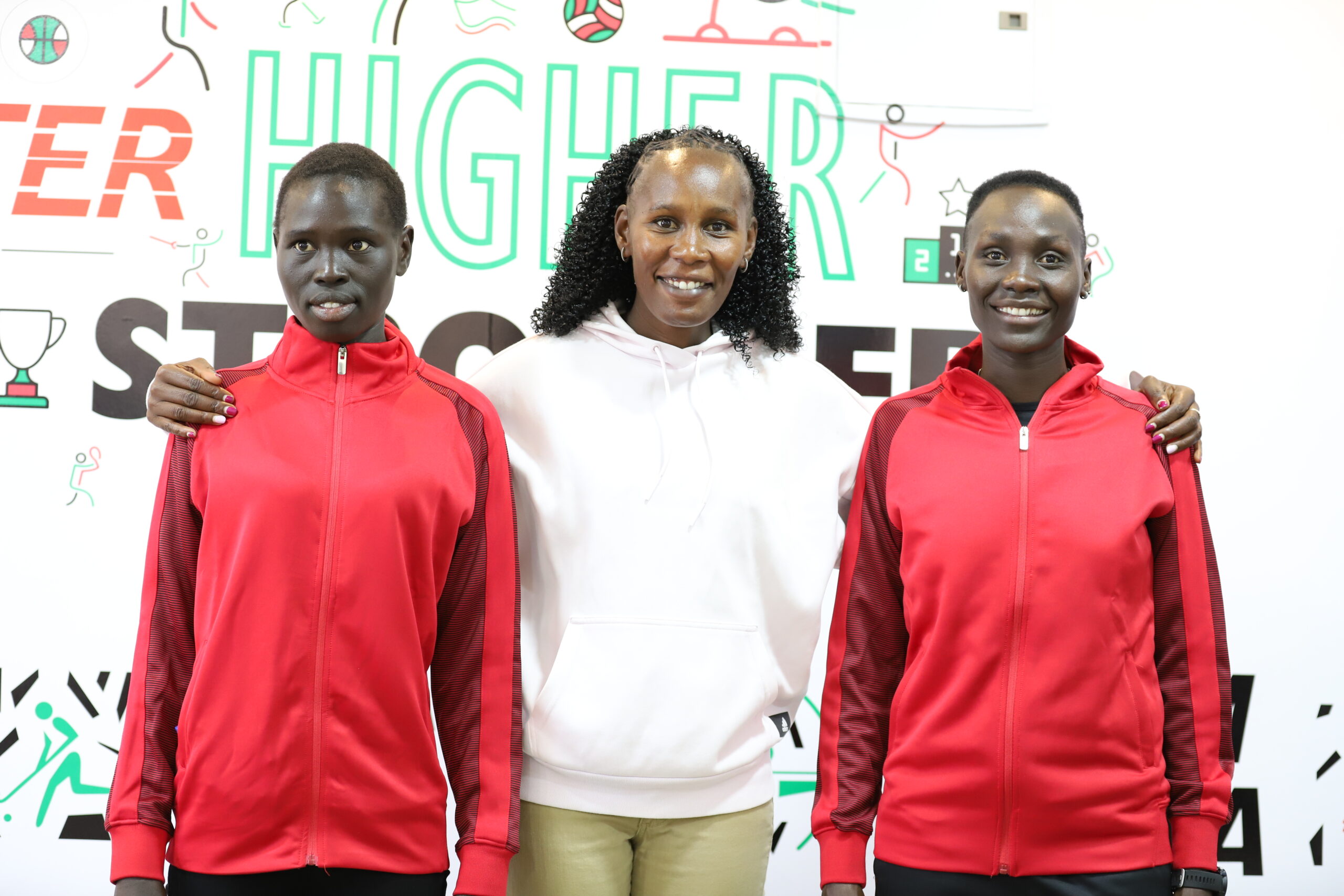 Four athletes will represent the refugees
Two members of the refugee team has been training in Nairobi
The World Cross Country Championships is set for Australia
Two Kenyan-based refugee athletes will join two others from the United Kingdom and France to make a team of four that will compete at the World Cross Country Championships slated to start this weekend in Bathurst, Australia.
The two Kenyan based athletes, 24-year-old Josephine Tain and 29-year-old Anjelina Nadai were flagged off in Nairobi by the National Olympic Committee of Kenya (NOCK).
The two are looking forward to performing well in Australia, noting that the prestige of training in Kenya with world beating athletes has made them stronger and they believe they can challenge for medals.
Nadai early this month became the first runner from both the World Athletics Athletes Refugee Team or IOC Refugee Team to win an International Competition when she blazed to victory at the European Champion Clubs Cross Country at the Oropesa del Mar in Spain.
"Being coached by Kenya's legend has given me the motivation to prove myself to the world and I feel ready especially after winning ten days ago. I competed in Rio 2016,  I've been to the last two World Championships in Oregon and London and recently I was in Tokyo 2020. In Australia, I want to prove to the world-anything is possible," said Nadai.
Nadai and Tain have been training under the tutelage of former 800m World Champion Janeth Jepkosgei and they believe that her expertise has sharpened them well enough to battle up the top names in Australia.
Jepkosgei to accompany team to Australia
Jepkosgei will also be the team's coach in Australia.
"This is my second year in a row with refugee athletes and I can say, I am home. As a coach, I've prepared them well physically and mentally. It won't feel any different watching Team Kenya perform well but currently; this is my home. I love the thrill of something new, so I'll just say-watch this space," said the former world beater.
NOCK says it is delighted to have played a role in the preparation of the two athletes, and believes they have done their role in the best way possible.
"We are happy to see our scholarship athletes compete at the highest level of competitions as they prepare for Paris 2024 and we can't wait for the President Dr. Paul Tergat to welcome them in Bathurst as he cheers on two teams; Team Kenya and Kenya Refugee Team," said National Olympic Committee of Kenya Secretary General Francis Mutuku.
Proud of the partnership 
The team was accompanied to the NOCK offices by Bernard Rono a United Nation High Commissioner for Refugees (UNHCR) representative.
"We are proud of our partnership with NOC-K which has been fruitful and can sit back, and watch over a nice nyama choma on Saturday as the team performs to its best," Rono said.
He added; "As UNHCR, we value ourselves highly in support and protection of refugees, their education, and documentation including travel documentation."
The World Cross Country Championships is set for Saturday.