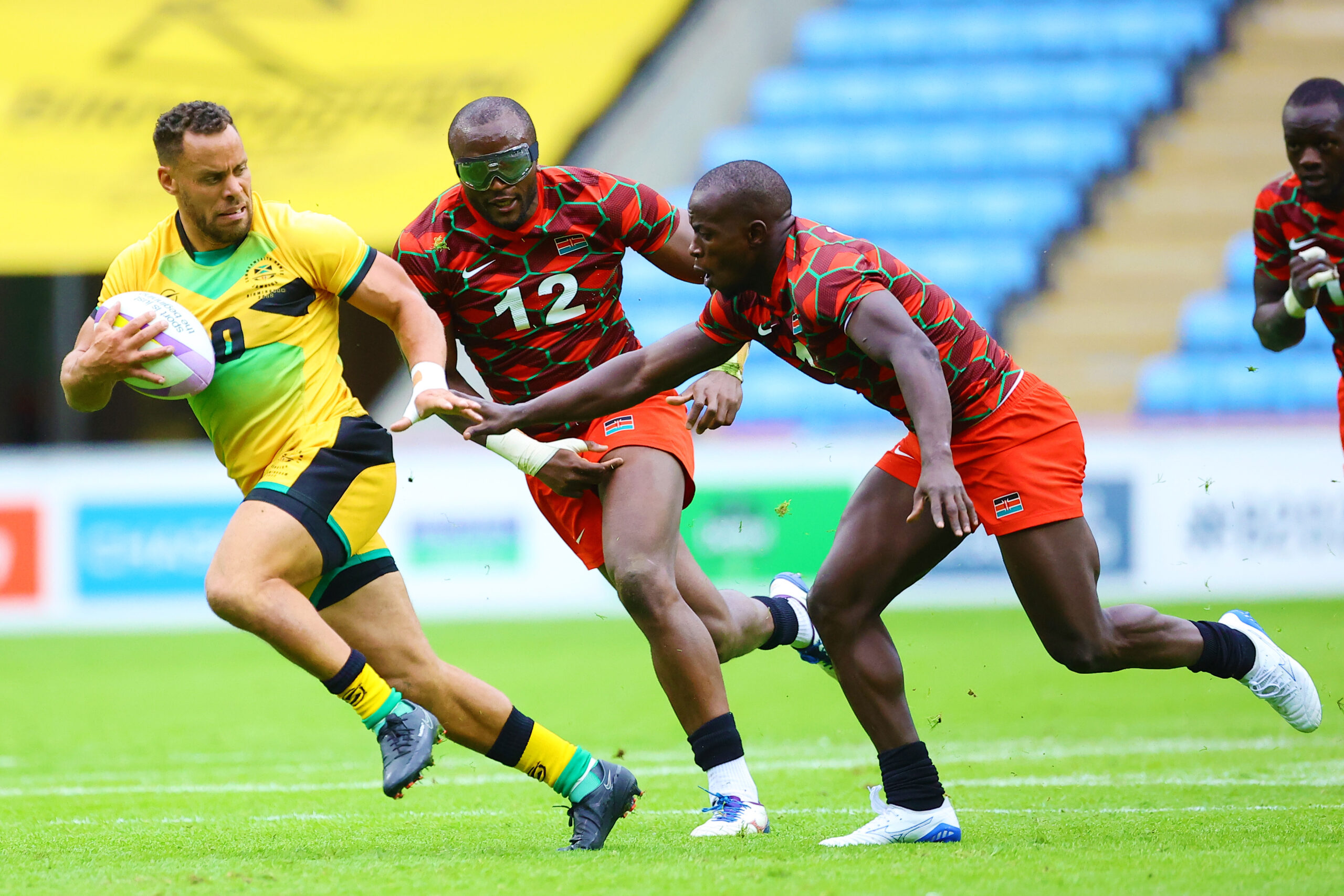 Ambaka is the second player in less than a week to announce his retirement
He has played in the national team for 13 years
The Sydney Sevens this weekend will be his final tournament
Shujaa star Willy Ambaka has announced he will be retiring from the national team after this weekend's Sydney leg of the World Rugby Sevens Series, putting to an end a 13-year career with the national team.
The 32-year old posted a statement on his socials, breaking the news of his retirement. This is the second Shujaa star to announce retirement in less than a week after Collins Injera earlier on announced he was retiring from the game.
"While it has been a tremendous journey, now it is time to pull the curtains on my International Rugby 7s journey. This is why I have come to the decision that I will be playing my final leg in Sydney this season."
"Whether off the pitch or on the pitch, I hold many experiences close to my heart some of which include winning the final in Singapore in 2016, playing in two Olympic Games, two Commonwealth Games and three Rugby 7s World Cups."
Leave with a big smile and memories 
"From me, I am leaving with a big smile and the memories and friendships of a lifetime," he added.
Ambaka started his rugby career for Kenya Harlequins in 2010. Harlequins' strength and conditioning coach, Geoffrey Kimani, recommended Ambaka to then Kenya Sevens head coach, Benjamin Ayimba.
He made his debut for the national Kenya Sevens team at the 2011 Hong Kong Sevens tournament, and represented them during the 2011–12 and 2012–13 IRB Sevens World Series. Ambaka was chosen as part of the 2012–13 HSBC Sevens World Series Dream Team based on his performance that season.
He was one of three nominations for the IRB Sevens Player of the Year award in 2013, but lost out to Tim Mikkelson of New Zealand.
He also played for the Kenya Sevens at the 2013, 2018 and 2022 Rugby World Cup Sevens, the 2016 and 2020 Olympics as well as the 2018 and 2022 Commonwealth Games.
Professional stints in Europe 
Ambaka has also had professional stints in France with Lou Rugby, South Africa with Western Province, New Zealand with Counties Manakau and Russia with Narvskaya Zastava and also featured for the Simbas during their 2018 Rugby Africa Cup campaign which served as a qualifier for the 2019 Rugby World Cup.
The Kenya Rugby Union, his coaches and teammates have all paid glowing tribute to 'Big Willy' as he closes the curtain on his international career. He however did not make it clear whether he would go on playing club rugby.
"13 years ago this young man became my first ever athlete in the @FlymenKenya programs, achieved all the goals he set! Professional through the years, just as a parent tears whilst seeing their kid leave the nest, tonight was one of those emotional times. Go well Willy Ambaka," Shujaa strength and conditioning coach Geoffrey Kimani said on his Twitter page.