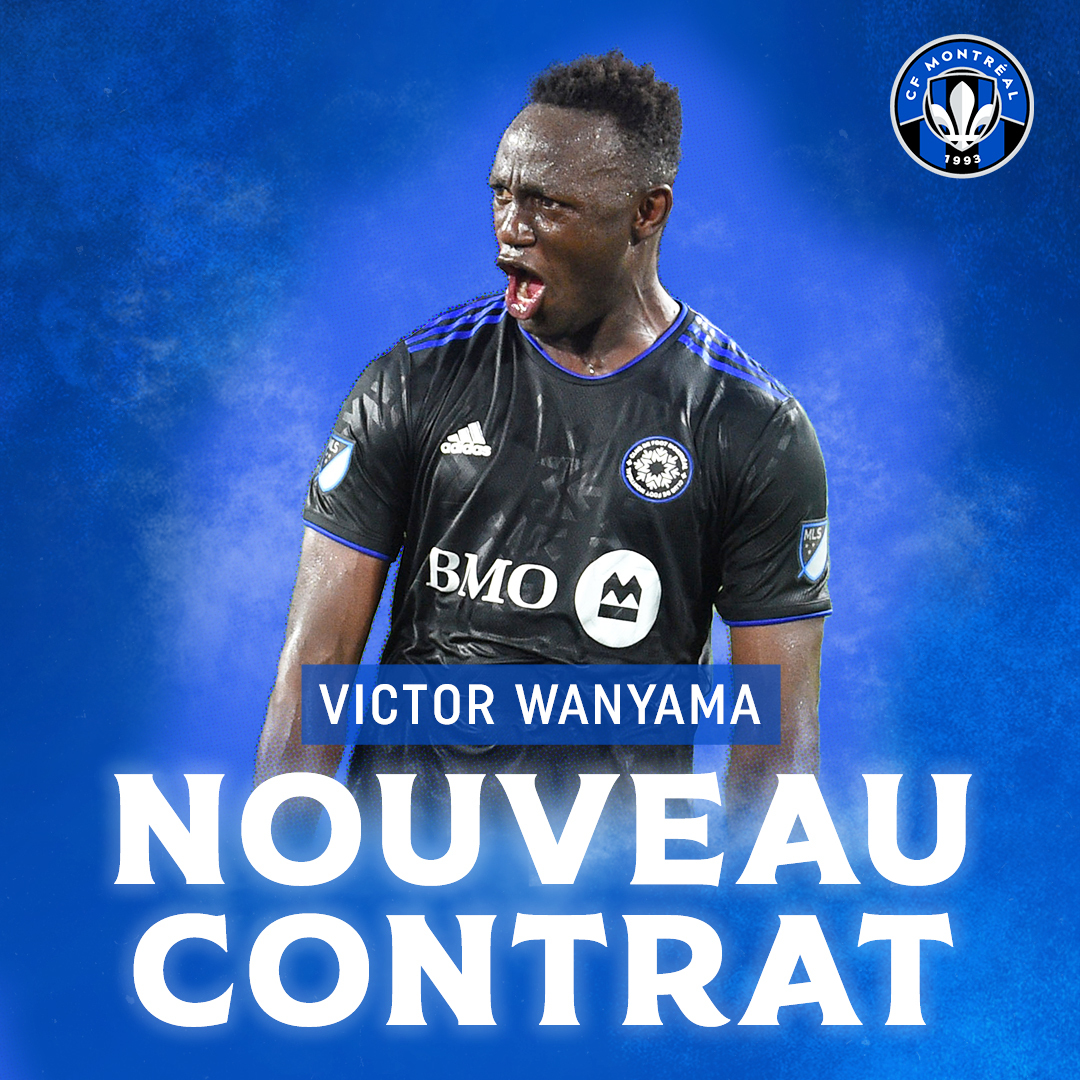 Wanyama had left the team after the end of his two year contract
He has signed a new contract with the club
He has been mulling retirement
Kenyan international midfielder Victor Wanyama is set to return to Canadian club CF Montreal, after signing a new two-year contract with the Major League Soccer (MLS) club.
Wanyama's contract at the club had ended at the close of last season, and was rumoured to be weighing up several options, including a possible return to his former club Celtic. There were also several MLS clubs who were interested in his services, but he has made a decision to return to Canada.
"I'm excited to stay at the club and the city where I have been so happy for the past three years. When I arrived here, I believed in the Club's project. As we continue to grow, this is even more true. I am eager to continue bringing my best for my teammates, the coaching staff, and the Montreal supporters," Wanyama told the club's official website after signing the new contract.
His return will be a huge boost to Montreal who enjoyed a stellar campaign last season, winning their Conference and advancing to the MLS play-offs. They have lost a number of first team players and having the 'Big Vic' return is a huge plus for the team.
"We are glad to have concluded a new deal with Victor and that he remains with us. During the last three seasons, he has been an important player on the field and in the locker room. His personality, his experience, and his qualities as a player will notably help us with the stability of the group for the season to come," said Montreal Vice-President and Chief Sporting Officer, Olivier Renard.
Joined Montreal from Tottenham
Wanyama, 31, initially joined the Club on a free transfer from Tottenham Hotspur FC on March 3, 2020.
In three seasons in MLS, he accrued 80 games, including 78 as a starter, for a total of 6,891 regular season minutes, compiling five goals and eight assists. He also played the full 90 minutes in each of the Club's last six Concacaf Champions League matches (twice against CD Olimpia in 2020 and four games in 2022 against Santos Laguna and Cruz Azul). Wanyama was also a finalist for the Club's Most Valuable Player award in 2022.
Prior to joining Montreal, Wanyama played four seasons with English Premier League side Tottenham Hotspur FC, where he registered six goals and one assist in 69 regular season games, including 47 starts, and 4,385 minutes.
He was part of the squad that reached the 2018-19 UEFA Champions League final, appearing in five knockout games and starting three against Borussia Dortmund, Manchester City and Ajax.
Featured in Champions League matches
He featured in 13 UEFA Champions League games, two Europa League games, nine FA Cup games and four English League Cup games.
Wanyama previously made his English debut with Southampton FC in 2013, becoming the first Kenyan player to appear in the English Premier League (EPL).
In three seasons with the Saints, he recorded four goals and two assists in 85 Premier League games, including 74 starts, and 6,515 minutes. He also took part in three Europa League qualification games, three FA Cup games and six English League Cup games.