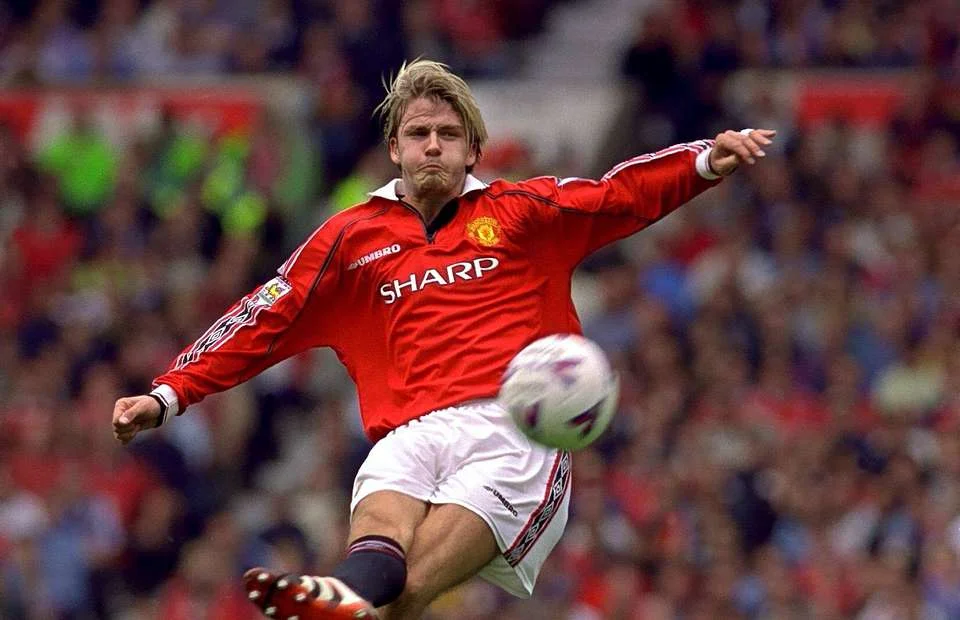 Free kicks are an essential part of football, and having a dead-ball specialist on the team can transform an attacking team's threat
We've seen some great set-piece takers throughout football history
We list some of the best freekick takers
Stepping up to score a stunning set piece has been a feature of some genuinely top talents, each of whom possesses the quality and courage to score fantastic freekicks.
Free kicks are an essential part of football, and having a dead-ball specialist on the team can transform an attacking team's threat. We've seen some great set-piece takers throughout football history.
We list some of the best freekick takers:
David Beckham
Beckham's skill allowed him to score spectacular goals during his Premier League career, and the former England captain holds the record for the most freekick goals in Premier League history (18).
Beckham's incredible technique came from hours and hours of practice on the practice field, where he honed his ability to whip the ball up and down to significant effect.
Perhaps his best performance came in national team colours when his stunning stoppage-time set-piece against Greece earned England a place in the 2002 World Cup in Japan and South Korea.
Juninho Pernambucano
No discussion of the world's best free-kick takers would be complete without mentioning Juninho Pernambucano, who will be remembered for his ability to score spectacular set-pieces.
The brilliant Brazilian is frequently regarded as the most excellent free-kick taker of all time, having scored several spectacular goals.
Juninho was a free-kick master and is often credited with perfecting the knuckleball technique that is still used today. With a swoosh of his right boot, the ball would dip, swerve, and fool even the most alert goalkeeper.
Lionel Messi
Messi is widely regarded as the greatest footballer the world has ever seen.
There are strong arguments that the seven-time Ballon d'Or winner is the greatest goalscorer, creator, and dribbler of all time, and he isn't far behind in terms of free-kick expertise.
Among the many records Messi has set during his illustrious career is the La Liga record for freekick goals, which he set with 39 during his time at Barcelona. David Beckham scored more than twice as many goals for Manchester United.
Messi's case as the game's GOAT is pretty strong, with ten La Liga titles, four Champions League titles, and Copa America and World Cup victories with Argentina.
Sinisa Mihajlovic
Italian football has produced some outstanding free-kick takers, with Sinisa Mihajlovic included.
Roberto Baggio, Alessandro del Piero, Francesco Totti, and Andrea Pirlo spent most of their careers in Serie A taking free kicks. Still, none could match Sinisa Mihajlovic's record from set-piece situations.
The Serbian scored more free kicks than any other player in league history (28), having been a critical member of Sven-Göran Eriksson's Lazio side that won the Scudetto, Cup Winners' Cup, and Uefa Super Cup.
Mihajlovic previously played for Red Star Belgrade, which won the European Cup in 1991, as well as Roma, Sampdoria, and Inter Milan.
Thunder-blasts from afar and fantastic arc and dip efforts were among the entire repertoire. He once scored a hat-trick of free kicks against his former club Sampdoria.
Zico
Zico was one of the greatest footballers of his generation and is widely regarded as the greatest Brazilian who never won a World Cup.
The midfielder became a Flamengo legend, scoring 393 goals in two spells and winning four league titles, one Copa Libertadores, and a Club World Cup in the 1980s.
In the latter tournament, he delivered a memorable performance against Liverpool's all-conquering side, inspiring Flamengo to a 3-0 victory over a Reds side that included the likes of Kenny Dalglish and Graeme Souness.
Zico was a brilliant playmaker; one of his best weapons was his ability to set pieces. Throughout his career, he is credited with scoring over a century of free kicks, nonchalantly bending the ball into the top corner with laser-like accuracy. He was one of the most recognizable number tens in history, scoring 48 goals in 71 appearances for Brazil.
Ronaldinho
We're unsure if anyone else has had as much fun with football as Ronaldinho. Ronaldinho, a two-time FIFA World Player of the Year and World Cup winner, is one of the most famous footballers of the twenty-first century.
Ronaldinho was great at free kicks, as he was at most things on the football field. He'd start his run up from nearly a 90-degree angle to the ball, and his shot would have just enough power to get it over the wall and into the back of the net.
He was also a very creative footballer, scoring many free kicks by shooting them underneath a jumping wall.