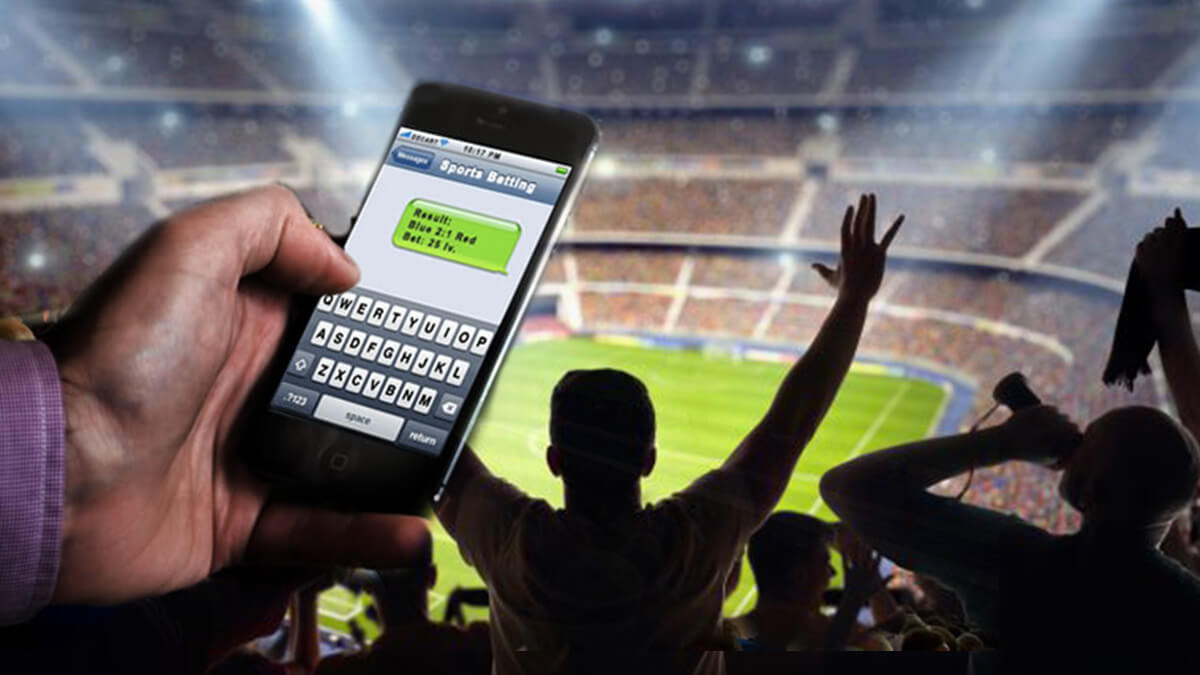 The global online sports betting market should swell at an annual compound growth rate of 10.23%
46% of American adults, which translates into 106 million US residents, have expressed interest in wagering on sports
Popularity of this gambling pastime has sky-rocketed in the past few years
According to Mordor Intelligence, a renowned industry analysis & consulting firm from India, the global online sports betting market should swell at an annual compound growth rate of 10.23% in the next four years. Nielsen, on the other hand, reports that around 46% of American adults, which translates into 106 million US residents, have expressed interest in wagering on sports in 2022. These gamblers, like their European counterparts, have been continuously turning more to internet hubs like LegalBet for advice on getting started with this field before taking the plunge.
Without question, the popularity of this gambling pastime has sky-rocketed in the past few years. That chiefly gets owed to the legalization of this hobby increasing, with its regulation getting laxer around the globe. In the UK and most of Europe, this activity has gotten permitted for around two decades. However, outside of Nevada, in the United States, other US regions only fairly recently attained the option to legalize it. That happened following the fall of the federal Professional and Sports Amateur Protection Act in 2018.
Moreover, the rise of crypto-gambling platforms has also sizably contributed to the increasing establishment of this practice. These are Web hubs facilitating sports betting with no interest where most of their user pool hails from letting them wager on sporting events anonymously via cryptocurrencies (digital money), listing odds unseen in the retail sector.
Nowadays, with the wide availability of sportsbooks, online and offline, those on the fence regarding taking the betting dive are likely wondering about the benefits and drawbacks of this leisure activity for some and professional occupation for others. We seek to explain those succinctly below.
The Rewards of Sports Betting
Clearly, the answer to the question what do gamblers most seek to get from their sports betting journey? Is financial compensation. The chance to implement accumulated sports knowledge and instincts to win money is an allure that few sports fans can resist. It usually ranks as the top reason most individuals get into sports betting.
Naturally, bookmakers are not in the business of giving away free cash. Hence, like with all gambling forms, in sports betting too, the provider of this service always has some advantage on his side, ensuring that he hedges his bets against everyone betting against him. It can be one valid in one-on-one wagering or an overall edge through a vig (the amount charged by a sportsbook for taking a bet).
Though, unlike casino gaming, outcomes in sporting events are not entirely random. They are more transparent to those equipped with required data than lay people. Still, even with accurate predictions above the 50%-mark, bettors need to master core gambling concepts like money management, betting systems, and expected value on available bonuses and more to remain in the black long term.
Entertainment is an unavoidable byproduct of any gambling endeavor, stemming from the thrills that tie into potentially landing the projected winning amount. Even if one does not hit the desired mark, going after it can still be tremendously fun. If the stakes in play are modest, sports betting can be a relatively cheap form of casual entertainment.
Personal satisfaction of getting guesses right is another thing that no one should neglect. Accurately predicting game outcomes with some degree of regularity can provide a massive ego and confidence boost. It shows skill in a specific field and can be extremely validating for bettors. They discover that years of watching sports have led to them gaining a level of proficiency in having the ability to correctly utilize their accumulated data to speculate on the results of sporting matches with a high degree of accuracy.
When betting at retail sportsbooks, the gambling experience that such establishments offer can be super social, as most of these locales have comfy lounges where bettors can converse and rejoice or get comforted by similar-minded people. Online, that is also possible on social media platforms and message boards/chat rooms, but the level of interaction is not as engaging as physically interacting with others.
So, the top four rewards of sports betting are:
Winning money.
Knowledge validation.
Social interaction.
The Risks of Sports Betting
As mentioned, the primary enticement of sports betting is gaining a monetary reward from enjoying this pastime. Given that participating in sports gambling requires wagering money, the risk of losing laid-down stakes is the top risk of this hobby. While sports knowledge gives bettors better insights regarding who is more likely to come on top, everyone must understand that sports are ultimately unpredictable. And that is why bookies accept wagers on games with clear odds-on favorites.
In 2016, the chances of Leicester City winning the English Premier League were 5,000 to 1. Though the club did manage to pull off this miracle, it is the only one of its kind in the three-plus decades the competition has existed. While some lucky gamblers probably made that bet and lined their pockets with cash, millions of others lost wagering on the league's favorites. Something that, in the end, helped bookmakers turn a substantial profit.
It is also vital to point out that in most cases, sports bettors lose. Almost never does anyone break the 50% accurate-guess barrier over extended periods. That is why every little bit counts in sports betting. Gamblers look to exploit any promotion with semi-beneficial terms and any soft odds they can find.
On top of doing damage to one's bank account, sports betting can also cause a range of negative emotions in people and get those with impulse control issues addicted to this activity. That can lead to social alienation and various types of stress. Even if one is prepared to lose money, they may not be 100% ready for the multiple unpleasantness this experience can bring.
Parting Thought
Before hopping on the sports betting bang wagon, interested parties have to ask themselves if they have an addictive personality, have disposable income they can do without, and are emotionally ready to handle disappointment. If they can manage their money well, have a hold on their emotions, and enjoy thrill-inducing activities, then giving sports gambling a go should be something they consider. Though, it is crucial to partake in this hobby responsibly.