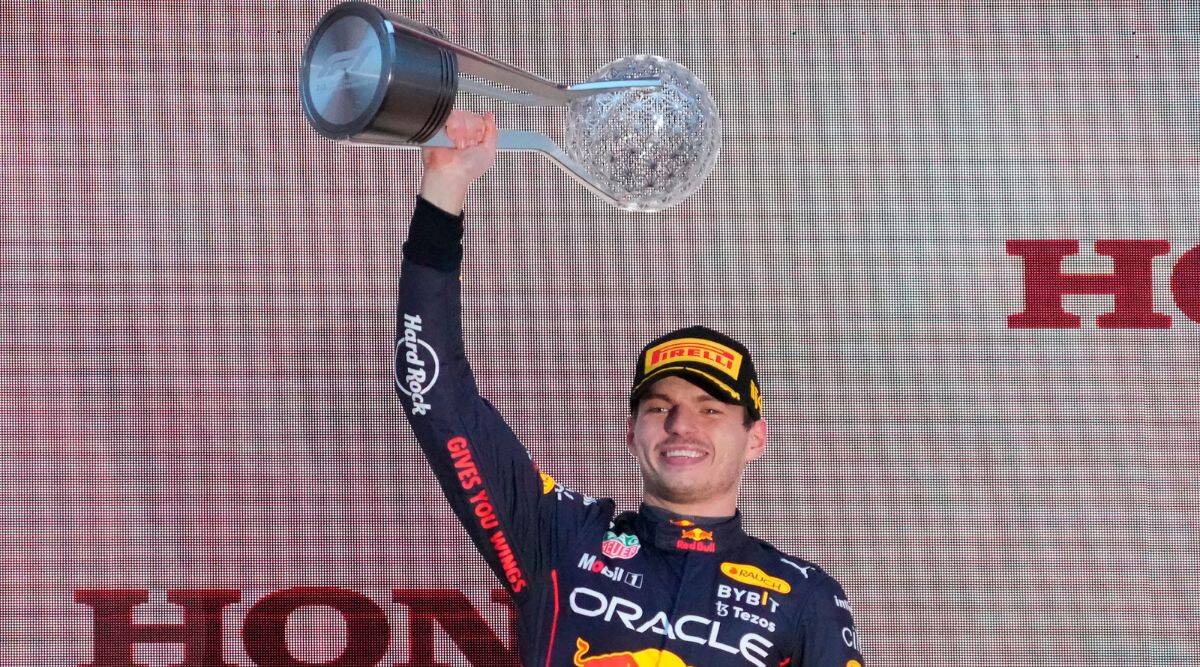 Max Verstappen became a two-time F1 world champion with a victory in the Japanese Grand Prix.
He has had a couple of great drives in his F1 Career so far.
SportsLeo ranks Verstappen's best races .
After delivering one of the most assured drives of his career, Max Verstappen became a two-time F1 world champion with a victory in the Japanese Grand Prix.
SportsLeo ranks Verstappen's best races in his career so far.
6. The  2021 Dutch Grand Prix
Verstappen's victory at his first home Grand Prix may not have been the most exciting of his career, but it was one of the most impressive.
The pressure he was under in Zandvoort was simply enormous. He needed a win not only for his title chances, given that ones at two Mercedes strongholds would follow the race, but he also had an entire nation rooting for him to win, with thousands of them in attendance.
Observing him, however, such pressure did not appear to exist. He didn't put a foot wrong all weekend, taking pole position and never looking like he'd lose the race win.
5. 2018 Mexican Grand Prix
There are few venues on the calendar where Verstappen performs better than Mexico City, which was evident in 2018.
Given his ability, he fully expected to secure his first pole position and was enraged when teammate Ricciardo stole it from him on Saturday. However, his rage fuelled him, resulting in one of the most dominant performances of his career.
He took the lead early on, quickly pulled away, and sailed off into the sunset, at one point being a pit-stop ahead of the rest of the field.
It's so good that there's not much else to say. For the entire day, he was in a league of his own.
4.  2021 United States Grand Prix
"It's all about the last three laps," Verstappen told Hamilton late at COTA as he closed in on the lead Mercedes.
The Dutchman qualified on the pole but lost out at the start, but after his second pit stop, he began to close in on the reigning champion.
The gap to Hamilton began to close, and Verstappen navigated not only Austin's bends but also various backmarkers to usurp Hamilton with five laps remaining and win the United States Grand Prix in what Christian Horner described as a "classy" display.
3. 2019 Austrian Grand Prix
A glacial getaway bogged down Verstappen off the line and dropped him to seventh at the start of the race after missing out on pole by four-tenths of a second to Leclerc, but helped by Hamilton's penalty to P2 on the grid.
Verstappen was back in the top five by Lap 10, but he stayed out too long and eventually stopped on Lap 31, finishing fourth with a lot of work. After 25 laps, he passed Mercedes' Valtteri Bottas and caught up to leader Charles Leclerc.
They collided, swapped positions, and produced a thrilling battle before Verstappen snatched the lead on Lap 69, giving Honda its first victory since 2006 – and at Red Bull's home race.
2. 2016 Spanish Grand Prix
What can you add to what has already been said about Spain 2016?
Red Bull chose to demote Kvyat and promote Verstappen, putting their trust in the 18-year-old sensation. There were both doubters and supporters on social media, but no one could have predicted how Verstappen's debut would play out.
When title rivals Nico Rosberg and Lewis Hamilton collided, Verstappen lined up second on the resulting Safety Car restart, having qualified fourth but losing out to Vettel before re-passing the four-time champion.
The Dutchman held his ground in a two-stop strategy (as opposed to teammate Ricciardo's three-stopper). He held off a late charge from Raikkonen to produce a historic victory on his Red Bull debut, becoming the youngest F1 race winner.
1. 2016 Brazilian Grand Prix
It may seem strange to place a third-place finish at the top of Verstappen's best F1 drives to date, but his performance at the 2016 Brazilian Grand Prix stunned the Interlagos paddock and fans worldwide.
Whether it was his spectacular spin-and-save on the main straight, daring passes on Kimi Raikkonen and Nico Rosberg – the latter a particularly daring move around the outside of the Curva do Sol – or recovery from 16th to third in 16 laps (behind only Rosberg and Lewis Hamilton) following a fifth stop for fresh tyres, the Dutchman made sure that everyone was talking about him after the race.
Where does it rank in F1 Wet Weather Races History?
"It's right up there," said Red Bull team boss Christian Horner, while Mercedes's Toto Wolff called it "the Verstappen show", adding: "It was really unbelievable driving. Physics is being redefined."