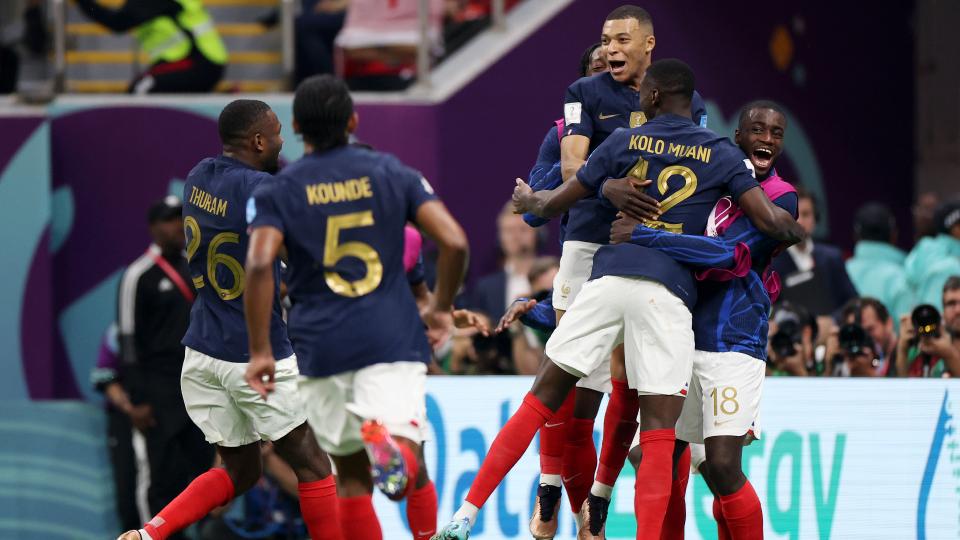 France played Morocco in the semi-finals of the 2022 FIFA World Cup Qatar 
France booked their place in the finals of the World Cup thanks to a 2-0 victory over the Atlas Lions
France portrayed the character of a proper international football play in the match against Morocco
France will compete in their third World Cup final in the past four major competitions.
After putting the Atlas Lions to the sword in a decisive 2-0 victory over them at the Al Bayt Stadium in Morocco, the defending world champions make their way back to the platform they have grown accustomed to.
Many people anticipated that France would stay back and try to minimize the impact of what could have easily been a ferocious game when Theo Hernandez gave them the lead in the fifth minute.
That is essentially what occurred.
Les Bleus had to hold off an intense but ultimately ineffective Moroccan onslaught before Randal Kolo Muani added a second late in the game. Hugo Lloris' greatest save came when Jawad El Yamiq's overhead kick barely missed the post a few inches to his right due to France's superior defensive strength. The North African team was frequently too frenetic in their thoughts while entering those truly hazardous zones.
That doesn't diminish Morocco, though. They gave it their all, and they still made history by being the first African country to play in a World Cup semifinal.
The boys with the title belt around their collective waists, a nearly immovable object with telling qualities in both boxes, however, were the deserving champions that they ran into.
Didier Deschamps has received criticism frequently for his cautious approach, yet during the past six years, he has accomplished pretty much everything that was possible. In addition to winning the gold at the 2018 World Cup and Euro 2016, France will at least have secured silver this time.
Deschamps' mandate is to be in the most remarkable shape possible for seven games every two years, despite having only a few weeks with his constantly shifting team per season. Because he has developed a professionalism that was blatantly missing from past eras at Clairefontaine, qualification comes easily.
France is no more a team that is constantly on the verge of a catastrophe but rather one that is standing on the shoulders of giants.
As was predicted, Kylian Mbappe has been among the top players at this World Cup. Still, their success has also been attributed to the resuscitation of time-honoured stars like Antoine Griezmann, Olivier Giroud, and Hugo Lloris. Aurelien Tchouameni and Ibrahima Konate, for example, have easily assimilated into the system.
France will face Argentina in the championship game without any anxiety. The majority of their core has already conquered the pressure to win the global championship; however, Lionel Messi and La Albiceleste cannot say the same, and it will at least be a factor as the week goes on.
Every nation on earth would exchange its previous six years of international football for France's. Regardless of how it all turns out, this era has succeeded.