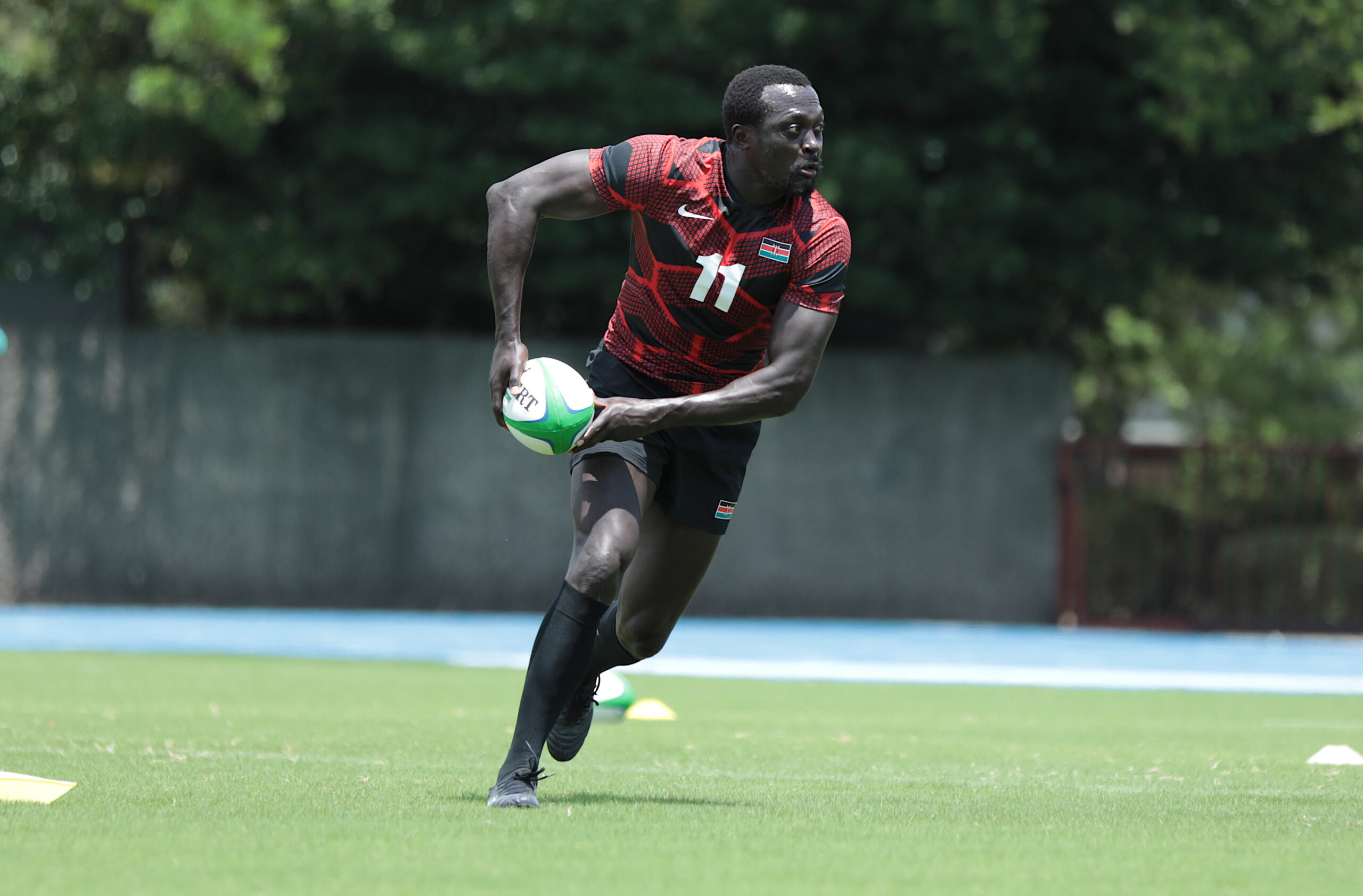 The Kenya Simbas will miss up to sieven players
Collins Injera is among those who will be absent
The tournament is scheduled for Dubai next week
The Kenya Simbas will be without up to six players for next week's Rugby World Cup Repechage qualification tournament in Dubai.
Dominic Coulson and Andrew Matoka are missing due to academic commitments, Collins Injera and Davis Chenge due to work commitments, Jone Kubu and Derrick Ashihundu miss out from the tournament due to injuries while Vincent Onyala is currently working with the Kenya Sevens team for the 2022/2023 season.
Head coach Paul Odera, while admitting it will be a big blow missing the seven key players, says the travelling squad of 30 is well capable of representing the country well. The repechage tournament, the last opportunity to qualify for next year's World Cup.
It will be staged between November 6-18.
Odera has retained majority of the players he worked with during the Currie Cup and the Rugby Africa Cup in France and has included two new faces to the Simbas set up who are scheduled to earn their first cup during the Repechage; they are Amon Wamalwa and Joshua Weru.
"Amon was with us when we were coaching the U20s. We have tracked his progress and development over the last two years and we were pleased when his health was restored. He is young and has a lot of potential. He does not let errors affect how he plays and embraces uncertainty very well," he said.
Played rugby from a young age
"Joshua Weru has played rugby since the age of 6 and he has been exposed to good coaching at every stage of his rugby development. A really exciting prospect with very little fear in him and the willingness to work hard. His ball carrying ability and how he conducts himself is of much older player. He also has the right subtle skills to make a difference on attack and defense" he added.
Odera added that the blend of youth and experience will be the key component in getting the Simbas to qualify. Each group will need to complement the other and right now they are working almost seamlessly with each other.
They are currently having their final camp at Pembroke House School in Gilgil to get the team in the right frame of mind. "This camp will also assist us to tweak a few areas of our play and get our overseas players to train with the team together after a number of months away." He concluded.
They head to Dubai on 1st November for the Repechage and will return on 20th November.
Mukidza oldest player in the team
Darwin Mukidza is the oldest player in the team at 34 years old while Joshua Weru is the youngest having just turn 19 years old this year. The average age of the forwards currently is 26.5 while that of the backs is 28.5.
The Simbas will kick off their Repechage campaign against USA on 6th November, on 12th they will take on Portugal before wrapping up on 18th against Hong Kong. This tournament will be played at the Sevens Stadium.
Kenya Simbas Squad to the RWC Repechage
1.Patrick Ouko,2 Edward Mwaura, 3. Andrew Peter, 4. Eugene Sifuna, 5. Brian Waraba, 6. Teddy Akala, 7. Ephraim Oduor, 8. Joseph Odero, 9. Thomas Okeyo, 10. Brian Otieno, 11. Malcolm Onsando, 12. Clinton Odhiambo, 13. George Nyambua, 14. Daniel Sikuta – Captain, 15. Martin Owilah, 16. Bethwel Anami, 17. Joshua Weru*, 18. Samuel Asati, 19. Brian Tanga, 20. Samson Onsomu, 21. Geoffrey Ominde, 22. Amon Wamalwa*, 23. Jacob Ojee, 24. Timothy Omela, 25. John Okoth, 26. Geoffrey Okwach, 27. Peter Kilonzo, 28. Bryceson Adaka, 29. Beldad Ogeta, 30. Darwin Mukidza, 31. Ian Masheti