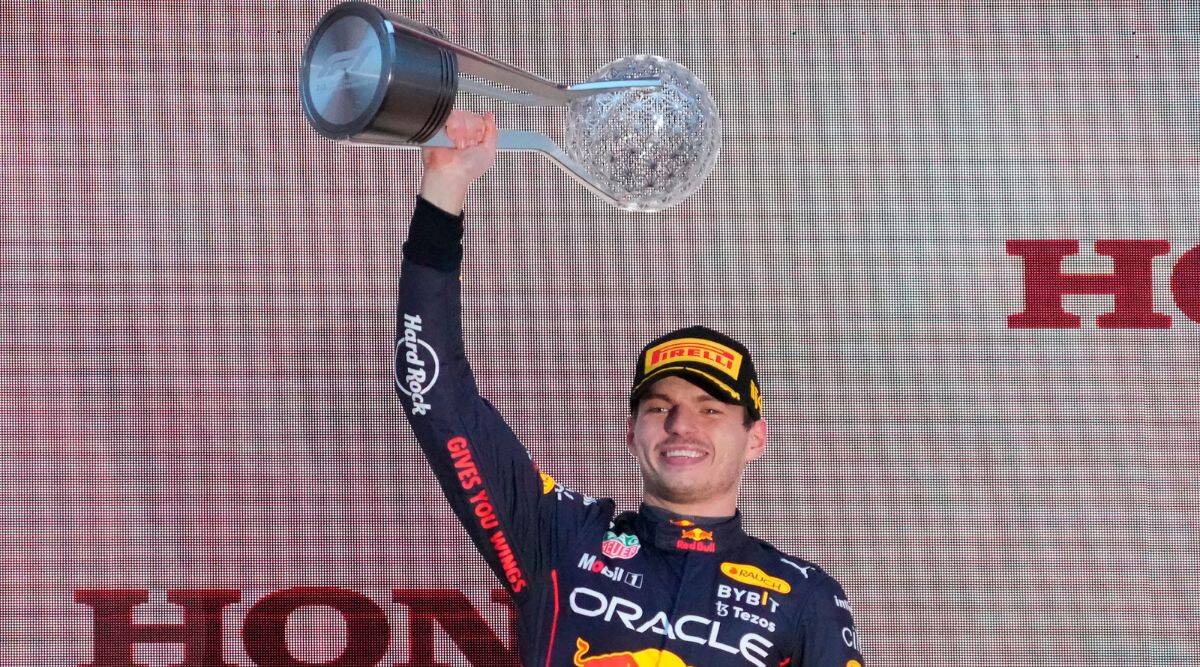 Max Verstappen has won his second consecutive world title
He sealed his victory at Japanese Grand Prix
Lewis Hamilton finished fifth
After a weird and confusing conclusion to the Japanese Grand Prix, Max Verstappen has won his second consecutive championship title.
In the end, only 29 of the race's 53 laps were run, leading to a lot of confusion at the finish line as to whether or not full points would be awarded.
Most of the F1 pit crew thought Verstappen would only get 19 points for the win since only about half or three-quarters of the laps had been completed. However, the rules for the Japanese Grand Prix were interpreted differently, and the lowered points were only imposed in the event of a race suspension and couldn't be restarted.
Initially, Verstappen appeared perplexed when the celebrations began and then paused, but it was later verified that full points had been granted, ensuring the 25-year-victory old's with four races remaining in the season.
He described the win as unbelievable adding that his first win in 2021 was emotional but his second is more beautiful. Verstappen described his year as amazing and beyond his wildest dreams.
After battling to the very end last year and then having another great car this year, victory was a probable guarantee. He extended his profound gratitude to everyone who was with him throughout the 2021 season.
Ferrari driver Charles Leclerc's final-lap mistake cost him five seconds and dropped him to third place, behind Verstappen and Sergio Perez. If Leclerc had finished second, the Dutchman would have been denied the title.
A first attempt to start the race in heavy weather threatened mayhem, with Carlos Sainz crashing into a barrier before a recovery tractor came on track with the cars still on the circuit.
The race was stopped and delayed for over two hours due to the heavy downpour, with the prospects of a restart seeming increasingly remote throughout the delay.
But the skies eventually cleared, and with around 45 minutes left on the three-hour clock that had begun ticking with the initial start, the race resumed with a rolling start behind the Safety Car.
Full wet tyres were switched out for intermediates as the track dried, but Verstappen never looked threatened on his way to a 27-second victory.
With a stellar defensive effort, Esteban Ocon kept Lewis Hamilton from passing him for fourth, while Sebastian Vettel and Nicholas Latifi finished sixth and ninth, respectively, after being the first cars to pit after the restart.
Perez, also a Red Bull driver finished the season in the second position followed by Leclerc of Ferrari who came in third.
Alpine's Esteban Ocon finished fourth, Hamilton (5), Vettel (6), Alpine's Alonso (7), and Mercedes' George Russell (8). Nicholas Latifi of Williams finished ninth and lastly, Lando Norris of McLaren took the 10th position.
Hamilton who didn't expect a win this season congratulated Verstappen for the victory. He also sent a warning shot to Mercedes engineers to come up with a better car for the 2023 season lest his team is forgotten.
The British driver early on in the season divulged that he was not racing to win because his car had multiple issues that engineers were yet to solve.