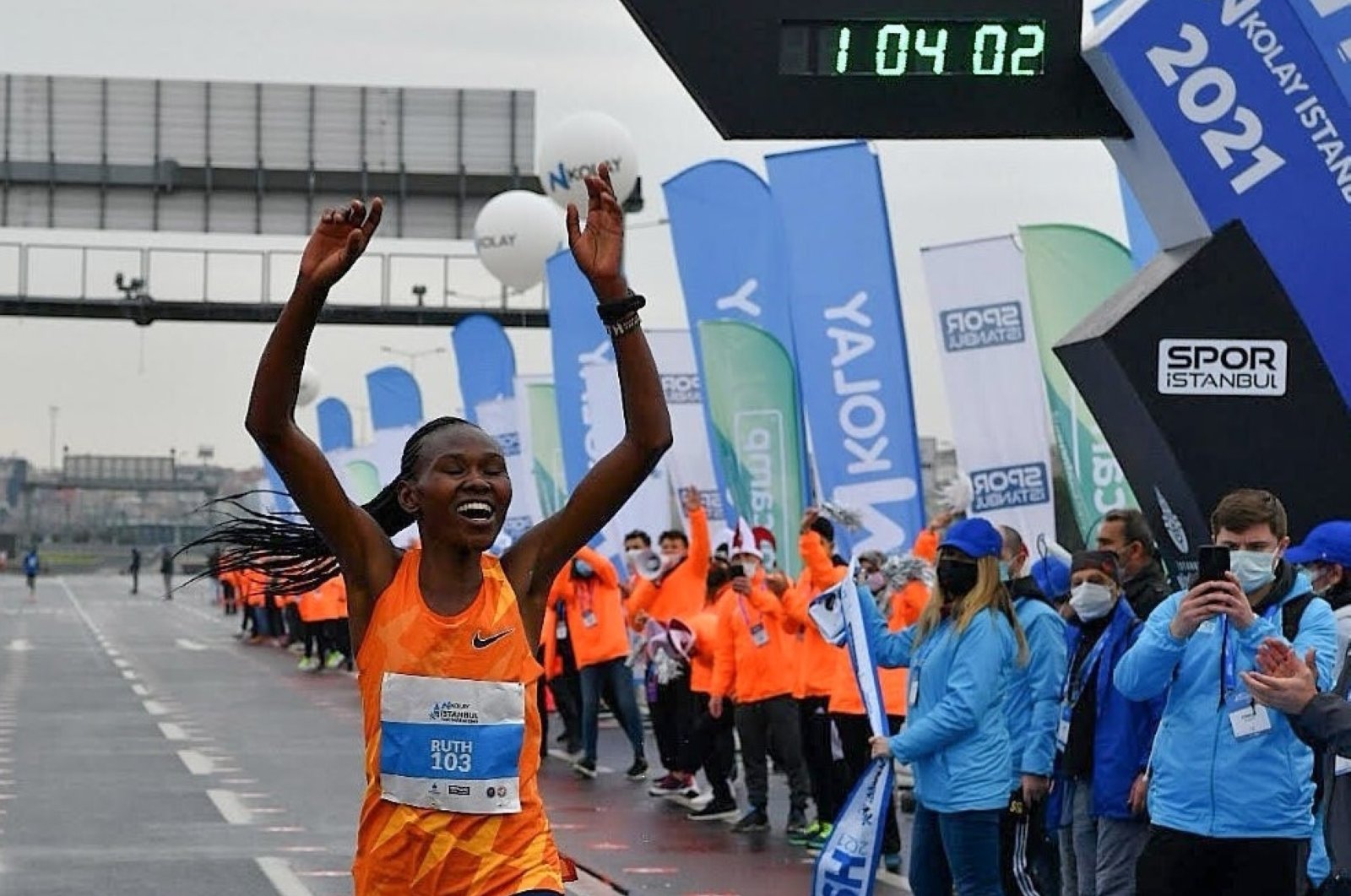 Defending champion Ruth Chepng'etich will lead the women's field
There will be four Kenyans in the men's race
The race starts at 3:30pm
Kenyan athletes will look to rule yet another World Major Marathon when the Chicago marathon goes down on Sunday evening. There will be strong Kenyan representation in both the men and women's races.
Defending women's champion Ruth Chepng'etich will be looking to retain her crown despite being in a competitive field and she says she is ready for a gruelling, but satisfying race.
Chepng'etich is the fastest on the field, but competition will not be short with Ruti Aga leading the Ethiopian charge that will also have Haven Hailu and Weganesh Mekasha.
The Kenyan defending champion will be joined in the race by compatriots Celestine Chepchirchir who is the Seoul Marathon champion and Milan champion Vivian Kiplangat, with Burundian-turned American Diane Nukuri also lining up in the race.
Kiplangat finished fifth in the race last year, timing 2:29:14.
Chepng'etich has won six of the eight marathons she has completed to date, and has finished on the podium in the other two. The Kenyan's most recent victory came in Nagoya earlier this year when she smashed the course record with 2:17:18, just 10 seconds she of the PB she set in Dubai in 2019.
Trained and prepared well
"I have trained well and prepared very well for this race. I am looking forward to a very competitive outing. I know it will not be easy and there is always pressure as a defending champion. But mentally and physically, I feel okay and ready to go," Chepng'etich, the 2019 World Champion said.
Meanwhile, in the men's race, the Kenyan quartet of Boston Marathon champion Benson Kipruto, Bernard Koech, Paris winner Elisha Rotich and Eric Kiptanui will be looking to wrestle back the title from Ethiopian hands.
Defending champion Seifu Tura is on the line up as well and aims to become the first back-to-back winner of the men's race for more than a decade.
Tura, whose PB of 2:04:29 was set in Milan last year, started 2022 with a half marathon PB of 58:36 in Ras Al Khaimah. He followed that with a runner-up finish in Paris (2:05:10) and then went on to place sixth at the World Championships in Oregon.
Kipruto, who won the Boston Marathon title last year and finished third this year believes that the Kenyan contingent can rake in something worthwhile and predicts a dominance in the race.
For him, his target will be to ensure he lowers his own personal best time and believes that the Kenyan quartet of four has what it takes to win another Major marathon title after Eliud Kipchoge in Berlin and Amos Kipruto in London in the last two weeks.
Kenyan team to dominate 
"I believe that a Kenyan will win the race because we have a very strong team. We want to do what Eliud and Amos did," Kipruto who is a training partner of the London winner said.
For himself, the 33 year old says he is charged up for a good race.
"Chicago is one of the fastest courses among the major marathons. I have never really run in a fast course and having been given a chance here, this time round I hope to really improve my PB. From what I have been told, Sunday's weather should be okay for a good and fast pace despite Chicago being a windy city," said in an interview with Capital Sports.
He added; "Winning Boston in 2021 and being again on the podium this year has given me the confidence that I can compete among the best athletes in the world and if I am okay and in good shape, I can try to fight for something good."
Elite Fields
Women
Ruth Chepngetich (KEN) 2:17:08
Ruti Aga (ETH) 2:18:34
Celestine Chepchirchir (KEN) 2:20:10
Vivian Kiplagat (KEN) 2:20:18
Haven Hailu Desse (ETH) 2:20:19
Waganesh Mekasha (ETH) 2:22:45
Emily Sisson (USA) 2:23:08
Diane Nukuri (USA) 2:27:50
Men
Herpasa Negasa (ETH) 2:03:40
Bernard Koech (KEN) 2:04:09
Elisha Rotich (KEN) 2:04:21
Dawit Wolde (ETH) 2:04:27
Seifu Tura (ETH) 2:04:29
Stephen Kissa (UGA) 2:04:48
Abayneh Degu (ETH) 2:04:53
Benson Kipruto (KEN) 2:05:13
Shifera Tamru (ETH) 2:05:18
Eric Kiptanui (KEN) 2:05:47