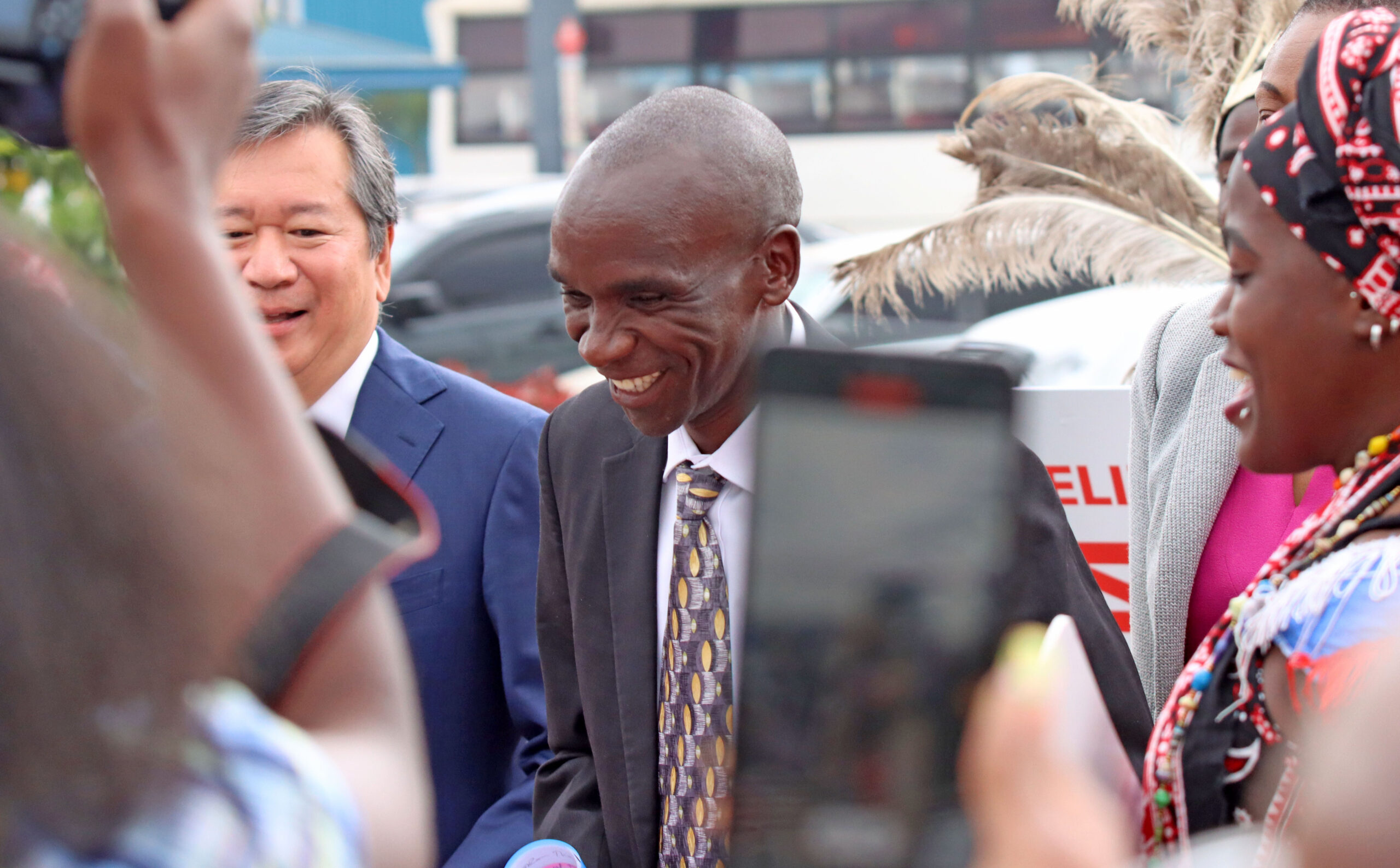 Kipchoge says he desires to have a jog with the former US President
He recently broke the Marathon World record in Berlin
Kipchoge is the only person to run a marathon in under two hours
World Marathon record holder Eliud Kipchoge has reiterated that he dreams of 'having a jog' with former United States President Barrack Obama. The Marathon legend, regarded as the Greatest of All Time (GOAT) says he admires Obama, who has Kenyan roots.
Just before his World Record run at the Berlin marathon, Kipchoge disclosed his dream to run with Obama and he now says there might be plans to do exactly that.
"It is in the pipeline and I believe it will work. Obama is an inspirational leader and I love how he has inspired the world and also how he hanldes is fitness. One day I hope to have a jog with him or a run in the park and exchange what is on our minds," Kipchoge said.
The two-time Olympic champion says he wants to continue inspiring generations and running with an icon like Obama, will also be an inspiration of sorts for him and the entire world.
Delighted to have broken the World Record
Kipchoge says he remains delighted to have broken the world record in berlin for the second time in his career two weeks ago, but he still picks the Inoes 1:59 run in Vienna on October 12, 2019, as the biggest moment of his career.
"I showed people that nothing is impossible if you believe and put your work to it. I still rank that as the highlight of my career. It continues to show that no human is limited," he said.
On his World Record in Berlin, Kipchoge told Sportsleo; "I am delighted of course to have broken the record. It is an inspiration to me and to others to keep working towards their dreams. It was a great outing for me and definitely I know there will be people who will come after me and even run faster.
"I know one day, there will be a person who will officially take the world record to under two hours. Whether it is me or anyone else, I know it will happen."
Isuzu to construct vehicle in his honor
Kipchoge has been honored by vehicle manufacturer Isuzu, who have been his sponsors since 2018, and the Japanese vehicle manufacturer is set to construct a vehicle in his honor which will be available in the market from last year.
According to Isuzu's East Africa General manager Rita Kavashe, there will only be 159 vehicles available, to celebrate Kipchoge's Ineos 1:59 run in Vienna. The world record holder will have the prestige of owning the first.
"It will be on a first come, first served basis so people can already start booking," Kavashe said.
She also disclosed that ideas will be collected from clients and fans across social media, while Kipchoge's input will also be vital in designing the final product of the prototype.
At the same time, Kipchoge is coy on his next race, but insists that he wants to run all six major marathons. He has currently run four of the six majors and has two remaining; New York and Boston. He could choose to go for both next year, with Boston set for April and New York November.
His only confirmed race at the moment is the Paris Olympic Games in 2024, where he aims to become the first man in history to win three Olympic Gold medals in the marathon back to back.
"At the moment my mind is free of anything but I will sit down with the management and my team to discuss what opportunities are there for me and then we will see," Kipchoge told Sportsleo.