World Cup stickers retailers making tidy profits in Argentina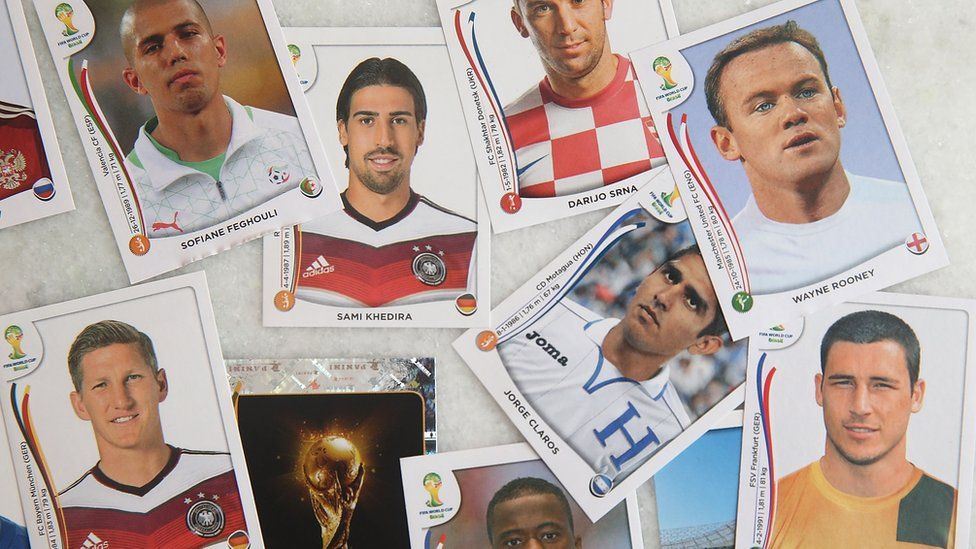 Argentina is now contending with a sport-crazy population
Most convenience stores have run out of stickers
An app shows you where to find the sought-after stickers
Argentina is now contending with a sport-crazy population now in a frenzy by the recent World Cup.
Most convenience stores have run out of stickers featuring players from the tournament.
There are signs in the windows of certain stores in the country that state "no more stickers or albums". It's a reference to the 2022 collectable sticker albums released in anticipation of the next World Cup in Qatar slated for November.
Argentina is popular for giving the world football legends such as Diego Maradona and Lionel Messi
An app that shows you where to find the sought-after stickers has been developed in response to the trend's proliferation of memes and satire on social media. Whenever new supplies are released, they are quickly purchased.
Exequiel Claverie, a 38-year-old media professional and father of three children told Reuters that it is disappointing. He is a staunch supporter of local River Plate plate but can't still get the sticker.
His three children are always asking him about the world cup stickers but he doesn't know what to tell them anymore.
The Copa America champions – Argentina – will travel to Qatar for the World Cup. Other Latin American nations who will be in Qatar include Costa Rica, Uruguay, Brazil, Mexico and Ecuador.
This year, Panini, an Italian sticker manufacturer, saw an increase in demand thanks to the growing popularity of sticker collecting among adults.
Due to the shortage, prices at informal markets like the one in Rivadavia Park in Buenos Aires have increased by a factor of two or three. The prices are from the suggested retail price of 150 pesos ($7.49) for a package of five stickers.
Estimates put the cost of completing the 600-sticker album at around 20,000 pesos ($999) which is a lot in a country with high inflation and a severe economic crisis.
Lucas Perrone, 39, says buying enough LP material to fill it would cost a lot. However, in practice, you almost never have to pay for everything on your own.
Qatar 2022 stickers first went on sale in early August, and there are a total of 670 of them to get. Calculations by mathematics professor at Cardiff University Paul Harper show that fans would need to purchase 4,832 stickers to finish the album on average due to the existence of duplicates.
There are five Panini stickers in a package. There will be 32 teams at the 2022 World Cup in Qatar, including the host country.
FIFA, the governing body of soccer around the world, announced on Thursday that the organizers of this year's World Cup in Qatar have sold 2.45 million tickets.
More than half a million of those tickets were sold during the most recent sales period, which ran from July 5-16.
According to FIFA, the matches in the group stage that had the largest number of tickets granted were the following: Cameroon and Brazil, Brazil and Serbia, Portugal and Uruguay, Costa Rica and Germany, and Australia and Denmark.
FIFA added that fans living in Saudi Arabia, Qatar, Mexico, England, Wales and Brazil topped in buying tickets. Further, United States, Australia and fans from Argentina made it to the top of the list of those securing the largest number of tickets.