Reynold Cheruiyot clinches silver at World U20 in Cali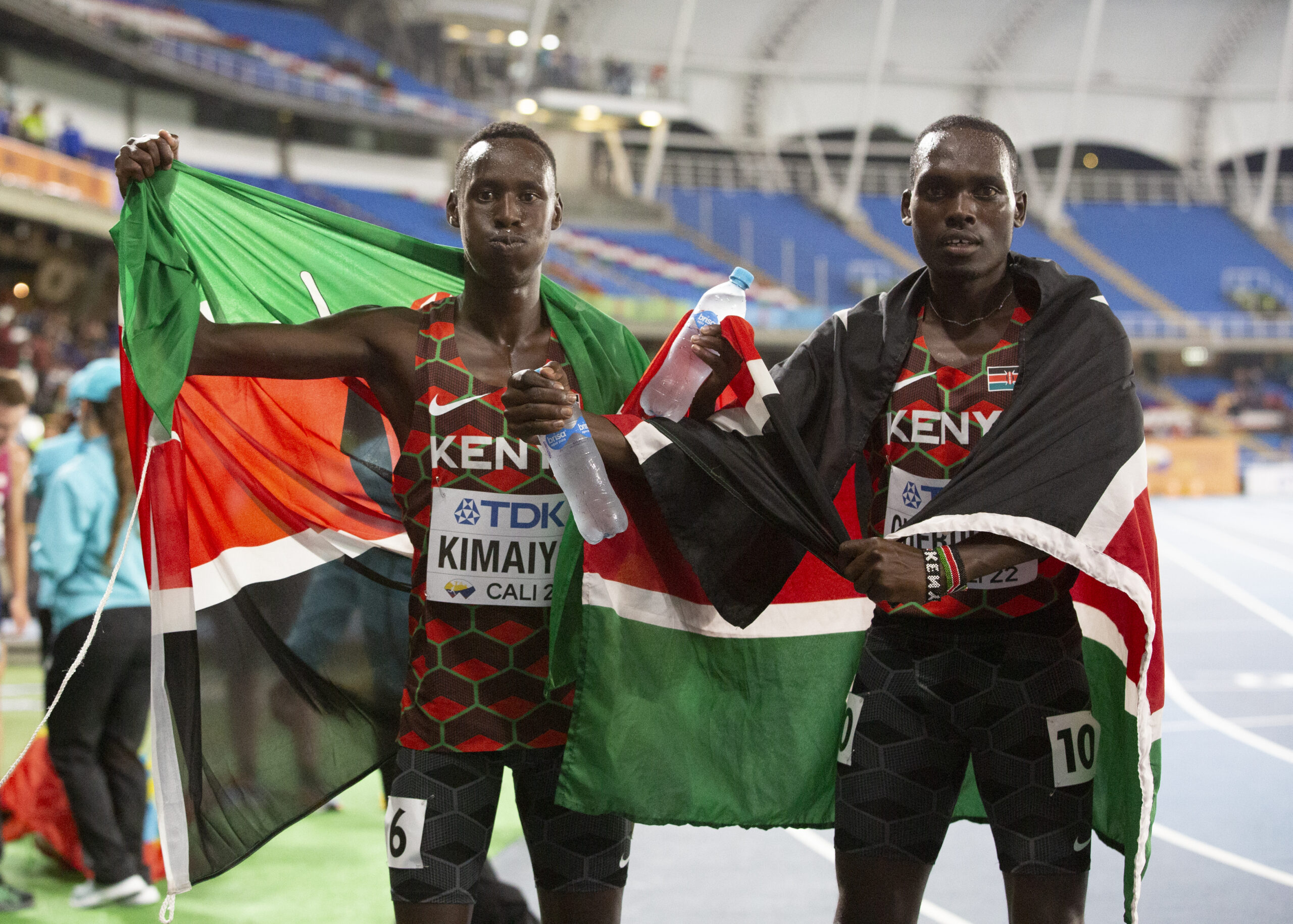 Cheruiyot won gold in the men's 1500m
Kenya had a 1-3 finish in the race
This is Kenya's second gold at the World U20
Reynald Cheruiyot clinched gold in the men's 1500m at the World Under-20 Championships in Cali, Colombia, leading a Kenyan first and third place finish as Daniel Kimaiyo clinched bronze.
The 19-year old put up a superb sprint to win Kenya's second gold, crossing the finish line in 3:35.83, beating Ethiopia's Ermias Girma with a devastating finishing kick. Compatriot Daniel Kimaiyo also produced a sizzling sprint to earn bronze, beating another Ethiopian, Adihana Kasaye.
Girma clocked 3:37.24 for the bronze while Kimaiyo clocked 3:37.43 for the bronze.
"I am really delighted to have won. I was confident there were good things in store for me, especially after I clocked a faster time than most of my competitors like the Ethiopian. The win was also made possible by the teamwork between Kimaiyo and I, which started all the way from Nairobi. We had been talking and eagerly looking forward to the race," Cheruiyot said after the race.
Dedicate win to parents
He dedicated the win to his parents, saying it was always his wish to do them proud.
"My mom and dad were both athletes but they never got the opportunity to represent Kenya in international competitions or even compete abroad. In my mind, I had vowed to follow in their footsteps and one day make them proud. This gold is for them for all the support they have accorded me throughout my career," he said.
Kimaiyo was equally elated with the bronze.
"It was not an easy race but I told myself that I had to get something. At the last 100m I saw that the Ethiopian was tiring off and I knew I had a chance so I took it. I am really happy and also as a team that my friend took gold," he added.
Kimaiyo and Cheruyot were front runners from the word go as they looked to dictate the pace and tempo of the race. The Ethiopian duo however stuck to their coattails as they looked to ensure the gap is not big.
At the bell, Kasaye was the first to make his move by going to the front, but Cheruiyot did not let him off his radar. Girma and Kimaiyo were dropped a few meters behind and the battle for gold seemed certain to the two front runners.
Cheruiyot maakes his move at the home stretch 
At the home stretch, Cheruiyot made his move with his lanky frame taking huge steps into the lead and didn't look back, storming to victory with a good gap between him and the second placed Ethiopian foe.
As Cheruiyot glided for gold, behind him, compatriot Kimaiyo who had seemed out of the medals dug deep into his energy reserves to find some finishing strength, passing down Kasaye for bronze.
At the same time, Kenya's hope of a medal in the women's 800m wasn't successful as Nelly Chepchirchir finished fourth in a Personal best time of 2:01.42.
Roisin Willis of the USA won the race in a new Championship Record time of 1:59.13 while Switzerland's Audrey Werro set a new Swiss National U20 Record of 1:59.53 to win silver. American Juliette Whittaker won bronze in 2:00.18.