Real Madrid's six biggest sales of all time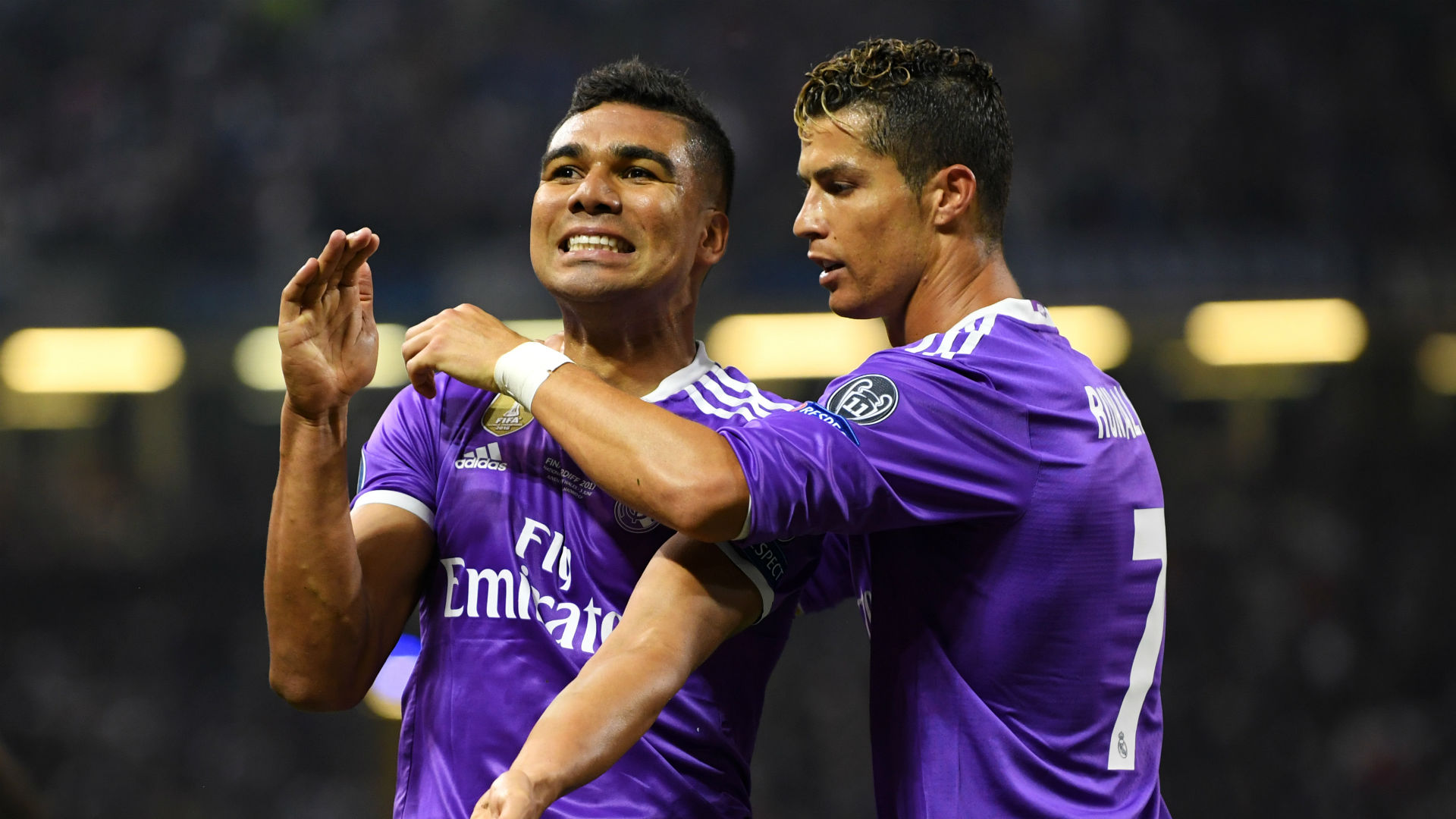 Real Madrid id home to football superstars and many players wants to play in the club
The Spanish giants are well known to spend high fees on players but in turn know how to sell on high profits
Real Madrid has convinced household names to join the club for a time, could it Zinedine Zidane, Ronaldo, or Sergio Ramos, they have had the power to bring any player they wish to Santiago Bernabeu.
The club is known to spend high fees and while that is true the club also knows how to get the best price for their players.
Below we have sampled some players with whom Real Madrid made profits.
1. Cristiano Ronaldo – €112m (Juventus, 2018)
Real Madrid let Cristiano Ronaldo leave the Spanish club in 2018 for Juventus. Ronaldo was the epitome of their Success in the 2010s and he is still a legend at the club.
He joined Real Madrid from Man United and left for Juventus for €112m a fee higher than what they got him for.
Ronaldo at Real Madrid has 16 titles under his name and won four Ballon d'Ors, and two 'The Best' awards while at the club.
In the Champions League competition where Ronaldo boasts a goalscoring record, he has 101 goals in that competition for Real Madrid –  the most for one player.
In total Ronaldo has scored 450 goals for Los Blancos and is arguably one of their best players.
2. Alvaro Morata – €70m (Chelsea, 2017)
Chelsea under the ownership of Ibrahimovic went for Alvaro Morata contrary to the managers' wish to sign Romelu Lukaku.
Antonio Conte had preferred Romelu Lukaku but that did not come to being and had to cope with the signing of the club.
Morata has been a loan player most of his career per say. he had just returned to Spain after an impressive loan at Juventus and was shipped to Chelsea permanently.
During his time at Juventus Morata scored 15 goals with Juventus on two years loan spell.
He had scored at an impressive rate given his game time, but Real Madrid somehow convinced Chelsea to pay €70m, which was far more than he was worth.
3. Angel Di Maria – €70m (Manchester United, 2014)
Angel Di Maria did not hit the ground running as most expected, he was new in the City, and of course just like any player he needed to learn a few things and how things are done in a physical league like EPL.
He arrived in Man United in 2014 after being sold. The arrival of James Rodriguez and Gareth Bale after the world cup in 2014 deemed Di maria surplus to the requirement of the squad.
Across his spell in Bernabeu in four seasons, Angel Di Maria scored 22 goals and assisted a further 50 in the league.
4. Casemiro – €70m (Manchester United, 2022)
Casemiro arrived in Madrid from Sao Paolo in the year 2013. The Brazilian International at Real Madrid established himself as one of the best defensive midfielders of his time.
Casemiro was signed by Man United for a fee that's ten times higher than what he arrived at Real Madrid with.
He has played 300 games for Real Madrid and won 5 Champions League trophies with the club.
5. Mesut Ozil – €50m (Arsenal, 2013)
The transfer of Mesut Ozil to Arsenal angered their fans and some players.
Cristiano Ronaldo played with Mesut Ozil and when he heard of his transfer he was fuming, he said this; "he was the player who best knew my moves in front of goal."
Although he was unknown until the 2010 world cup, Mesut Ozil was signed from Werder Bremen and life at Real Madrid adapted well.
He was sold to Arsenal where he would later leave unhappy.
6. Mateo Kovacic – €47m (Chelsea, 2019)
He arrived at Chelsea FC in 2019 after spending 3 seasons in Madrid but during this campaign, he was mostly unutilized or out on loan. In 2017/18 season Kovacic managed 10 league starts and later left the club
In total, he played 109 times for Los Blancos, but half of those were substitute appearances.
He helped Chelsea to win the Champions League in 2020/21, which means he now has four Champions League winners medals.