McGrath names Shujaa squad for Los Angeles Sevens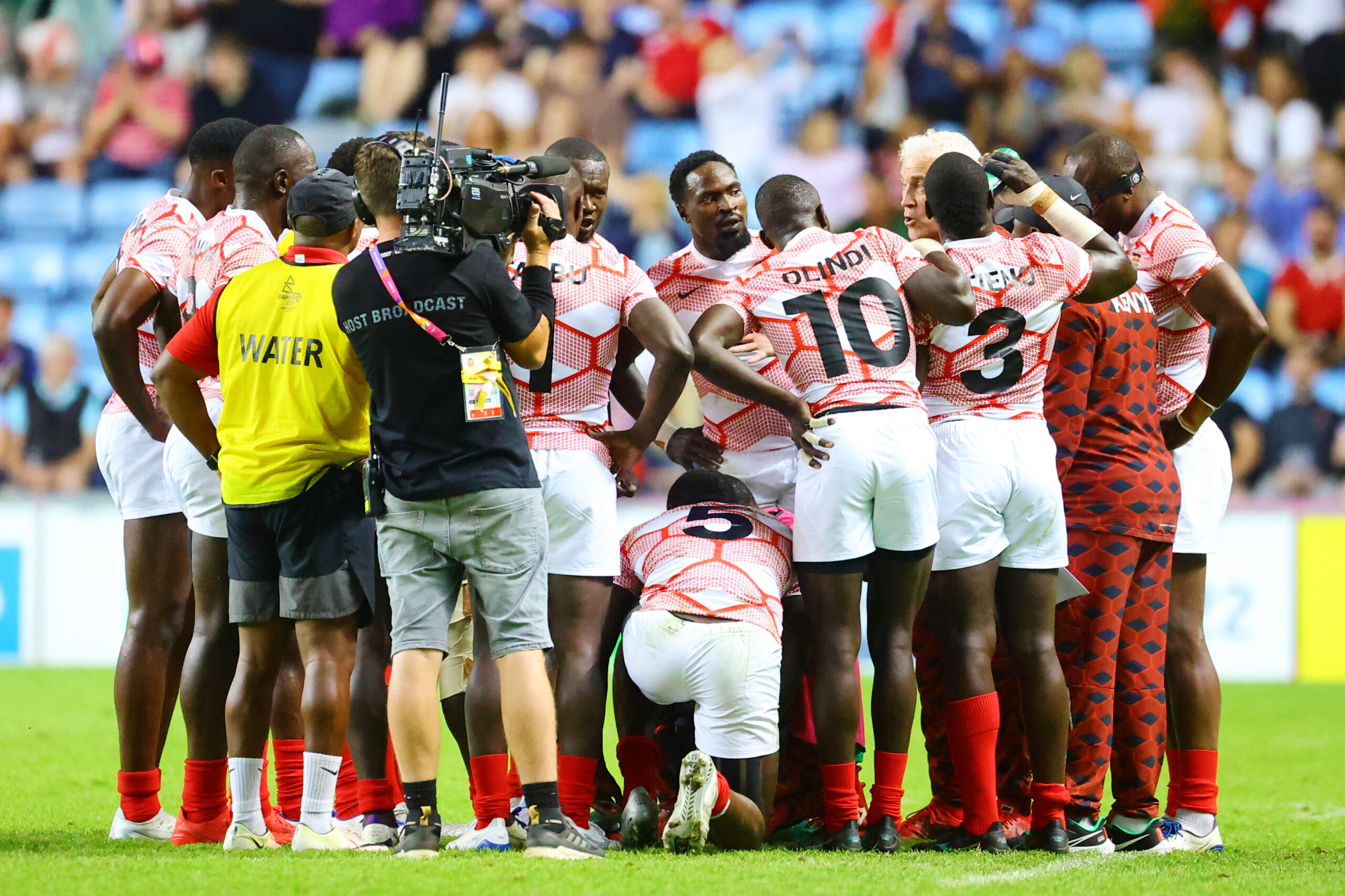 The Los Angeles Sevens are scheduled for August 27-28
This will be the final World Sevens Series before the World Cup
McGrath has made two changes to his team
Shujaa head coach Damian McGrath has retained largely the same squad that did duty for Kenya at the Commonwealth Games for next weekend's final leg of the World Rugby Series in Los Angeles.
The tactician has made only two changes to the team, bringing in Sammy Oliech as well as Jeff Oluoch in place of Herman Humwa and Levy Amunga.
He has retained the other experienced core of the team, with Nelson Oyoo remaining as skipper.
"The side for Los Angeles was selected mainly on the contracted players, I've made two changes from the Commonwealth Games team simply to have a look at other players. It's not a reflection on the guys who have been left out. It's just a chance for me to look at them because we are looking to change the senior squad group to bring in some younger players from the National Sevens Circuit," McGrath said.
The team has trained for a week since returning from the Commonwealth Games where they reached the Cup quarters and will now look to end the season on a high.
Shujaa drawn in Pool D for LA Sevens
Shujaa have been drawn in group D in Los Angeles and will face off with home nations England and Scotland as well as Samoa. They faced Scotland in the Commonwealth Games, narrowly losing 22-12 in the fifth place play-off after conceding two quick tries in the final minute of the match.
"We are in a fairly tough pool. Samoa are the leading team in our group. They've been playing very well this year. They'll offer a tough assignment for the first game.  We then play England and Scotland who despite having a young team always have a wide pool of players to choose from, so they'll offer a different challenge," the tactician said.
Shujaa have not gone beyond the Cup quarters in any World Series tournament this season and they are hopeful of finishing the season on a high especially from the experienced picked in Birmingham.
Plenty of lessons from Birmingham 
"There were plenty lessons we picked in Birmingham. We did well and we were only lacking in a few areas which we have tried to address in training and heading to LA I am hopeful of a better performance. We have definitely worked to perfect some of our plays and we will certainly look a better team," the coach said.
"What I liked in Birmingham is the progress of the team. Definitely Rome wasn't built in a day and we went on improving from one game to another. We built on every performance and when we lost it was the little details and unfortunately at the high level, it is those details that matter," the coach stated.
After the LA Sevens, the Shujaa team will switch their attention to the Rugby Sevens World Cup which will be staged in Cape Town, South Africa next month.