How Man United could line up if they sign Casemiro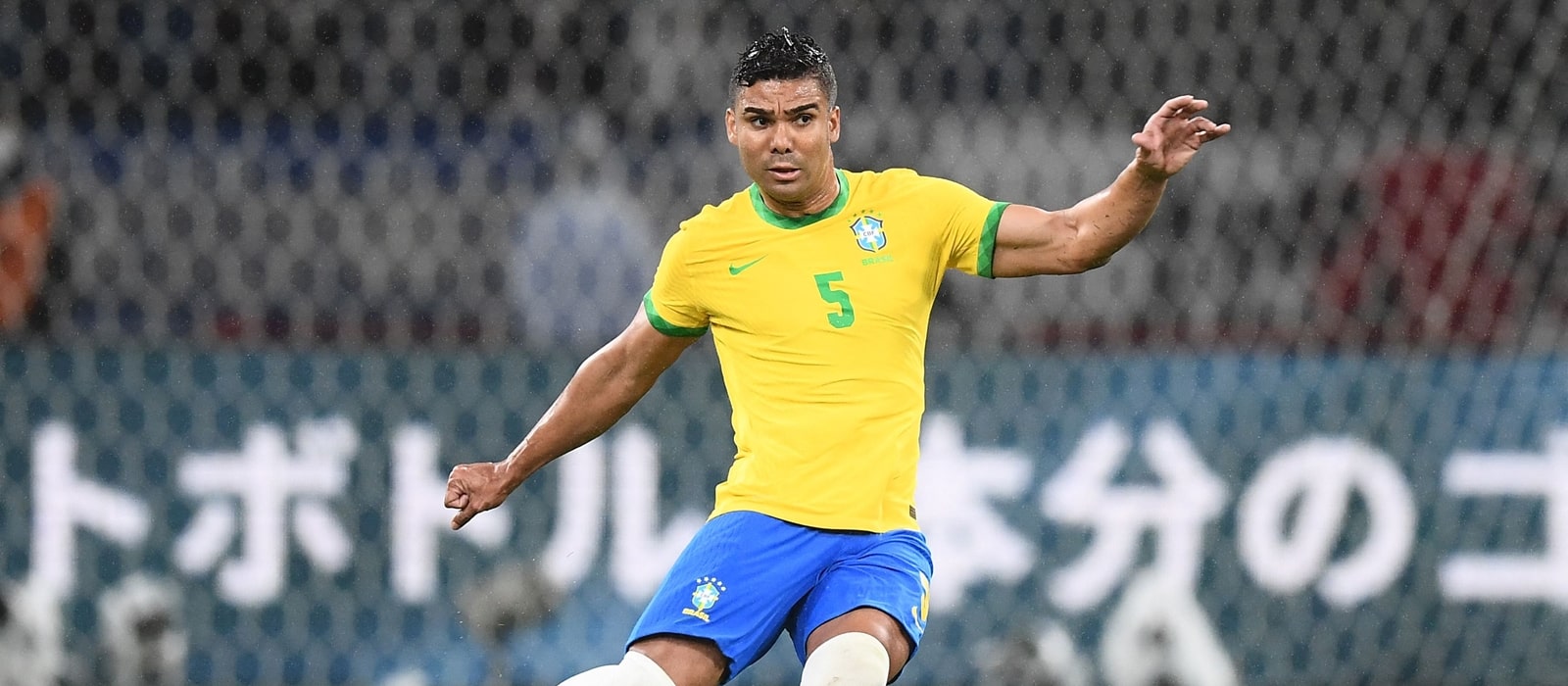 Manchester United have lost two of their starting Premier League games after impressing in Preseason.
Real Madrid's highly rated Casemiro is the latest to be linked with Man United as they look to boost their midfield.
Should Real Madrid's five-time Champions League winner turn to Man United and accept their offer Casemiro will no doubt improve the red devils midfield.
If Manchester United signs Casemiro from Real Madrid, some players in the midfield will have to be dropped to accommodate the experienced Defensive midfielder.
Manchester United and Casemiro links come at the backdrop of two Premier League losses and a win at Old Trafford against rivals Liverpool.
In what looks like panic buying after pursuing De Jong all summer without landing the services, United now is focused on the alternative right players to raise the standard of the clubs midfield that has been inexperienced for while.
Now, having started the season with two defeats in their opening two matches, they're in desperate need to turn their fortunes around as quickly as possible.
Should Real Madrid's five-time Champions League winner turn to Man United and accept their offer Casemiro will no doubt improve the midfield.
But how will the club line up with Casemiro?
How will Casemiro be accommodated in the squad?
David De Gea will probably start between the posts even after a poor start to life this season.
Man United loaned out Dean Henderson this season to Nottingham Forest and the result of that seems to be haunting them.
Defensively Manchester United right back and left back Diogo Dalot and Tyrell Malacia respectively have impressed and the same is to be deployed with Aaron Wan-Bissaka coming in as Dalot's backup fullback and Luke Shaw for Malacia.
The pairing of Harry Maguire and Lisandro Martinez has not yielded much of what we expect from them hence we could see Raphael Varane and Martinez paired together with Maguire and Lindelof there as backup.
The midfield has had a gap for several years and with Casemiro at United's team, we could see that gap bridged. Casemiro is good at tackles and defending and this is one aspect the United's midfield have lacked for several years.
Casemiro will most probably be paired with Fred, or Eriksen, Fred and Casemiro play alongside in Brazilian national team.
Along with them is Bruno Fernandes, who has been out of form for a while, but can still contribute to the team on occasion and drive them forward.
The attack needs to start firing again and on the wings will be the duo of Jadon Sancho and Marcus Rashford, who need a quick turnaround of fortunes.
And leading the line will be last season's top scorer, Cristiano Ronaldo, who for much of the summer, has said he wishes to leave the club.
A lot could change between now and the end of the transfer window, with the club linked to new players every day and looking to turn their season around.