Emma Raducanu beats Serena Williams at Cincinnati Open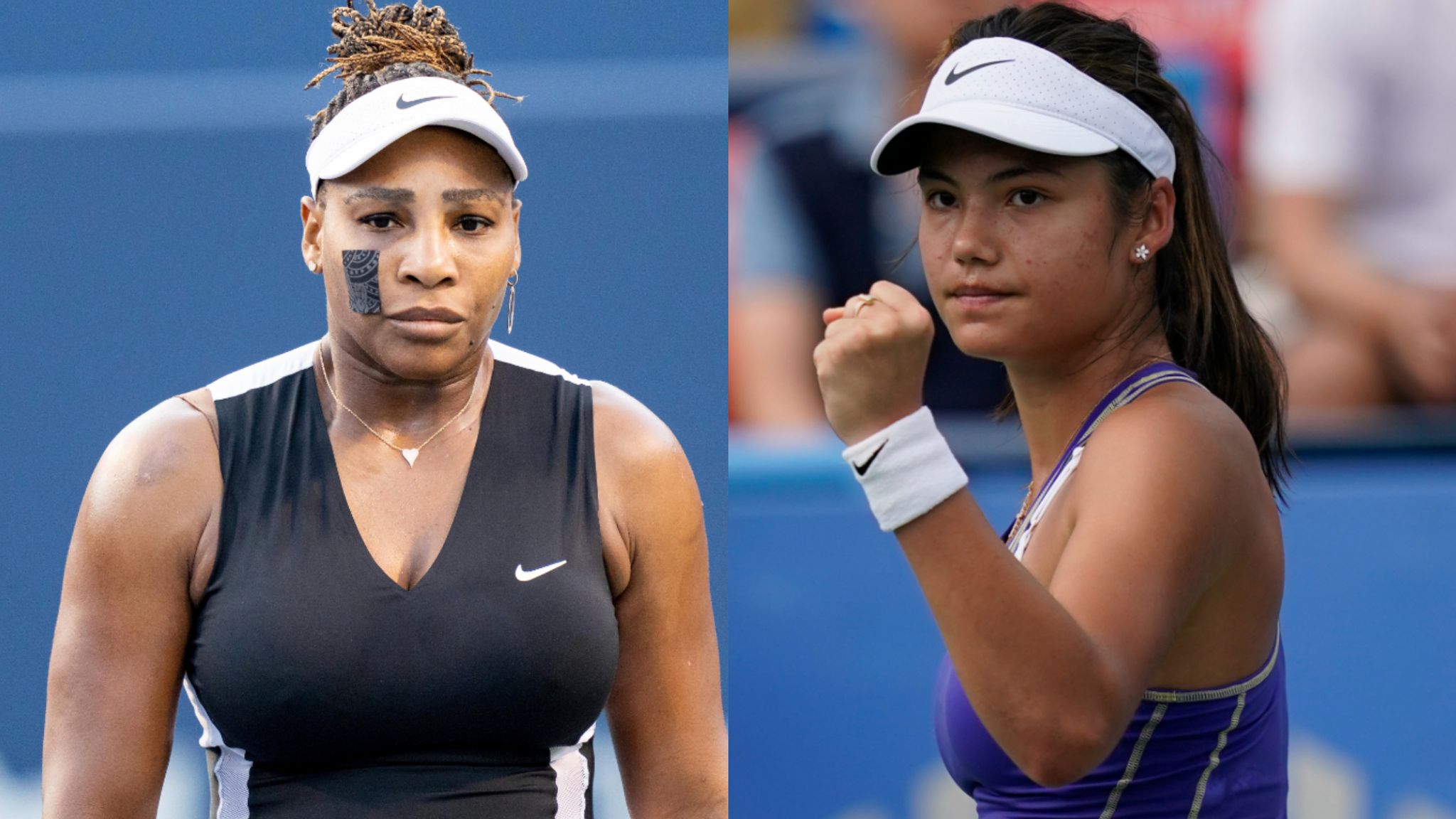 Serena Williams lost 6-4, 6-0 to Emma Raducanu
Raducanu smashed an unreturnable serve to end the match
She says it was an honour playing against Serena Williams
British tennis star Emma Raducanu beat tennis legend Serena Williams, 6-4, 6-0 in their first-round matchup at the Cincinnati Open on Tuesday.
The 23-time Grand Slam champion got off to a slow start, but she gave the sold-out audience something to cheer about when she hit two aces in a row to cut Raducanu's advantage to 4-3.
However, the defending U.S. Open champion responded with an ace of her own to take the first set and then broke to start the second.
From then, Raducanu was unstoppable, and on match point, she smashed an unreturnable serve to end the match and their first ever encounter.
Raducanu stated in an on-court interview that she believes they need to honour Serena and her incredible career. She expressed gratitude for their tennis paths meeting and sharing a court too.
"I think we all just need to honour Serena and her amazing career," Raducanu told Reuters.
"I'm so grateful for the experience of getting to play her and for our careers to have crossed over. Everything she has achieved is so inspirational and it was a true honor to get to share the court with her."
By the time Raducanu was born in November of 2002, Williams, now 40 years old, had already won four Grand Slam singles titles.
While Williams was pregnant with her daughter Olympia in 2017, she won her final major tournament.
The U.S. Open, which begins on August 29, is now Williams' last professional competition before she retires from the sport.
Serena Williams declared her intention to retire from professional tennis a few weeks back after the 2022 US Open.
The 23-time Grand Slam singles champion said it would be an evolution for her to be away from the sport. The word "retirement" was never one she cared for.
She told Vogue in an exclusive interview that 'evolution' might be the word that best describes what she is doing. Ideally, Serena said that her priorities are shifting away from tennis and toward other things.
Williams has spent much of the off-court time in the past three years planning for the day she decided to move on. This includes establishing a venture capitalist company (Serena Ventures) and investing in a number of different organizations.
On the other hand, she stated that she plans to have more children after retirement, which is a major factor in her decision to hang her rackets.
She says to continue picking tennis at the expense of her family. Nevertheless, she admits that it's been hard making that decision.
"I've been reluctant to admit that I have to move on from playing tennis. It's like a taboo topic. It comes up, and I start to cry. I think the only person I've really gone there with is my therapist," she said.
Recently, another tennis legend Rafael Nadal expressed how privileged he was to share the tennis spotlight with Serena.
Nadal remarked that Williams is one of the best sportspeople of all time. He treasures the days and years of lengthy tours together.