Kenyan swimmers eager for improved Commonwealth performance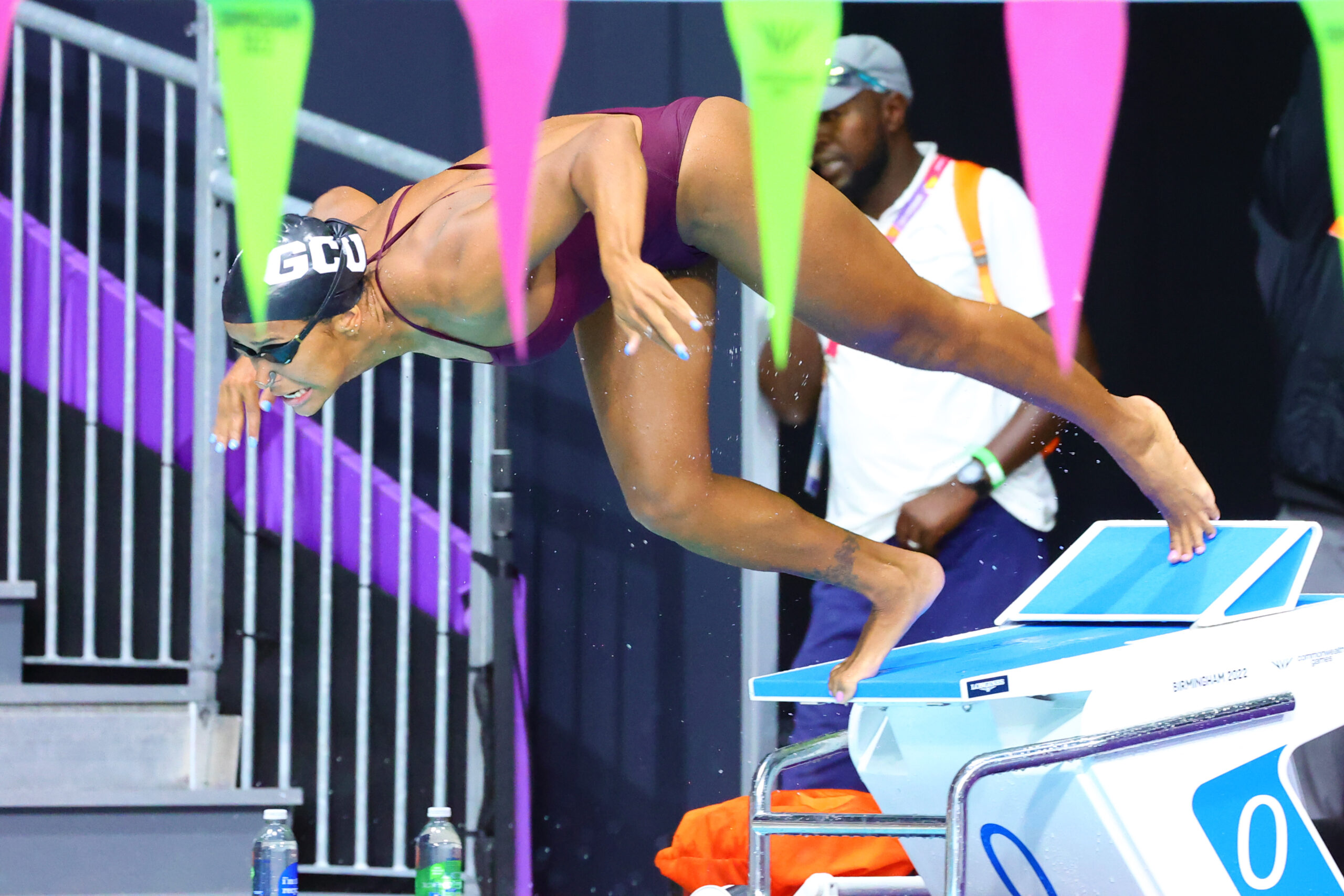 Kenya will be represented by four swimmers in Birmingham
Kenya's last Commonwealth medal in swimming was in 2010
Three of the four swimmers will be in action on Friday
Kenya will look to clinch the first medal in swimming in the Commonwealth Games since 2010 when they splash out the Birmingham waters at the 2022 showpiece.
Jason Dunford was the last and only Kenyan to win a swimming gold in the Club Games when he clinched the title at the 2010 Games in New Delhi India, in the 50m butterfly.
The country will be represented by Emily Muteti who is participating for the second time and was also at the Olympic Games n Tokyo as well as Imala Bella Thorpe, Ridhwan Bwana and Maina Monyo.
They will be in action on day one on Friday with Bwana competing in the men's 50m Butterfly, Bella Thorpe in the women's 100m butterfly, Muteti in the women's 100m Butterfly as well as the Mixed 4 x 100m Freestyle Relay.
Muteti, the most experienced of the crop will be hoping for a better performance and has her eyes cast on getting into the final.
Competing in more events than Gold Coast
"I have more events that I will be competing in this time and I am definitely looking forward to doing better. I am expecting very tough competition but I am also excited to see what we can achieve as a team," Muteti, based in the USA stated.
IN Birmingham, she will be doing the 50 free and the 100 fly as well as the mixed relays and she hopes to strike a final in at least one of the three.
The team went for a training camp in Denmark before heading to Birmingham where they participated in the Danish National Championships.
"We basically went to see where we were as a team and what we need to do and adjust before the Games. I feel that we improved and learned a lot and we are happy with what we learned as a team and now everyone is looking forward to the competition," she said.
Bwana, Bella Thorpe and Monyo will all be making their maiden appearance in the Games and are looking for a good experience and also a possible strike at history.
Learning experience
"For me this is a learning experience and I am very excited ahead of the competition. I am looking forward to the competition. I have lots of experience from the Danish Championship. I didn't expect we would swim so good but we did very well and that now gives us confidence," She said.
"Thorpe added; "We are a strong team and we are looking forward to good results."
Bwana, also making his debut, is also looking towards earning experience from the Games, with his eyes pegged on the Olympic Games in Paris 2024.
"I have really prepared well and I am looking forward to the competition. I want to try my best and my aim is to try and swim my personal best times and this will aid my confidence as I look towards the next Olympics," he said.