Dybala next? Five players Mourinho resurrected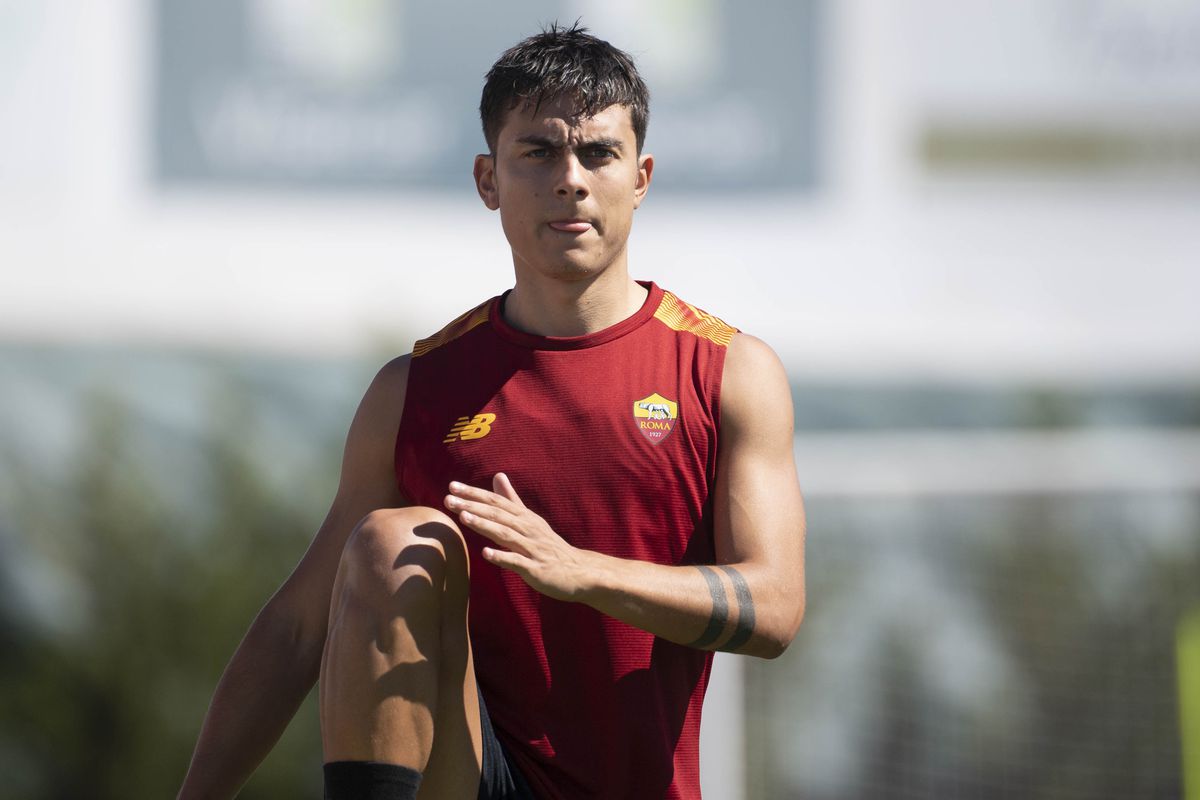 Paulo Dybala has signed three years deal with AS Roma of Jose Mourinho on a free transfer from Juventus.
Man United and Bayern had been previously been linked with the Argentine but their interest dwindled due to the player's lack of form and fitness.
Dybala was once hailed as one of the most devastating creative players in world football, even enjoying the billing as the 'next Messi'.
Paulo Dybala's time at Juventus came to a rather sad end this summer as he departed the Turin side on a free transfer, and the Argentina international has struggled to secure a blockbuster move since.
Bayern Munich and Manchester United had previously been linked with Dybala, but their interest has dwindled in recent times due to the player's lack of form and fitness.
It is quite a fall from grace, having once been hailed as one of the most devastating creative players in world football, even enjoying the billing as the 'next Messi'.
It has not quite panned out like that for Dybala, who has now signed a three-year deal with Roma, meaning that he will spend his peak years in the Italian capital.
There is good news for the 28-year-old, though. New coach Jose Mourinho is something of an expert at repairing damaged careers and would love to make Dybala his latest footballing resurrection.
Do not be surprised if in the coming months the forward makes a stunning recovery, benefiting as the following stars did from the Special One's unique touch.
Wesley Sneijder
The Dutchman was one of Mourinho's greatest coaching success stories. As a youngster he shined at Ajax, earning a €27 million move to Real Madrid at the age of 23.
But his time at the Santiago Bernabeu proved a huge disappointment, and few were sad to see him go when in 2009 Inter swooped to bring him to Italy for a fee reportedly worth just over half what Madrid had paid out just two years before.
Under Mourinho Sneijder quickly recovered that form that had made him stand out at Ajax and became the coach's midfield general, setting up and scoring goals from deep with ease and elegance.
Inter won a historic treble in his first season at San Siro, with the player himself assisting Diego Milito for the first of his Champions League final brace to take down Bayern Munich.
The Madrid reject went on to reach the World Cup final that same summer and was desperately unlucky not to be named Ballon d'Or winner after a spectacular season.
Chris Smalling
Few at Old Trafford wept for Smalling when, in 2019, the defender was bundled out on loan to Roma in order to make way for the next wave of expensive recruits.
Smalling did not let the experience get to him, though, and instead responded by adapting well to his new surroundings – and he has only got better since reuniting with former United boss Mourinho in the Eternal City.
The 2021-22 season was his third in Roma colors and of the best yet, capped by a victory in the UEFA Conference League to seal the club its first silverware since 2008.
Thiago Motta
The Brazil-born former Italy international met up again with his old mentor when his Spezia team met Roma, and he could not hide his lingering admiration.
Back in 2009, the ex-Barca midfielder was just starting to get his career back on track at Genoa after a disastrous year at Atletico Madrid following the end of his time at Camp Nou.
Inter took a chance on him and team-mate, Diego Milito, bringing them across Serie A; and the rest, as they say, is history. Both men shined during the treble campaign, with Motta forming a deadly partnership alongside Esteban Cambiasso which helped make the Inter defense almost impregnable.
Tammy Abraham
Abraham was shunted out of Chelsea in the summer of 2021 to make room for the returning Romelu Lukaku and quickly went about demonstrating the folly of that decision.
The striker is another player who has worked with Mourinho at multiple clubs and thrived throughout his debut campaign with Roma under the Portuguese's stewardship, smashing 27 goals in 53 games in all competitions.
Chelsea has already been linked with an approach to bring back their star, but for now, at least it appears he is more than happy to continue with Mourinho and the Italians.
Cesc Fabregas
On the surface, Fabregas and Mourinho appear unlikely partners in crime.
On the one side, the cultured La Masia graduate schooled in the flowing football of Pep and Wenger; on the other, football's Prince of Darkness, obsessed with winning no matter the cost. But again all odds the pair thrived together at Chelsea, with Fabregas putting back on track a career that had threatened to stagnate.
"Mourinho was the one who inspired me the most to leave Barcelona," Fabregas told Tot Costa in a 2020 interview.
"He told me that we had our spats on the pitch when he was at Chelsea and I was at Arsenal and then when he was coaching Real Madrid and I was at Barcelona, but that for him it all ended there, and he told me about his project.