Pochettino sacking: what went wrong? and who is likely to replace him?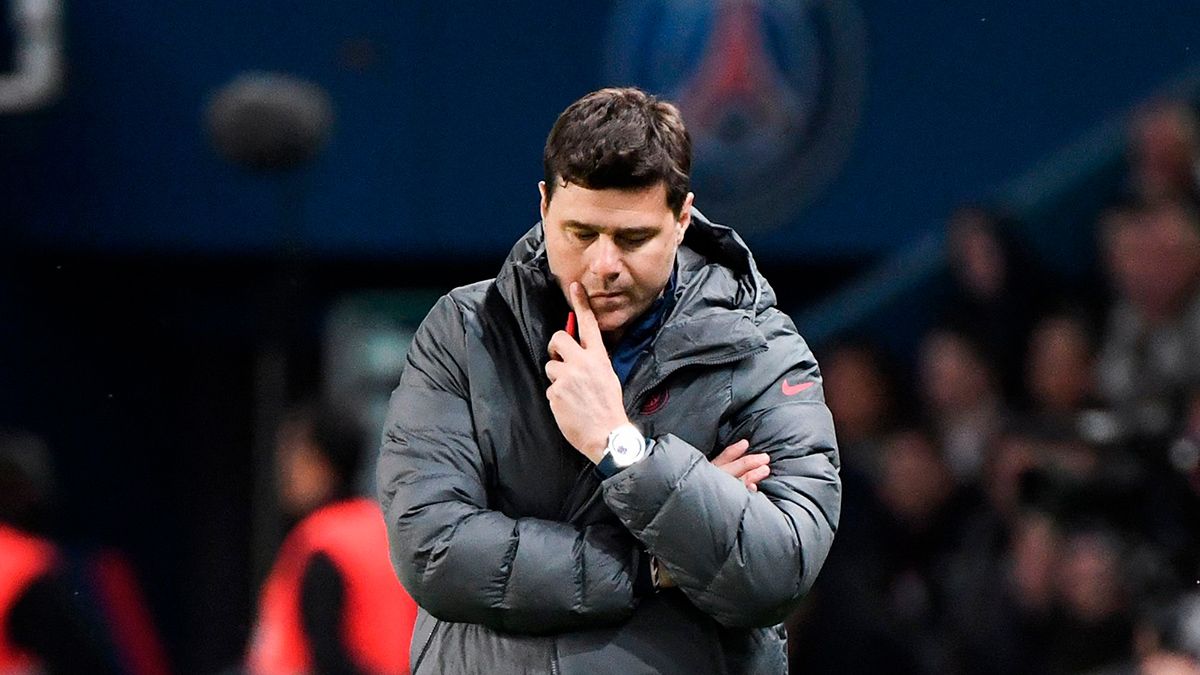 Mauricio Pochettino is a great manager, but to succeed at Paris, one has to be a capable communicator, which the Argentine lacked

 Pochettino, like previous PSG managers, particularly Unai Emery and Thomas Tuchel, did struggle in this environment

At Paris Saint Germany, It's not just about winning but also about winning with style, which he lacked at the Parc des Princes
Mauricio Pochettino was reportedly sacked at PSG, buty why? what went wrong? and who will replace him?. His second spell as manager of Paris Saint-Germain has ended eighteen months after his arrival 
According to ESPN, he was fired just a few weeks after winning the Ligue 1 title.
The reunion never worked out, and his tenure will always be tinged with the agony of "what could have been. What is the next step for everyone involved?
What went wrong with Pochettino at PSG?
To be successful in Paris, you must be a great manager, which Pochettino is, but you must also be a competent communicator, which he is not.
Your team must also perform well. It's not just about winning but also about winning with style, which he lacked at the Parc des Princes.
Above and beyond all of the on-field concerns, you must also be adept at dealing with all of the club politics, which is presumably where he fell short.
With Qatar's Emir, Sheikh Tamim bin Hamad Al Thani, as the owner and Nasser al-Khelaifi as an unavailable club president, many decision-makers act as interrupting forces.
There are many people to please and many expectations to meet. With that comes the natural pressure of being a big club, and the dressing room can sometimes feel like a nest of vipers.
Pochettino, like previous PSG managers (particularly Unai Emery and Thomas Tuchel), did struggle in this environment. He also had a strained relationship with ex-sporting director Leonardo.
Their relationship at the club needed to be rock solid, but the emir, not Leonardo, handpicked Pochettino, and the two never clicked.
They were Argentine and Brazilian with very different perspectives on football.
One of the main reasons for the conflict is that Pochettino never felt fully in control of his dressing room. It is challenging to manage any team if you lack authority, especially in the PSG dressing room.
Nonetheless, Pochettino's demise was also due to lacklustre performance on the field. PSG won Ligue 1, but the statistics weren't as persuasive as they could have been: 86 points, 90 goals scored, and 36 goals conceded.
They scored 91 points in 2019, 93 points in 2018, 87 points in 2017, 96 points in 2016, 83 points in 2015 and 2013, and 89 points in 2014. They scored more goals and conceded fewer in many of those seasons.
They also occasionally played attractive football with a pretty apparent tactical direction.
With the embarrassing loss at the Bernabeu against Real Madrid in the Champions League round of 16 and the manager's total lack of emotion in the face of adversity that night severely undermining Pochettino's standing at the club.
Being smashed out of the Coupe de France, a tournament PSG had won five years in a row, by Nice in the last 16 at the Parc des Princes was also disappointing, as was the loss to Lille in the Trophee des Champions, the French Super Cup.
There was also the dreadful away record. Last season, PSG failed to win against any of the top nine teams in Ligue 1, losing to Monaco, Stade Rennais, Nantes, and Nice whilst also drawing at Marseille, Lyon, Strasbourg. and Lens.
With star players like Lionel Messi, Mbappe and Neymar on the team, that simply isn't good enough.
 Who is likely to replace Pochettino at PSG?
Following the conclusion of the Mbappe saga, which resulted in the France star signing a new contract, the drama surrounding who will succeed Pochettino in the dugout might very well keep PSG fans and followers entertained.
There are currently two candidates: Christophe Galtier and Zinedine Zidane. Zidane is the emir of Qatar's dream hire but according to Football Espana he rejected the job. The former France and Real Madrid player checks every box and he would be the best candidate for the job.
However, he has yet to agree to join the club. He has his sights set on the France job, which could become available after the World Cup in December, and he is well aware that the task in Paris is difficult, as managers frequently disappoint.
Galtier, 55, won the French championship with Lille in 2021 and is close to the new PSG sporting director, Luis Campos.
As per reports, he is also desperate for the job and has already spoken with Campos about taking over.
Despite a slightly disastrous season at Nice, where he finished fifth on goal difference and dropped from the Europa League to the Europa Conference League, he remains one of the best French managers in the game.