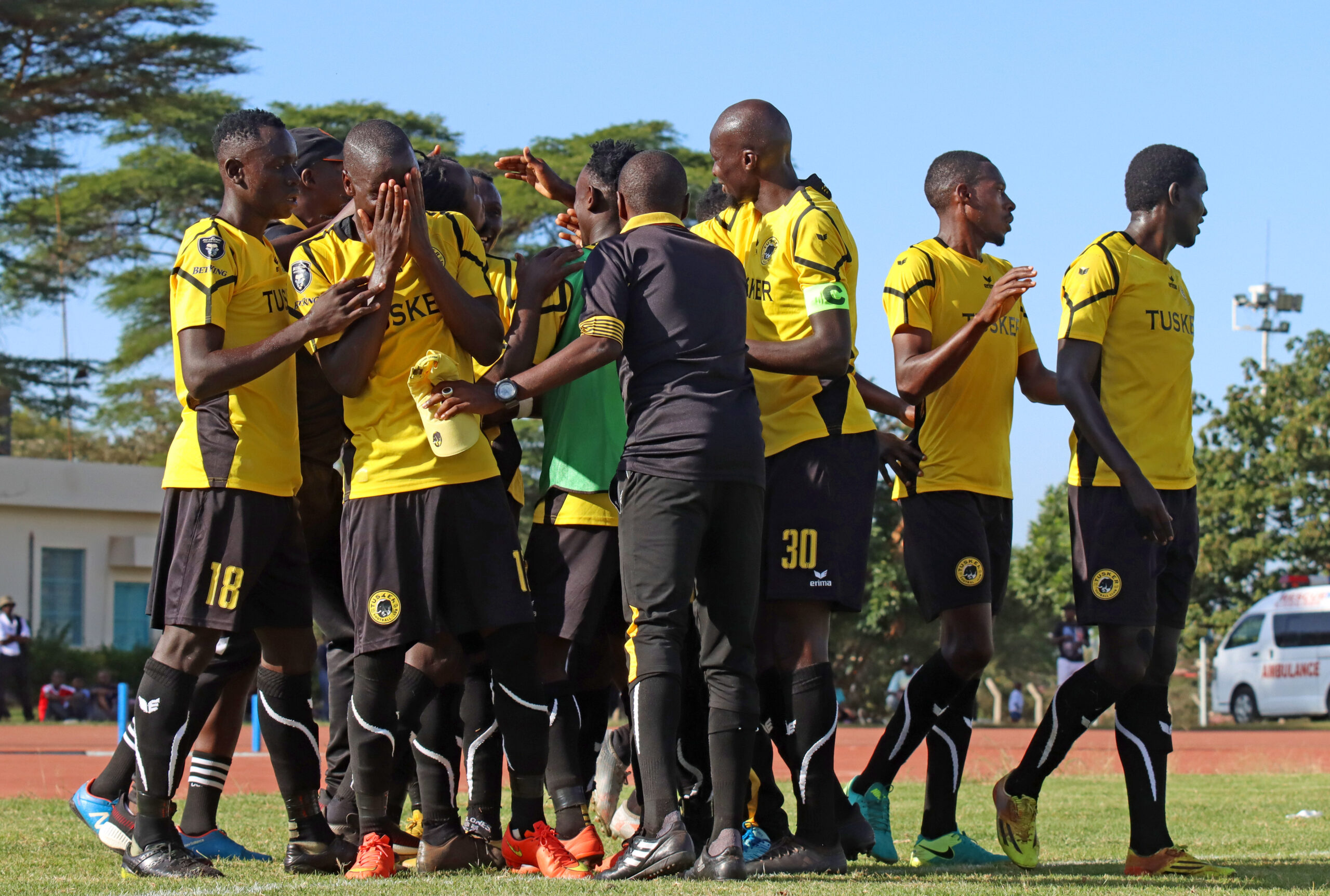 Tusker FC come into the match top of the table
They just need a win to defend their Premier League title
Homeboyz are set for three free points after Sharks failed to travel to Kakamega
All eyes will be on Tusker FC on Sunday when the FKF Premier League season comes to an end with the battle for the title now reduced to a two-team duel.
Kakamega Homeboyz are assured of three free points for a second consecutive weekend with Kariobangi Sharks not travelling to Kakamega for the match citing financial constraints. Last weekend, they got three other points after FC Talanta failed to honour their match in Nairobi due to a players' strike.
And now, Tusker will only need to win in Ruaraka to assure themselves of a 13th Premier League crown. With a four-goal difference between the two sides now reduced to two with the expected 2-0 win Homeboyz will be given, a simple win is enough for Robert Matano's brewers.
The brewers are hoping for a good day in office, with skipper Humphrey Mieno rallying the team to step up and give their best on the final match of the season.
"It is going to be a tough match against Posta Rangers but it is a must win game. We are ready and everyone is prepared and even you can see it in training that everyone is focused and looking forward to a good match," Mieno said.
He added; We have been in this situation before and we need to come in without pressure. It will be hard if we put pressure on ourselves. We just need to give our best and hope it will be enough for the day. If we put pressure on ourselves it will be hard to perform,"
"We have to be calm and relax, remain focused because we know what we want from this match and what the team wants," he added.
His sentiments are echied by goalkeeper Patrick Matasi who said the team will approach the season finale against Posta with a calm mind and cool heads.
"It is now on us when we step on the pitch on Sunday. We need to take all that we have worked on and planned through the week and we will sail ourselves to three points. We just need to focus and work hard. We should be positive and push for 90 minutes to get the three points and a clean sheet will be a plus for me," Matasi said.
He adds; "We have to approach the game without pressure. It is 90 minutes of work. We have worked for the last seven months to eat this cow and now it is just the rail remaining. We cannot go back and we have to finish the job. We need to stay cool, calm and focused on our game and the three points."
Posta Rangers have won the last two matches against Tusker FC with identical 1-0 scorelines, but Sunday afternoon's duel promises to be a different result for the brewers.
Tusker comes into the assignment with a healthy 20-match unbeaten run, with the last defeat being all the way back in January against City Stars.
Overall in the last 18 matches between these two sides, Tusker has the slight head to head record, having won seven times, lost five while six ended in draws. At home, Tusker has won three, drawn three and lost twice.
In last season's first leg, Tusker earned the joint biggest victory over the mailmen, thrashing them 4-1. The two sides also shared this similar result in 2010. It was the third time Tusker was scoring four past Posta, having also beaten them 4-2 in 2012.