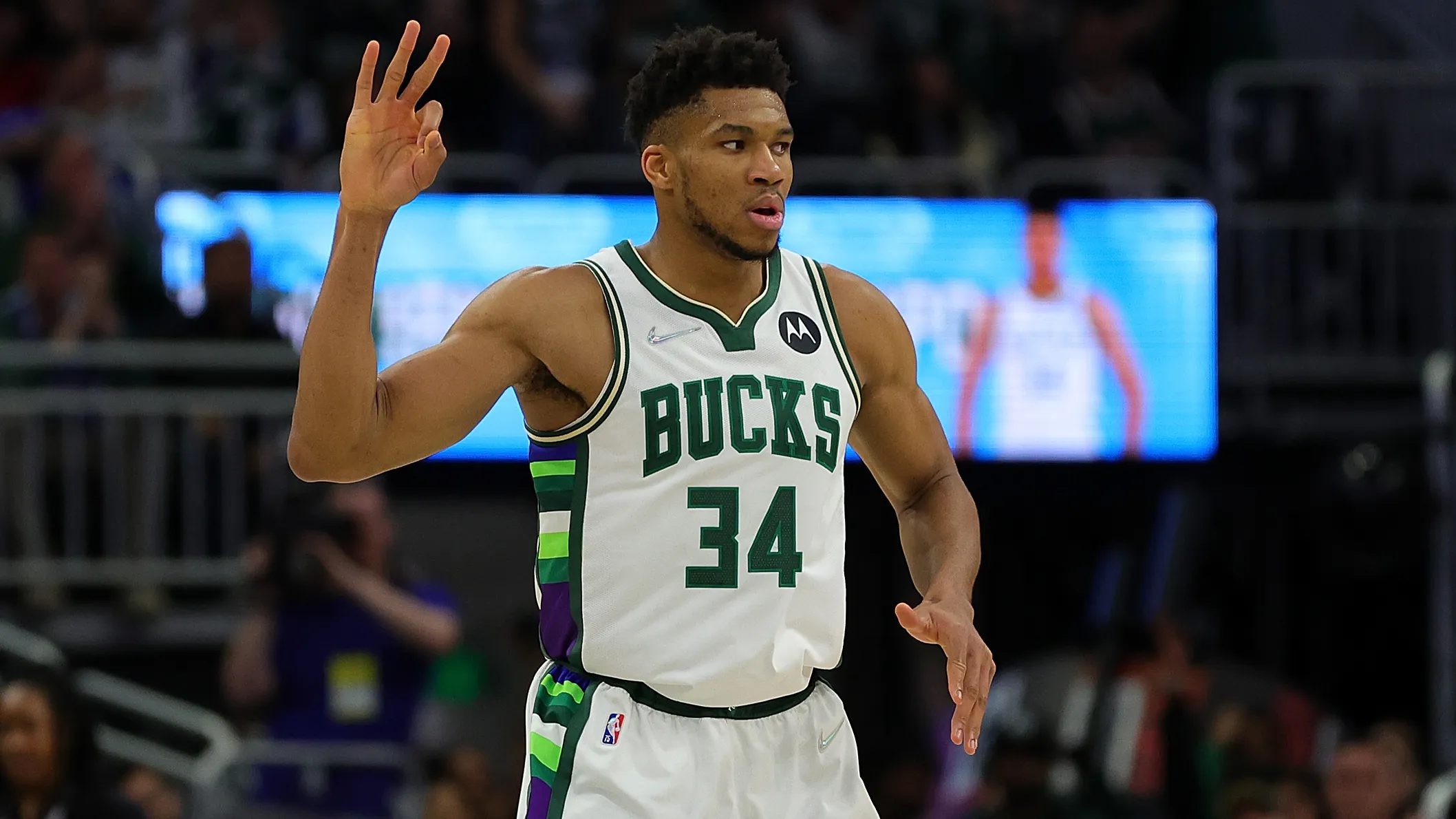 It's not possible to argue that Giannis Antetokounmpo should be anywhere other than first on this list

In a playoff series, he became the first NBA player to have at least 200 points, 100 rebounds, and 50 assists

Nikola Jokic has demonstrated why he was named league MVP, and the series as a whole, the now-two-time MVP averaged 31-13
As the best NBA players continue to take the court in the playoffs, hoping to guide their teams to victory, we are reminded that basketball is a momentary game.
Players who were considered among the best just a year ago are no longer on the radar. Russell Westbrook of the Los Angeles Lakers is an example.
We've seen the drop of longtime star players like James Harden, who was ranked fifth entering this season, and the rise of longtime All-Stars like Jimmy Butler, who was ranked 19th in last year October.
Harden, Damian Lillard and Anthony Davis are the three significant preseason omissions from our list. 
Meanwhile, young players like Minnesota Timberwolves Anthony Edwards are making a name for themselves.
1. Giannis Antetokounmpo
We believe Antetokounmpo has established himself as the best player in the NBA.
The NBA star Giannis Antetokounmpo was voted firts-team all- NBA alongside Nikola Jokic last month.
Even after his dominant playoff run last season, basketball fans agreed that Kevin Durant was the best player in the league.
It was difficult to argue after he nearly single-handedly defeated the Bucks in a 7-game series without his fellow-stars James Harden and Kyrie Irving. Similarly, the narrative has totally shifted after this postseason.
It's impossible to argue that Giannis should be anywhere other than first on this list.
He became the first NBA player to have at least 200 points, 100 rebounds, and 50 assists in a playoff series.
2. Kevin Durant
Kevin Durant was rightfully chastised for his playing ability against the Boston Celtics. When you're a player of his calibre, you're held to a different standard than every player.
When you consider that the Brooklyn Nets were crushed with the availability of both Durant and Kyrie Irving for all four games, that playoff series may end up being the worst playoff results of his career. 
We will not let a four-game stretch overshadow what Kevin Durant accomplished this season.
Despite the Nets' drama this season, Durant still had them a half-game out of first place while leading the league by scoring at 27.9 PPG before his MCL injury.
Despite Kyrie Irving missing most of the season and James Harden performing poorly. KD was undoubtedly leading the MVP race, so let's not judge his season solely on that playoff series.
3. LeBron James
LeBron James joined the NBA in 2003. By the end of the 2004-2005 season, he was firmly in the top five players in the NBA conversation. He hasn't left since, as demonstrated by his 18 consecutive years of All-NBA and All-Star appearances.
Critics will look at this past season through a cynical lens, pointing out that his Lakers side missed the playoffs for the second time in four seasons, but the truth is that few were better than him when he was on the floor.
For the season, his 30.3 PPG average trailed only Joel Embiid, and it was his highest-ranked average in 15 years.
James is still anticipated to compete and be dominant at the age of 37 is impressive, but the hopes for teams with the King on them remain championship or bust, even as he enters his 20th season.
It remains to be seen whether he can still translate his talent into the most remarkable team success in the nighttime of his career. But According to Forbes, he officially became the first active NBA player to be a billionare thanks to his great talent.
4. Steph Curry
Steph Curry, the most excellent shooter in history, proves that he is one of the best players in NBA history.
This offseason, Curry has been a soothing and reliable existence for the Warriors, playing the lead role after what seemed to be a bottom season this year.
Shooting career-lows from the field (43.7 per cent) and 3-point range (38 per cent). Top five players discussion, as the main wheel in a well-oiled Warriors machine that shows no signs of slowing down
5. Nikola Jokic
The biggest knock on Nikola Jokic right now is his lack of postseason success as an MVP winner.
He has missed the last two postseason games due to injuries to his co-star, Jamal Murray, and this year's playoffs due to Michael Porter Jr. Aside from that, and you can't argue with what he does on the court.
In his lone playoff series this year, we saw that he genuinely couldn't do any more. He finished the season with 30 points, 19 rebounds, and eight assists in 32 minutes on the road.
He demonstrated why he was named league MVP. In the series as a whole, the now-two-time MVP averaged 31-13-6.