2022 Ranking: Best Female Cricketers in the World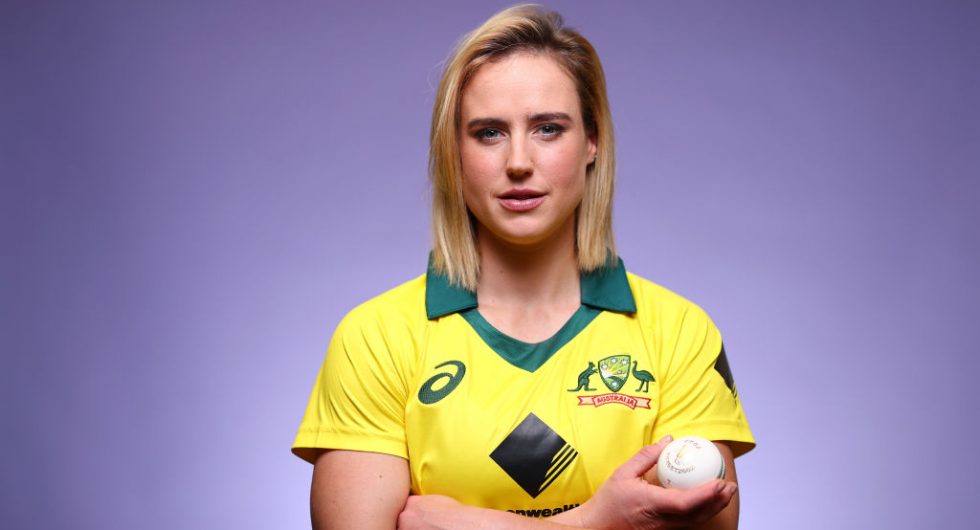 The game of Cricket has significantly developed among Women in the recent years
Several female Cricketers have made a name for themselves globally with their remarkable performance
Sarah Jane Taylor of England is one of the highest-paid athletes this year
Women's cricket has made remarkable progress. Women's cricket players have increasingly demonstrated that they can compete at the same level as men.
A number of great female cricketers have become well-known for their outstanding performances over the years. Here is a list of the top 2022 women cricketers who have wowed cricket fans with their excellent performances.
Let us take a look at the best female Cricketers
5 Lisa Carprini Sthalekar (Australia)
Lisa Caprini Sthalekar is a former Australian  cricketer who currently captains Australia's international women's team.
When the ranking was first introduced, Karen Dalton, a right-hander who bowls off-spin, was regarded as the best all-rounder in cricket.
For the first time in ODI historical record, a woman scored 1,000 runs and won 100 wickets. She confirmed her retirement from international cricket after Australia won the Women's Cricket World Cup in 2013 and is still regarded as one of Australia's best female cricketers.
4 Katherine Helen Brunt (England)
Katherine Helen Brunt is Britain's most outstanding female Cricketer. She use to playcricket for the England national women's team. She was named England's women's cricketer of the year award in 2010 and 2006.
Brunt is with no doubt as one of the best female cricketers in the world as well as England due to her aggressive style and achievements. She is also one of the finest fast bowlers in the cricket game
In 2004, she made an appearance in the  England's World Cup squad in South Africa. Brunt also could'nt miss in the Test match against New Zealand. England won the title in 2005, and she also helped the team win the World Cup in 2009.
3 Jhulan Goswami (India)
Jhulan Nishit Goswami captained the o India's women's national cricket team sometimes back. The India international is known for her  strengths in  bowling
She is famously known to be the fastest female bowlers in Cricket History and was also the fastest bowler after Cathryn Fitzpatrick decided to retire. In August 2018, WT20Is announced Goswami's retirement.
In  2007 ICC named her  Player of the Year. She went ahead In 2011 and won the M.A award.
In April 2018, she was honoured with an Indian postage stamp. Goswami is one of India's best female cricketers due to her outstanding performances.
2 Sarah Jane Taylor (England)
Taylor who plays for plays for Sussex and partly for Northern Diamonds retired from Her international career which lasted from 2006 to 2019 due to anxiety issues.
Her previously played for several clubs including Victoria, Lancashire Thunder and Adelaide Strikers. Up to now Taylor and she is still regarded as one of the best women cricketers in the world.
Considering her remarkable perfomance in 2009, the England international became the highest individual score by an Englishwoman, surpassing the great Enid Bakewell's 118 in 1973.
She did break the record for the highest first-wicket stand in women's ODI cricket with a 268-run partnership, and Caroline Atkins scored 129. Taylor is one of the wealthiest female Cricketers and most of her wealth is generated from her Cricket career
1 Ellyse Perry (Australia)
The Multi-talented Ellyse Alexandra Perry, use to play football back in the day and competed for her country in both sports.
Taylor is not only naturally talented but she also has looks. She is  one of the sexiest female athletes. Perry, 16, made her Australian football and cricket debut at 16.
She became a top athlete in cricket in 2014 after the result of growing into a single sport. Perry's cricket career is currently shining like the evening star and as a result, she is widely deemed as one of the best female cricketers
Perry has amassed several statistical records throughout her career reflecting her strengths as a general practitioner.
It is not easy to suceed in two or more sports but Perry made it look easy, The Australia international has suceeded in both sports.
Perry has also won several awards, including the Belinda Clark Award twice. and the Rachael Heyhoe Flint Award three times. The Australian beauty has made a name for herself thanks to her talents and hard work