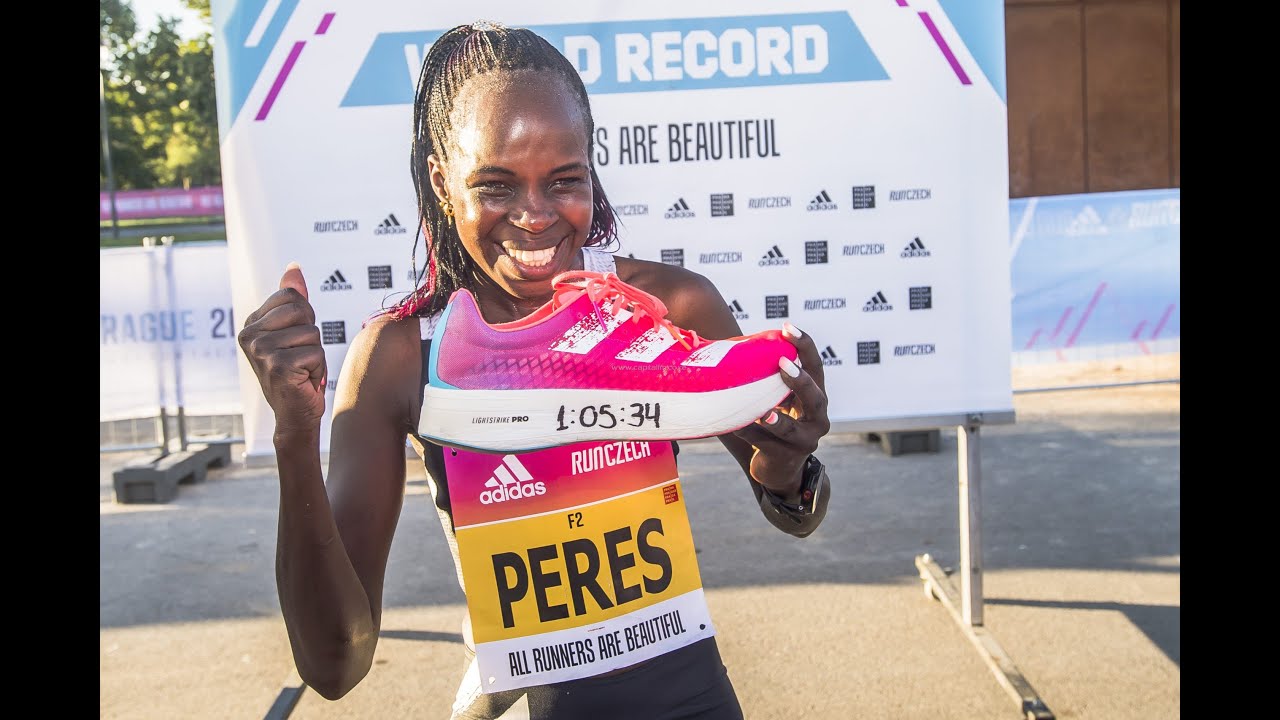 In 1993, nothing much hit the minds of her parents that they bore an Olympian who would conquer the world half marathon stage. This is the riveting story of Peres Jepchirchir biography.
She is a world marathon queen, but her stature and demeanour don't indicate so. Deep down, she is humble and as meek as you would imagine.
None of her stellar international victories makes her change her personality though she is happy that she is now an Olympic legend, thanks to her feet.
Peres Jepchirchir Biography
On September 23, 1993, the world welcomed Jepchirchir in Turbo, Uasin Gishu County.
She is one of the 24 siblings. She tells 'Peres Got Pace" feature by KTN that her father had three wives and her mother was the second wife.
She died when she was still young forcing her to move in with her uncle Joseph Burno and her Aunt Florence Burno. They became her new family in Kamagut and life was good with parental love and care from her aunt.
When Did Peres Jepchirchir Start Running?
Jepchirchir draws her success to a childhood passion of running. She covered five kilometres daily running to school ever since she was in lower primary.
This nurtured her athletics skills and before long, she amazed the world as a long-distance runner worth her mettle.
Jacob Barno, Jepchirchir's cousin says that they discovered she had a talent in athletics back in primary school. They embarked on nurturing it as early as when she was in Standard Five.
She joined AIC Kosirai Girls High School but her education came to an end abruptly due to financial challenges. It was a big blow dropping out of school at Form Three.
Jepchirchir resorted to athletics training and this was the beginning of the impeccable Peres Jepchirchir biography.
Her uncle and aunt describe her as humble and understanding. Best of all, a woman who knew what she wanted and worked for it despite her many problems when growing up.
How Did Love Shape Peres Jepchirchir Biography in Athletics?
Interestingly, love had a lot to do with getting Jepchirchir started on the tracks.  She had just met her husband Davis Ng'eno – a young man with a big vision but broke.
Ng'eno first spotted Jepchirchir in training and he fell in love but financial challenges threatened their union.
She never lost hope, so did Ng'eno. He encouraged and supported her all through until 2013 when lady luck struck.
Jepchirchir flew to South Africa with immense difficulty but she had a strong will to travel abroad for the first time.
Her agent on the other side ghosted her just before she left Kenya.
"Their phone went just after purchasing a ticket but I went to the airport and decided to call another person," she recalls.
The Cardiff IAAF World Half Marathon Championship left for Oliver Tambo International Airport not knowing where she would live in South Africa.
Fortunately, her connection in Kenya gave her a number to dial upon arrival to South Africa which she did.
Jepchirchir participated in three marathons and won two of them.
In 2014, she got more eyeballs during the Kenya Cross Country Championship where she came second.
What is Peres Jepchirchir Success in World Half Marathon?
At the 2017 Ras Al Khaimah Half Marathon in UAE Jepchirchir established a new personal best time of 66:39 minutes.
She was selected to represent Kenya at the 2016 IAAF World Half Marathon Championships as a result of her outstanding performance. This was the final nail into Peres Jepchirchir biography success.
The race in Cardiff set her up against fellow Kenyan athletes Mary Wacera and Limo. In the final stretch of the race, she beat Limo and emerged the world champion.
Jepchirchir also set a new record clocking 67:31 minutes.
Her time of 67:21 minutes set a course record at the Yangzhou Jianzhen International Half Marathon in April 2017 upped her glory in half marathon.
Jepchirchir later posted two new records at the RAK Half Marathon. She did 65:06 minutes and 61:40 minutes for the second record.
In the Tokyo 2020 Olympic games, Jepchirchir flew back home with a gold medal after clocking 2:27:20. She also won the 2021 New York City Marathon by crashing her Olympics record.
She did 2:22:39. It went down in history that she was the first Kenyan to win an Olympic medal and the acclaimed New York City Marathon the same year.