Football
Hugo LLoris in new talks over contract extension at Tottenham.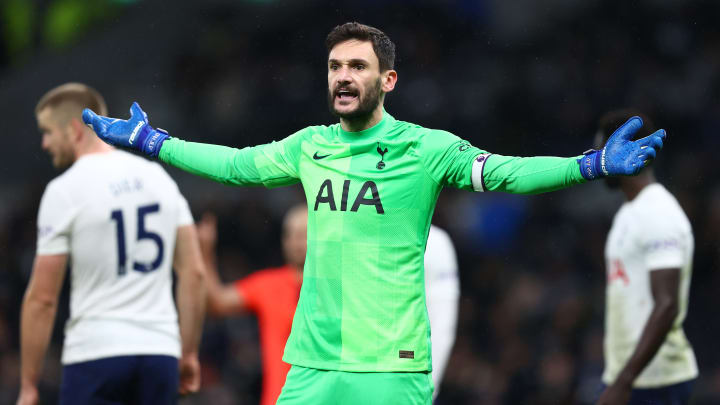 Tottenham Hotspurs are optimistic about tying down goalkeeper Hugo Lloris to a new contract very soon by the end of the season.
Lloris is approaching his 35th birthday and his current deal runs out at the end of the season, and as a result, Spurs have been considering their long-term future in goal for their number one.
Pierluigi Gollini was signed on loan in the summer with a view to eventually replacing Lloris – something which looks less and less likely to happen with each passing outing – while new boss Antonio Conte has also been tipped to move for Everton's Jordan Pickford in the summer, should Lloris fail to agree on a new deal at Tottenham Hotspur.
There's an obvious awareness that Lloris' time at the top of the game is limited, but according to UK based media house The Athletic, neither Spurs nor Lloris believes he should be dropping down a level just yet.
On-and-off talks have been held over the past few months to gauge both sides' interest in an extension and it has become clear that both want the same thing, so negotiations are expected to intensify over the coming weeks.
No informal agreement has been reached yet, but Spurs are not expected to face too much difficulty in convincing the goalkeeper to sign on.
Lloris' willingness to sign on is a testament to the work done by new boss Antonio Conte. The Frenchman was open to a move away last summer and considered a switch to Roma, having grown concerned that Spurs had grown too reliant on both him and striker Harry Kane, but the France international has now turned back after Antonio Conte's appointment.
However, things have changed now and Lloris is happy to remain at Spurs on what will likely be another short-term deal, with Spurs well aware that the stopper brings no resale value at this point in his career.
As far as Lloris is concerned, he plans to play for his hometown of Nice before he hangs his gloves up, but he believes that he still has a good few years left in the tank and isn't thinking of such a switch just yet.
Tottenham sits fifth in the Premier League table with 25 points, 10 points behind leaders Manchester City and eight points behind third-placed Chelsea after 15 matches and hopes of a top-four finish is surely building up in the dugouts for the North London side.