Will Firat's two-month experiment start well in Morocco?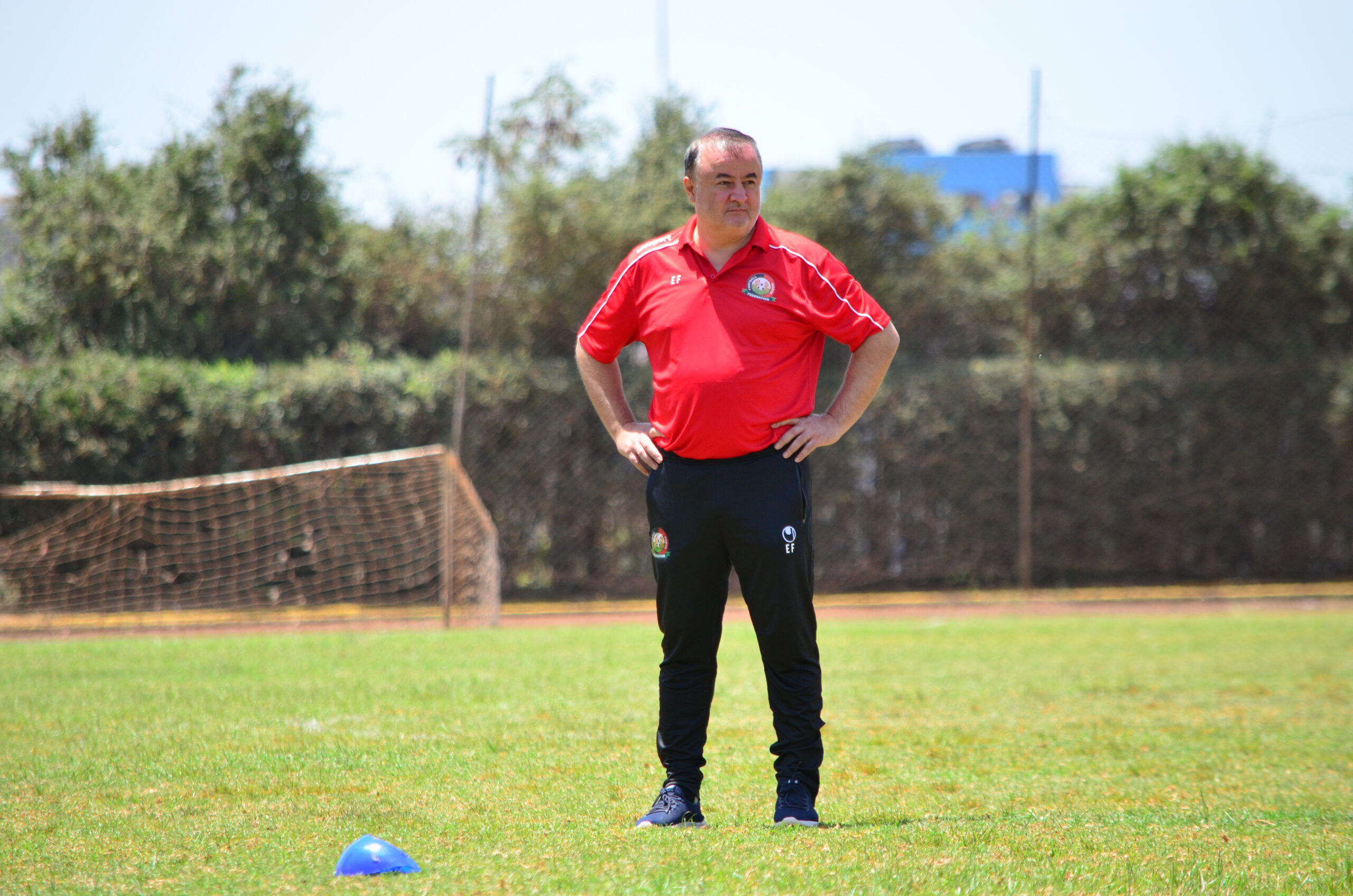 Football Kenya Federation announced Turkish coach Engin Firat as the new Harambee Stars head coach, taking charge on a short term basis; a first ever such kind of an appointment for the national team.
It was taken as a small stop-gap measure after Jacob 'Ghost' Mulee parted ways with the team after two matches in the qualification for the 2022 FIFA World Cup. This was hugely hinged on past experiences that the current administration has had with foreign coaches.
The Federation is still paying up for what was termed as an unlawful dismissal of former coach Adel Amrouche as well as Bobby Williamson while the sacking of Frenchman Sebastian Migne in 2019 also didn't come cheap.
With the financial situation at the Federation, then they decided to take up the Turk on a two-month deal, only taking charge of the next four World Cup qualifiers before they decide whether they will take up a longer collaboration.
The next four games will be more or less an opportunity to see whether the tactician aligns with their needs and requirements.
FIrat will be taking charge of his first match as the Harambee Stars head coach on Thursday when Kenya plays Mali in their third qualifying match of the Qatar 2022 FIFA World Cup in Agadir, Morocco.
It will be a litmus test for the coach especially with FKF boss Nick Mwendwa having earlier stated the desire to qualify for the 2022 FIFA World Cup as one of his ambitions as Federation boss.
The Turkish coach when unveiled equally said that he was coming in to help Kenya in the final qualifying round and he was confident that Stars can achieve the target.
Firat has had a week to train the team and only a few sessions with the full squad with most of the foreign-based players only joining up with the team in Morocco. But even then, the coach remains upbeat.
"I am not going there to lose. I am going there to have a result. Maybe we have less quality than Mali but on the field we have to show that we are a better team. The main thing is that we show character and desire and fight till the last second,"
"We need to have a good tactical strategy and everyone has to give their all to execute this so that we get a result," said the tactician.
Back to back draws against neighbours Rwanda and Uganda have left Kenya at second spit but victories against Mali in the back to back ties will put Kenya's campaign back on track.
Firat says he is optimistic that despite having only few days of training with the team, he can entrench his philosophy and make them ready to take on the Malians.
With only a few training session, the coach has said his decision to pick some experienced players from Kenya's 2019 Africa Cup of Nations squad is aimed at adding steel to the team as they go for a result against the Malians.
Among those he recalled into the squad include midfielder Athuman Gonzalez who plies his trade in the Spanish Segunda B as well as defenders David Owino (Nkana, Zambia) and Abud Omar (AE Larisa, Greece).
"I have a balance of youth and experience in the team because I have to think of the future and also the present. For this match, we need players with experience because we need a result. That is the reason I decided to call in players who have been here before and who know how to play these kinds of matches," the coach added.
But, will the chop and change work in his favour?
In two previous occasions, FKF has swapped national team coaches the qualification campaigns have ended up in tatters. When they took office in 2016, they made away with Williamson, hiring Stanley Okumbi as the new national team coach.
This was in the middle of the qualification for the 2017 Africa Cup of Nations and despite Kenya standing a good chance to qualify before Okumbi took charge, back to back losses against Guinea Bissau ended the dream of progressing to the tournament.
In the qualifiers for next year's Cup of Nations, Mulee took charge of the team after Kimanzi had overseen the first three qualification games. Poor results against Comoros meant Kenya's campaign ended without qualification.
Will Firat's experiment work this time round?