Rio Ferdinand sends scarthing warning to Man United ahead of Liverpool game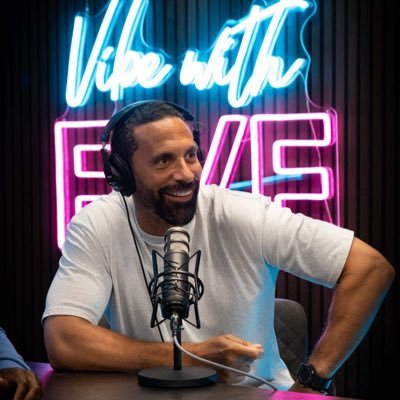 Rio Ferdinand a man remembered for his defensive exploits in Manchester United has a message for his former club that will play host to inform Liverpool on Sunday, October 24 in their nineth Premier League game this season.
Liverpool has endured a fine start to the season and Ferdinand believes that with Manchester United style of play his former club is in for a shocking result at Old Trafford in the coming weekend.
Ferdinand hailed Liverpool's aggressiveness to win the ball every time, hold and press to create more chances that have resulted to more goals for the Manchester United arch-rivals.
Manchester United sits sixth in the Premier League table against Liverpool who are second below Chelsea.
Ferdinand blasted Man United players for selfishness and laxity to find for the ball and offer defensive assistance at all times.
"Just pressing alone, if you go and you don't see your teammates behind you is the most disheartening thing you can find on the football pitch, when you are pressing you got to do it with unity."Ferdinand said referring to Manchester United.
According to the former Manchester United defender, there is a 'fear factor' growing around Liverpool.
"There's a fear factor coming back through the league now when teams are coming up against them, thinking, 'I'm playing against Salah, Mane, Firmino, they've got Jota to come in. Van Dijk's back fit'.
As Manchester United lost 4-2 to Leicester City on Saturday Liverpool were flexing their muscles at Vicarage road beating Watford 4-0 in away fixture.
Liverpool's forward this season continues to create fear among the Premier League's defenders and Rio Ferdinand says this has been made necessary by how the Reds play.
Mohamed Salah scored a sublime solo goal that overshadowed a master class for Sadio Mane's opener.
Rio Ferdinand on his Youtube Channel Vibe with Five in a Liverpool's post-match analysis said Liverpool's final third and how they coordinate should worry most of the clubs in their premier league.
"Liverpool are on fire. They're actually playing like the Liverpool team of two or three years ago when they were popping everybody. They look like they're dominant," he said.
Ferdinand praised Liverpool's style of play and how their players connected with one another on the pitch leaving no roles to certain individuals.
"There's a togetherness. They're a team of experienced people who know how to get the job done, they've got trophies behind them now. They're going to be a formidable team this year."
Having also stated that Salah was currently the best player in the world, Rio was less complimentary when discussing his former club.
Manchester United defeat to Leicester City was accused of the team's disunity and not taking a collective responsibility to win games.
"I enjoy watching Liverpool. As hard as it is to say as a Man United man, I actually turn the TV on to watch Liverpool because they are an exciting team in all the ways that they play.