Edouard Mendy's Premier League stats against his two Predecessors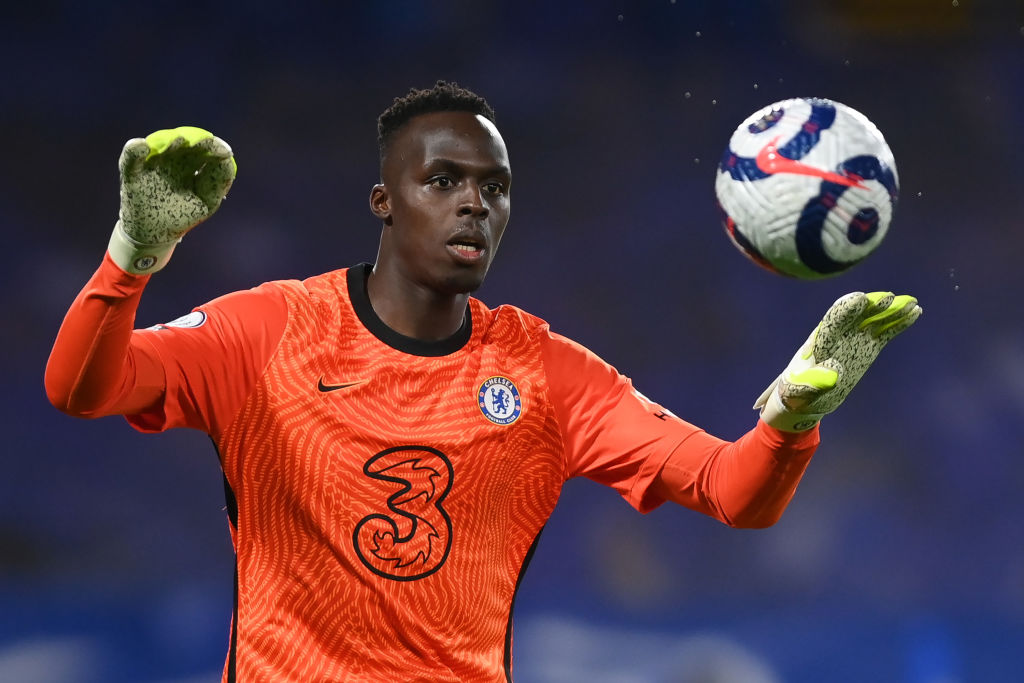 The Senegalese international continues to enjoy himself in the goal post, fulfilling a purpose he was signed to do with much respect donning the blue shirt and absolutely doing that beyond doubt.
Mendy's previous fabulous saves have established him as one of the world's best goalkeepers in the world. In the weekend's Chelsea game against Brentford where Mendy pulled magic, his fellow teammates questioned why the goalkeeper failed a nomination to the Ballon d'Or.
In just a moment of his memorable year, The Chelsea goalkeeper came out for his team's rescue in several times.
Antonio Rudiger was among the players taking to social media posing a question;  Someone explain why he's not nominated for the Ballon d'Or  What a performance… EDOUARD MENDY, He asked.
This question on his account also sparked a mixed discussion where some of his followers alleged that Mendy had still a long way to go to deserve this nomination retaining the fact that Mendy was a top-class goalkeeper for his generation.
Football fans will never be limited, and such a discussion will go on and on, but it is fair to give credit where it is due, Mendy performance off-late deserves a standing ovation.
In the post-match briefing, Chelsea manager Thomas Tuchel weighed in his comments on the Ballon d'Or 30-man shortlist that does include all Chelsea's stars who had been nominated such as Mason Mount, Jorginho, Cesar Azpilicueta, and N'Golo Kante – plus Italy goalkeeper Gianluigi Donnarumma saying that he hoped his goalkeeper will not be disheartened.
Tuchel stated: "I hope it does not bother him because it does not bother me too much. He's not too influenced by that."
Mendy has pulled up some incredible saves with Chelsea as well as going ahead to win the Champions League in his first season in Stamford Bridge but how does his performance compare with the other two title-winning goalkeepers so far?
Petr Cech and Thibaut Courtois not only lifted the Premier League title at Stamford Bridge but represented an excellent last line of defense and inspired confidence from both their teammates and the Chelsea supporters.
We have taken a look into their numbers to establish among these three Chelsea goalkeepers who have so far pulled a good performance for Chelsea.
Petr Cech
Starts: 332
Appearances: 332
Wins: 219
Draws: 66
Losses: 47
Win rate: 64.2%
Loss rate: 14.2%
Clean sheets: 166
Goals conceded: 242
Minutes per goals conceded: 122.8
Thibaut Courtois
Starts: 126
Appearances: 126
Wins: 77
Draws: 28
Losses: 21
Win rate: 61.1%
Loss rate: 16.6%
Clean sheets: 49
Goals conceded: 121
Minutes per goals conceded: 92.6
Edouard Mendy
Starts: 38
Appearances: 38
Wins: 22
Draws: 8
Losses: 8
Win rate: 57.9%
Loss rate: 21.1%
Clean sheets: 20
Goals conceded: 28
Minutes per goals conceded: 120.5