Gerard Pique Hurt By Sergi Roberto's Jeering At Camp Nou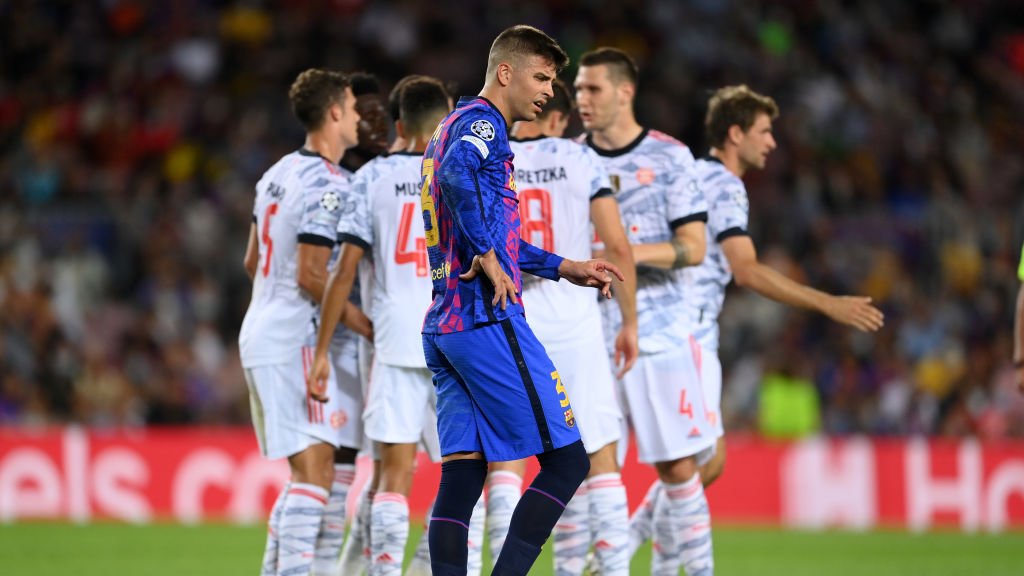 Barcelona's Gerard Pique is yet to recover from the hurt he suffered on Tuesday as spectators booed his teammate Sergi Roberto.
Roberto found himself on the wrong side of the spectators as Barcelona tackled Bayern Munich in the Champions League at Camp Nou. The game ended in a 3-0 defeat – Barcelona losing its third game at home.
Pique says nothing hurt him more than the jeering directed at the Barca player.
Trouble between Roberto and the fans started in the 59
th
minute after his substitution due to struggles in his wing-back role.
Whistling filled the air as the substitute walked to the pitch.
Pique says is it was wrong for spectators to jeer the Spaniard who was putting up a brave show outside his role as a midfielder.
Speaking to Movistar, Pique noted that Roberto's skills and his love for Barcelona are beyond comprehension.
"It hurts me a lot personally because I know this person, he's a spectacular human being and he loves this club more than anybody," Pique said.
"I'd like to remind people also that he's not a full-back… he's a central player, a midfielder. He's made a sacrifice to play this position and he's done it phenomenally many times.
"It hurts a lot but the people are free to voice their opinions but if you ask me personally, it hurts a lot."
Barcelona fans for a third time felt let down following the defeat by Bayern in their third home game.
Their performance so far is the lowest since 2004.