FIFA Secretary General Fatma Samoura in Nairobi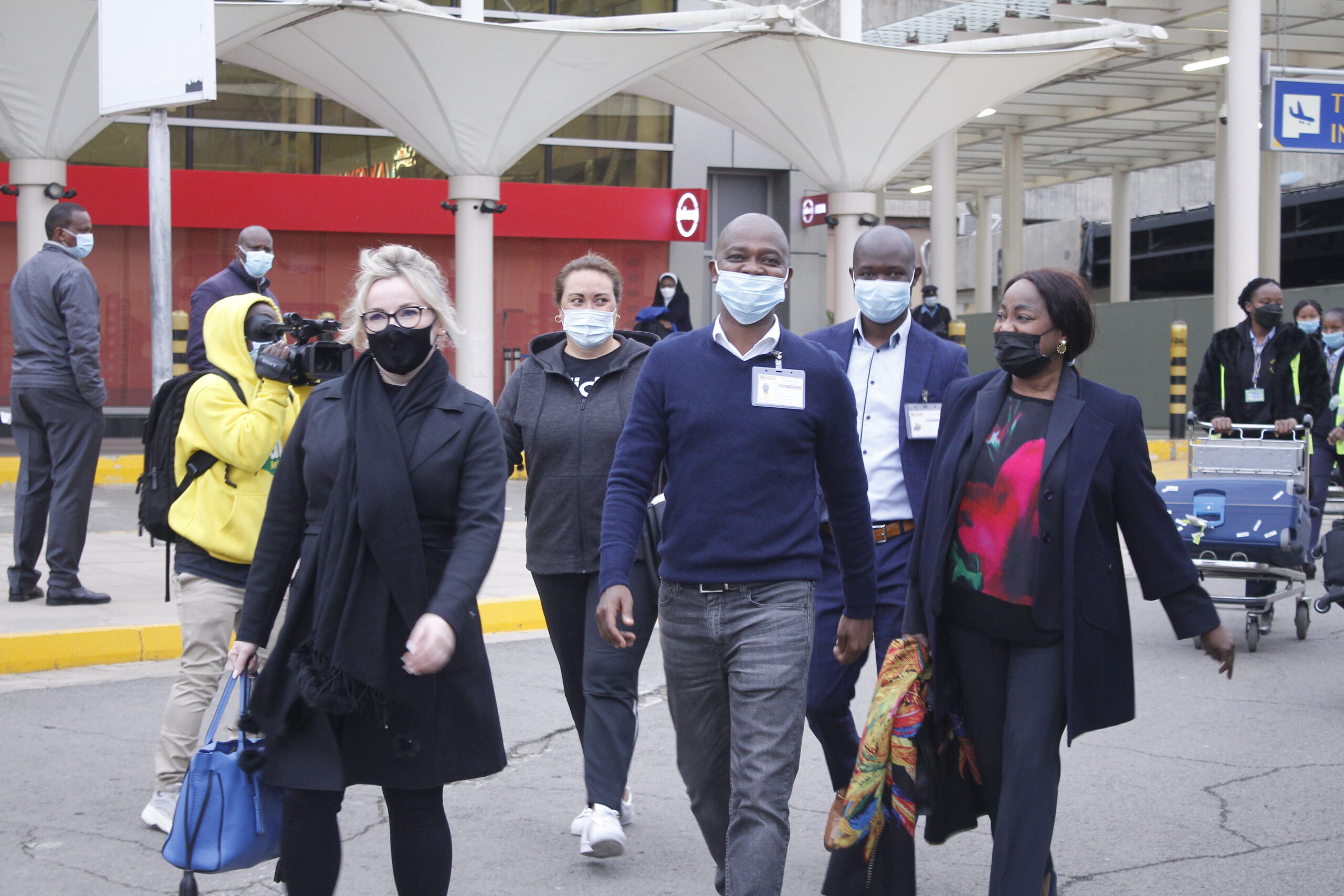 FIFA Secretary-General, Ms. Fatma Samoura arrived in Nairobi on Wednesday morning for a two-day working visit of the country, where she is also expected to grace the final of the CECAFA regional qualifiers for the inaugural edition of the CAF Women's Champions League on Thursday.
Ms Samoura arrived in Nairobi from South Africa where she attended the COSAFA finals of the same qualifiers. She is accompanied on her trip to Kenya by FIFA's Chief Women's Football Officer, Sarai Bareman.
The Secretary General was welcomed to the country by Football Kenya Federation President Nick Mwendwa and Chief Executive Officer Barry Otieno. He is expected to hold talks with the football leadership in the country as well as government officials.
"We welcome the FIFA Secretary-General to Kenya. We look forward to hosting her and engaging her about the development of the game in Kenya," FKF President, Nick Mwendwa.
"This is a big week for us in the Women's game. Our clubs are taking part in regional and continental competitions for the first time and we are pleased to share this moment with the Secretary-General," FKF Vice President, and tournament LOC Chairperson Ms Doris Petra said.
This is Samoura's first visit to Kenya, since her appointment to the position in 2016. Born in Senegal, Samoura is the first Woman and the first African to hold the position of FIFA Secretary General.