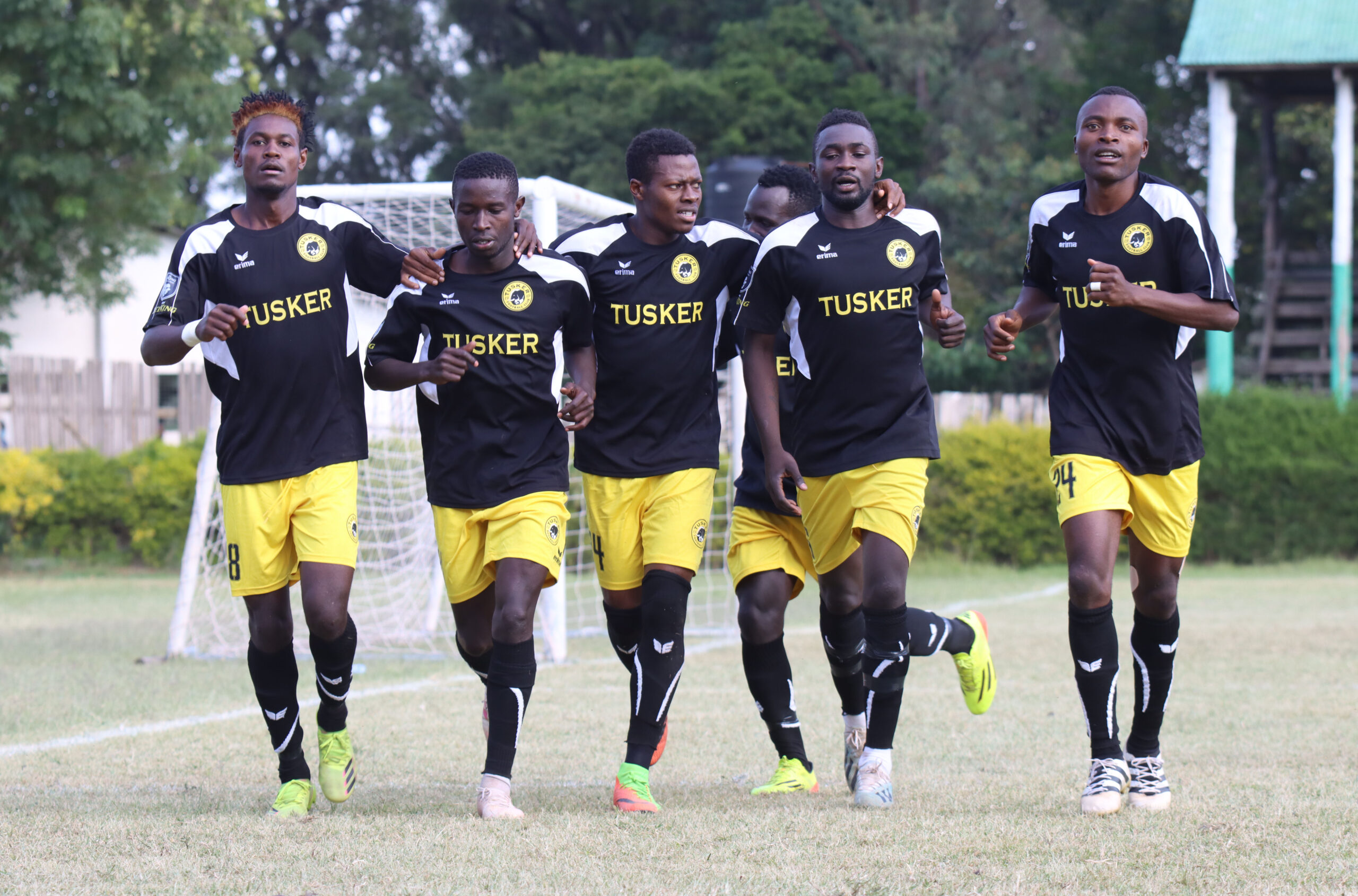 In their quest for a 12th Kenyan Premier League title and the first since 2016, league leaders Tusker FC face a crucial week in which they will face the second, third and fourth-placed team consecutively within one week.
Tusker plays defending champions Gor Mahia on Thursday, then face second-placed KCB on Sunday, before next Friday's clash against third-placed AFC Leopards who have already beaten them twice this season.
Victories in all these three matches will be crucial for the league leaders as it will pull them further away in the standings.
Coach Robert Matano has labelled the next few games as 'cruel fixtures' but has called on his charges to put in a shift and ensure they get positive results to see them retain their hold on the top spot.
"These are tough and cruel games and we have to handle the situation well. This is about mental strength and the physical condition of the players. We have to make sure that the players are fit and we don't have injuries. We also need to be very clinical and well organized in how we play. I am glad that I have players who can handle such situations very well," said the tactician.
Tusker start up their crucial week with a home duel against Gor Mahia, a side they beat 2-1 when they met in the first leg.
Eight points separate the two sides in the standings and if Tusker manages a win on Thursday, then they will pull the gap further to 11 points and all but diminish Gor's chances of defending their league title.
Skipper Hashim Sempala, who himself had a very short stint at Gor before coming back to Tusker knows it will be a tough match especially with Gor coming into the game with confidence off their Cup win on Sunday.
"They are very motivated but we are also motivated. I know Gor is a good team and it will be a good and tough game for us. But we are ready, we have prepared well and everyone in the team is looking forward to fight for maximum points. We know how important this game will be for us because a win will be very crucial in the table," said the Ugandan combative midfielder.
Overall, in terms of head to head record, Gor Mahia have the edge over Tusker as they have won 11 of their last 25 matches, losing only six. Eight of the games have ended in draws.
Gor themselves come into the game with beaming confidence and keen to win and reduce the gap between them and Tusker to a mere five points with a win at their Ruaraka stable.
Midfielder Kenneth Muguna knows just how vital a win over Tusker FC on Thursday will be for the team.
"They are a very good team and have been playing well this season. We know we will not have an easy match but for us to ensure that the gap does not grow, we have to go out and win. The Cup victory has given us motivation and the players know we need to pick a win," said Muguna.
Head coach Carlos Manuel vaz Pinto also added his voice to the war cry ahead of the game, insisting that only three points will be a welcome result when they face the brewers.
"Very tough match ahead of us but again, we have the spirit to win and we have the determination. The players are really motivated and we know that we still want to go for the KPL title. We have to go in with an urge to win and I am confident we can do it," the coach added.
KCB and AFC Leopards who play Tusker next will be watching the game with very keen interest as a drop in points will be very vital for them to reduce the gap. A draw between the two sides will mean KCB have a two-point gap which they can bridge and go back top if they beat the brewers on Sunday.