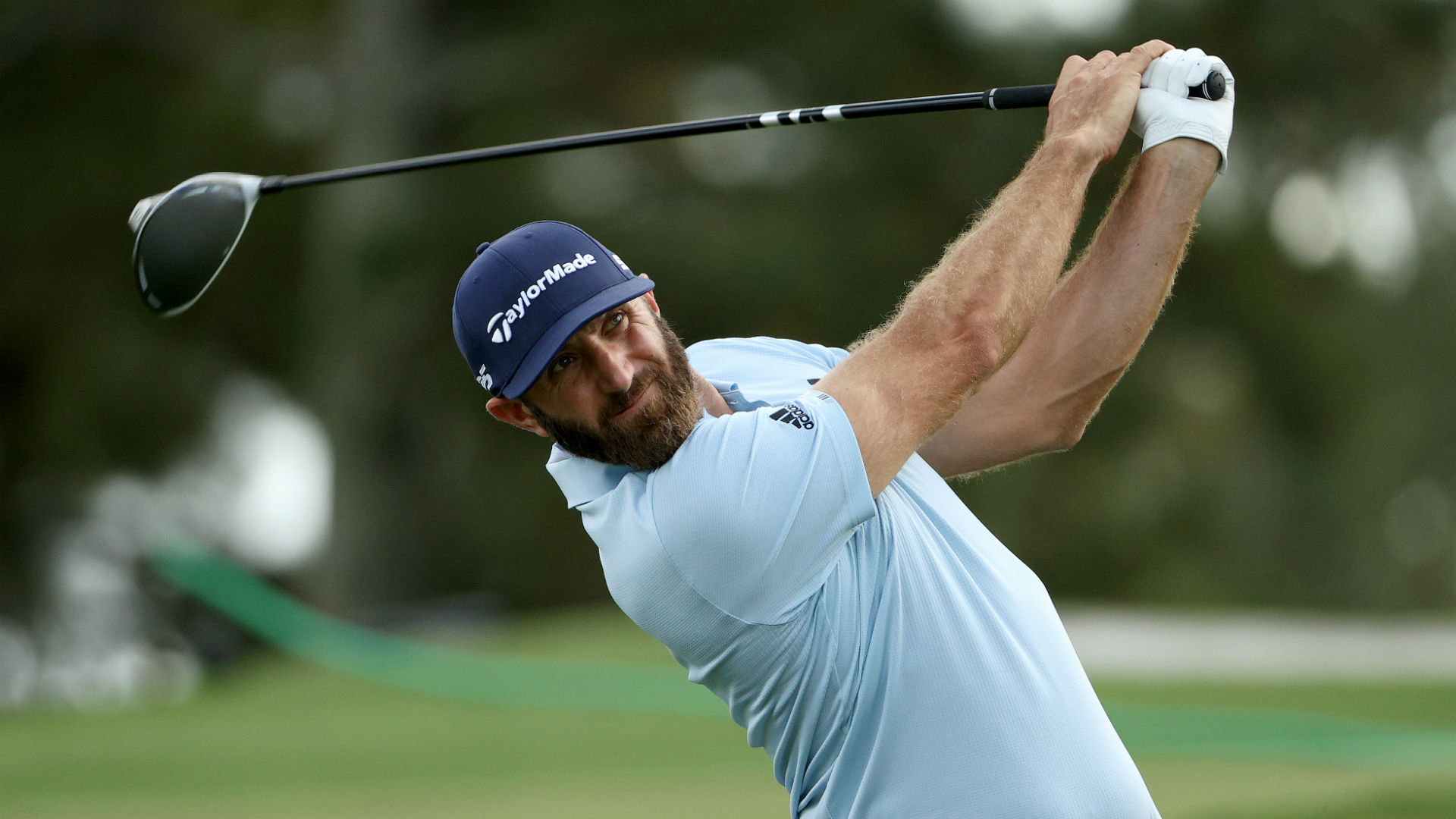 Dustin Johnson's Biography
Dustin Johnson is an American professional golfer. He was born on 22
nd
June 1984, in Columbia, South Carolina, United States. His full byline is Dustin Hunter Johnson.
His parents are Kandee Johnson and Scott Johnson. Dustin also has two siblings dubbed Austin Johnson and Laurie Johnson.
The golf icon plays on the PGA Tour. He has also made an impressive performance on the golf court. Dustin has won two major championships.
The championships include the 2016 U.S. Open at Oakmont Country Club with a 4-under-par score of 276. The other one is the 2020 Masters Tournament, with a record score of 268, 20-under-par.
Dustin Johnson undoubtedly a force to reckon with and he has inspired many upcoming golfers. He has previously finished in a tie for second at both the 2011 Open Championship and the 2015 U.S. Open.
In addition, Johnson has six World Golf Championships victories. This is a record that is only broken by the golf icon Tiger Woods, having won more.
Dustin is also the first player to win each of the four World Gold Championship events.
By virtue of his 2020 Travelers Championship win, Johnson became the third player in Tour history to win a Tour title in each of his first 13 seasons, joining Jack Nicklaus (17) and Tiger Woods (14).
More achievements
Dustin Johnson is also celebrated for being one of the longest drivers on the PGA Tour. He was ranked in the top ten annually in driving distance from 2008 to 2020, and leading in 2015.
The gold star has impressive prowess and good mastering of the game, which has continually been rewarded. In February 2017, Johnson became the world number 1 –ranked golfer. He withheld that position for 64 consecutive weeks, the 5th longest run as number 1.
He returned to the number 1 position in 2018, 2019 and 2020 and has been at number 1 for a total of over 120 weeks.
Dustin started his golfing journey at the collegiate level. He played at Coastal Carolina University, where he majored in Sports Management.
Dustin Johnson's professional career
Johnson turned professional in late 2007. However, he earned his 2008 PGA Tour card by finishing in a tie for 14th place at the 2007 qualifying school in December.
Toward the end of his rookie season in October 2008, Johnson won his first PGA Tour event, the Turning Stone Resort Championship in upstate New York.
Four months later, he won his second event at the AT&T Pebble Beach National Pro-Am, which was shortened to 54 holes when the final round was cancelled due to strong winds and heavy rain.
Dustin continued to make progress in his career as the years went on. On July 31, 2014, Johnson announced he was taking the rest of the season off to seek professional help for personal challenges.
In 2015, he returned to the tour at the Farmers Insurance Open in February. Although he missed the cut by one stroke, He recorded top-five finishes in the next two events. He also tied for fourth at the AT&T Pebble Beach National Pro-Am.
Johnson started off the 2016 season well with six top-10 finishes in his first ten events. On March 2, Johnson's agent announced that Johnson would not be competing in the 2020 Summer Olympics due to his schedule.
On June 27, Johnson carded his career lowest round on the PGA Tour during the third round of the Travelers Championship.
In the year 2020, Dustin Johnson won the Saudi International for the second time. That marked his 9th victory on the European Tour.
Dustin Johnson's Net worth
As reported by Celebrity Net Worth, Dustin Johnson is worth $ 50 million.
"Dustin has won $70 million dollars in tournament prize money. If you include the $15 million he won at the 2020 FedEx Cup title, he is the third highest-earning golfer of all-time behind Tiger Woods ($120 million) and Phil Mickelson ($92 million)."
Dustin Johnson's salary
Johnson's salary is expectedly whopping, being the third highest-paid golfer. However, his salary is currently not revealed.
Dustin Johnson's endorsements
Johnson reportedly earns an estimated $11 million a year in endorsements. He has signed deals with several global brands.
The brands include; Adidas, BodyArmor, Hublot, NetJets, Perfect Practice, RBC and TaylorMade.
Dustin Johnson's family
Dustin is married to Paulina Gretzky who is the daughter of the hockey player Wayne Gretzky. The two have sired two kids named; River Jones Johnson and Tatum Gretzky Johnson.
Dustin Johnson foundation and charity work
The celebrated golfer has a foundation called the 'Dustin Johnson Foundation'. Its main aim is to offer opportunities for youth to learn, play and contend, ultimately giving them a competitive edge on and off the course.