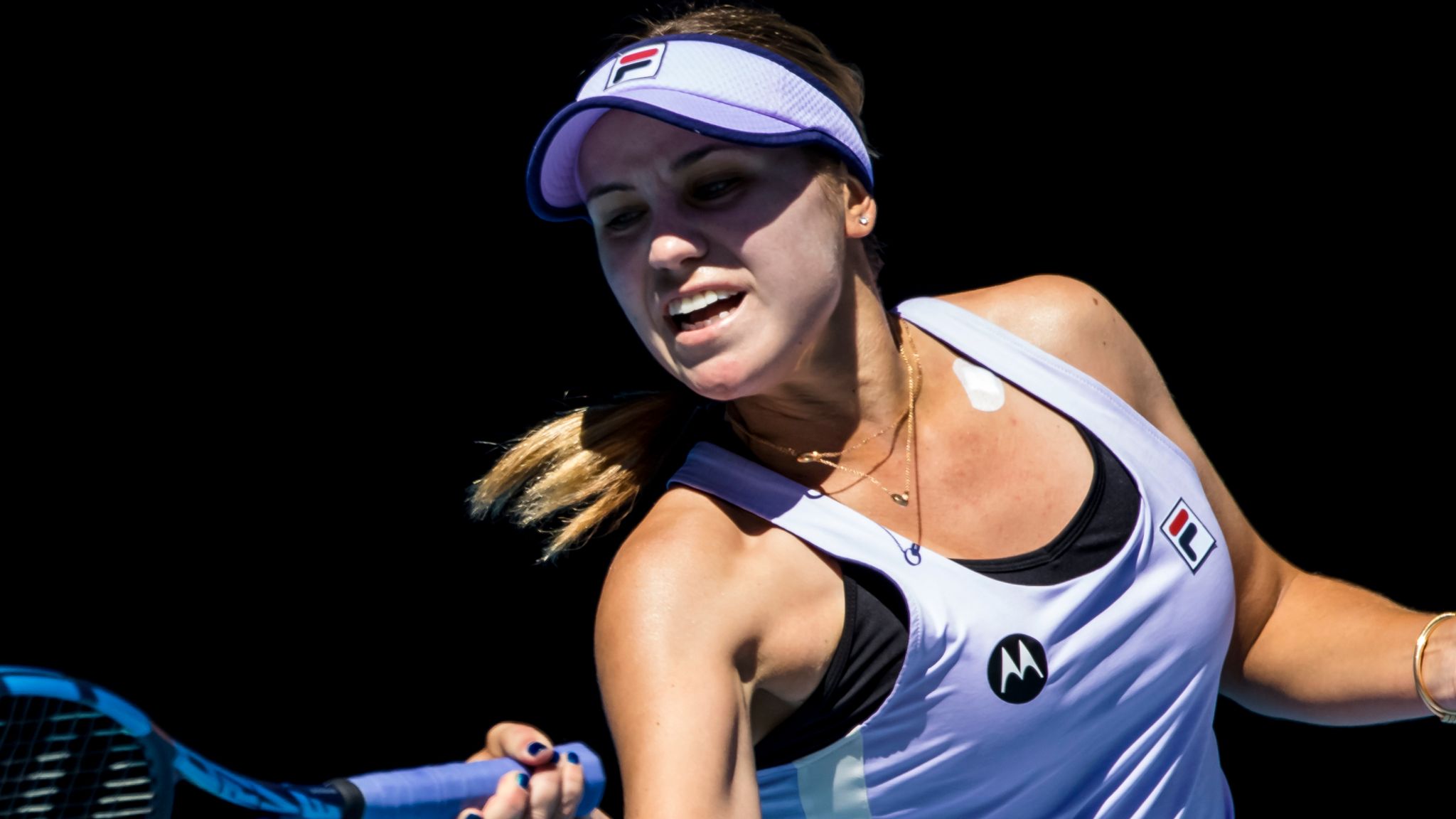 Amanda Anisimova's achievements
Amanda Anisimova is an American professional tennis player. She was born on 31
st
August 2001, in Freehold Township, New Jersey, United States.
Her parents are Konstanian Anisimova and Ogla Anisimova. She also has a sibling sister named Maria Egee.
Amanda is the third-youngest player ranked in the top 100 by the Women's Tennis Association (WTA). She also has a career-high ranking of No. 21 in the world.
Anisimova made her professional tennis debut in 2016 and has won more than $1.4 million in prize money.
At the age of 17 in April 2019, Anisimova won her first WTA title at the Copa Colsanitas. She began playing tennis at a very young age. His father was her coach and her elder sister is also an accomplished player.
Amanda was ranked as high as No. 2 in the world, as a junior. She also won the 2017 US Open girls' singles title and two other Grade A titles.
Amanda Anisimova also became the first American finalist at the French Open girls' singles event in 14 years.
Amanda rose to prominence at the 2018 Indian Wells Open. This is where she scored her first top 10 victory at the age of 16.
Anisimova's next breakthroughs came at the first two Grand Slam events of 2019.
She then upset the defending champion and world No. 3 Simona Halep. This was at the French Open to become the youngest semifinalist at the tournament in over a decade.
Amanda Anisimova's professional career
Amanda Anisimova's first professional tournament came about in the middle of 2016. This is when she received a wild card into US Open qualifying.
She made a win in her debut at the age of 14, against Veronica Cepede, who is ranked 124th in the world.
Eventually, Amanda reached her first final on the pro tour at the tournament. This is despite being her first professional main draw. A few weeks later, Amanda Anisimova was awarded a wild card into the Miami Open.
She, unfortunately, lost to Taylor Townsend in three sets in her WTA main draw debut. In her Grand Slam debut, she lost her first-round match at the French Open.
Nonetheless, she became the youngest player to participate in the main draw.
She broke into the top 200 by capturing her first career professional title at the $60K event in Sacramento towards the end of July while she was still 15 years old.
In 2018, Anisimova had two tournaments of the year. These were the inaugural Challenger Series 125K events at Newport Beach and Indian Wells.
She qualified for both main draws. Her semifinal at Indian Wells helped her earn a main draw wild card. This was a push into the WTA event there the following week. At the Indian Wells Open, Amanda Anisimova became the youngest player to reach the fourth round.
Amanda Anisimova's Career progress
In 2020, Amanda Anisimova began the year at the WTA Auckland Open. She eventually fell to Serena Williams in the semi-finals.
Anisimova followed this up with a disappointing performance at the Australian Open. As result, she fell to Zarina Diyas in the first round.
Amanda Anisimova's net worth
Just like any other player, Amanda has her worth.
According to Celebrity Net Worth, Amanda Anisimova's net worth is approximately $2 million. This is reportedly purely from her athletic career.
Amanda Anisimova's salary
Reports also indicate that Amanda has earned about $2,038,276 in prize money.
Also read: Coco Gauff, youngest top 100 ranked tennis player by WTA
Amanda Anisimova's endorsement deals
Amanda Anisimova is a big tennis talent has been endorsed by several huge brands. This has contributed to Amanda's net worth.
Reports say that she has been endorsed by brands like Babolat, Nike and Gatorade.
She signed a contract in 2020 with the maker of sports-themed beverages and food items, Gatorade. Additionally, the athlete also wears Nike apparel and uses Babolat racquets.
Amanda Anisimova's foundation and charity work
Many athletes have always contributed to charity works as a way of giving back to society. Some have also established their own foundations to support various causes. This includes offering support to the less fortunate in their various hometowns.
However, not much is revealed about Amanda Anisimova's charity works.