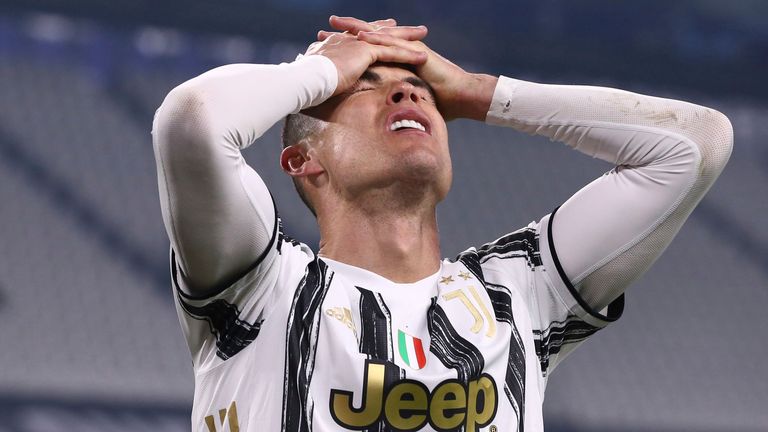 Cristiano Ronaldo and Juventus crashed out of the UEFA Champions League Round of 16 despite winning their second-leg match 3 2 against strong rivals FC Porto.
Portuguese side FC Porto made it through to the semi-finals on away goals, after a 2 1 win in the first leg at home to the Old Lady.
Portuguese international Sérgio Oliveira scored the decisive goal late in the extra-time from a set-piece. The 28-year-old who had scored a first-half penalty to give the visitors a 3 – 1 aggregate advantage, rose to the occasion again. The central midfielder struck the ball low and hard towards the wall and found the back of the net, sparking wild scenes of celebration amongst the players and coaching staff.
Juventus have now failed to progress past the quarterfinals of the Champions League for the third consecutive season since the arrival of Cristiano Ronaldo. Before the arrival of the Portugal international captain, the Bianconeri had reached the final twice in four years.
With Ronaldo in the team, the Zebre have struggled to get out of the knockout stages, crashing out to Ajax in the quarterfinals in 2019, being ousted by Olympique Lyon in the last 16 last season and now losing to FC Porto in a similar stage.
The Goeba are struggling even in their Italian domestic league, sitting third with a game in hand and 10 points off the log leaders Inter Milan. They have only lost once and drawn another in their last five domestic fixtures.
Pressure continues to mount on coach Andrea Pirlo after bowing out of the Champions League, the competition where he won two trophies.
It was a thrilling victory for Porto who had to play most of the game with a numerical disadvantage after their striker Mehdi Taremi was sent off in the 54th minute.