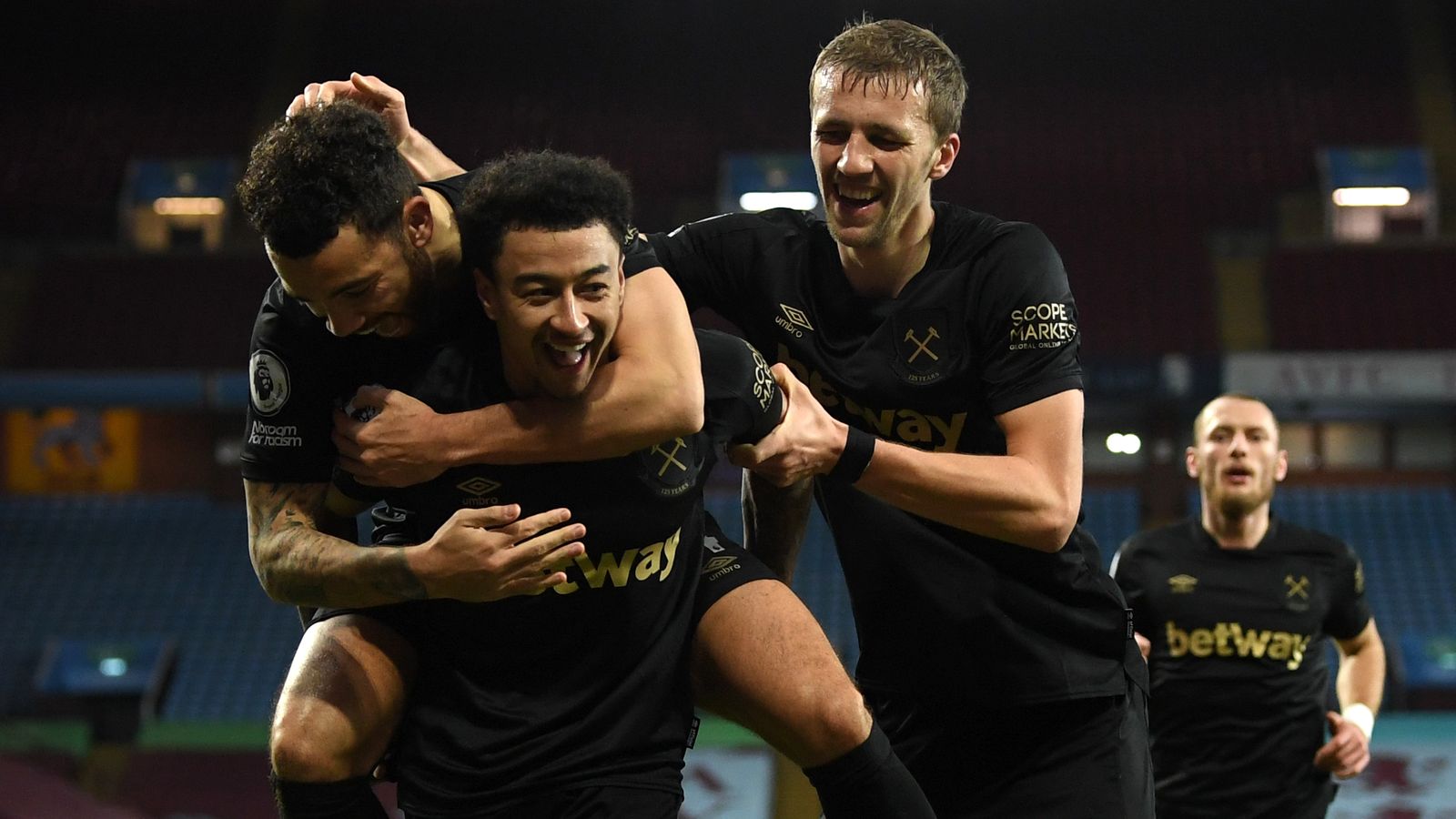 Manchester United loanee Jesse Lingard kicked off his loan spell debut with two goals in West Ham United's win over Aston Villa.
The Hammers overcame the Villans 3 1 in their Premier League encounter at the Villa Park on Wednesday.
Lingard scored West Ham's penultimate and ultimate goals before Villa got a consolation goal from Ollie Watkins.
This is not the first time Lingard has found the back of the net in his first loan spell at a club.
Tracing back to 2013 during his loan debut for Birmingham City, Lingard netted four times in their 4 1 win over Sheffield Wednesday.
The England international completed a deadline day switch to the Irons as he looks to revive his football career.
The 28-year-old has struggled to find game time at Old Trafford owing to the massive competition in the squad.
After an impressive performance, West Ham manager David Moyes heaped praises on the Englishman who played a crucial role in West Ham's victory.
"If he keeps up that form, it won't be long until he's back in the England squad if he keeps up that level, which he did tonight, adding goals to it as well.
"But as long as he keeps adding them for West Ham just now, we'll be happy. It was a great opening night for him, not only the goals, but he made the team play better tonight as well," he said in a post-match interview.
The former Manchester United manager also backed a rejuvenated Lingard to fight for a spot in Gareth Southgate's squad.
"If he keeps that form up then it might be Gareth coming knocking again," he said.
"He will have his own ambitions and challenges to show people he is at a level and he showed a really good level, Ross Barkley is very much the same for Villa.
"If he keeps playing as well as he did he will do a brilliant job for West Ham and if he keeps going like that then he'll get back into the England squad. I hope he can get back to that standard."
Lingard has not featured for England squad since 2019 and he will work hard to convince England manager Southgate to consider him in the international team.
Southgate dropped Lingard due to his poor run of form backed with lack of game time at Manchester United.