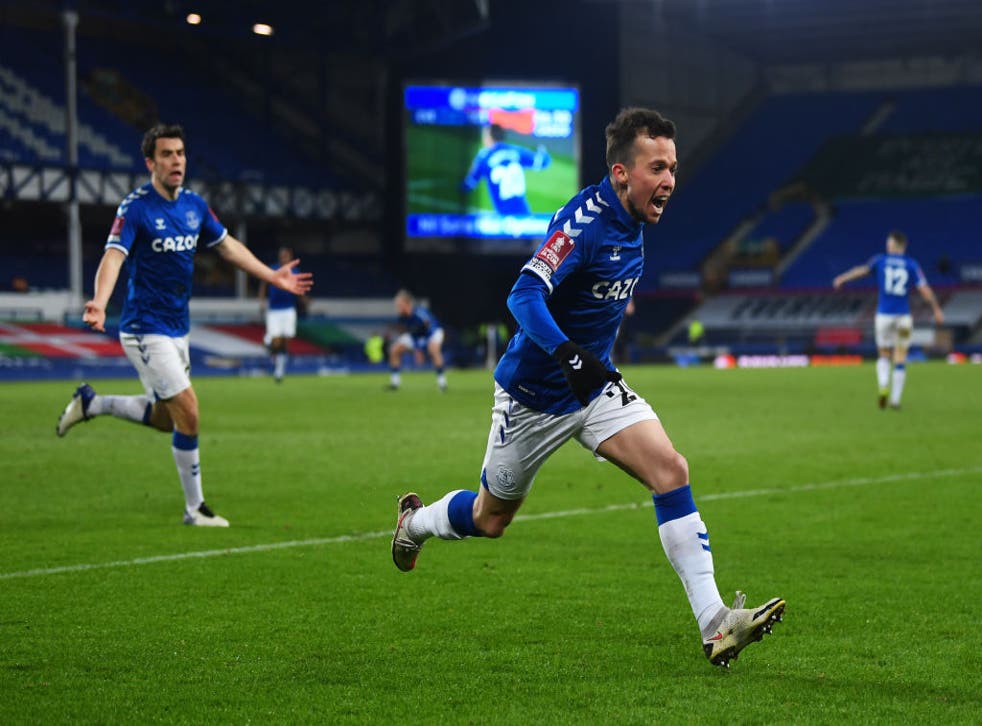 Everton proceeded to the quarter-finals of the FA Cup after dumping Tottenham Hotspur in a nine-goal thriller match.
Bernard scored late in the extra-time as Everton beat Spurs 5 4 in their semi-final match encounter at the Goodison Park.
The match could have gone either way due to both teams style of play of attacking football.
Everton went into the match rather confident coming from a 3 3 draw against Manchester United in the Premier League.
Spurs, on the other hand, were coming from a 2 0 win against Sam Allardyce's West Brom in the domestic league.
Spurs manager Jose Mourinho made customary changes, starting Heung Min Son ahead of England captain Harry Kane as the sole striker in a 4-2-3-1 formation.
However, the England international came on at the 53rd minute for Steven Bergwijn, scoring half an hour later.
Spurs defender Davinson Sanchez had put Jose Mourinho's men ahead after three minutes but Dominic Calvert-Lewin and Richarlison scored in quick succession to take the lead.
Former Spurs man Gylfi Sigurdsson scored from the spot against his old team after in-form Calvert-Lewin had been fouled by Pierre-Emile Hojbjerg.
However, Erik Lamela reduced the deficit scoring in the stoppage of the first-half.
Brazilian Richarlison went on to grab his second of the night, but their two-goal margin was cut another Sanchez goal and Kane's header.
Everton manager had substituted Alex Iwobi for Bernard in the 70th minute and the Brazilian made the difference in the 95th minute.
The winger scored Everton's fifth and the match's ninth to kill the hopes of the North London rivals of progressing to the sixth round of the FA Cup.