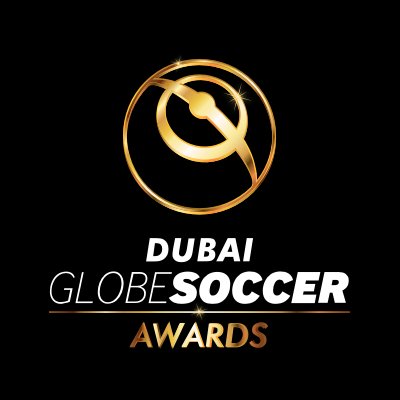 Lionel Messi, Cristiano Ronaldo, Robert Lewandowski and Mohamed Salah are among the four shortlisted finalists for the upcoming Dubai Globe Soccer Awards.
The annual awards given for excellence in football is scheduled to take place on December 27 at the Dubai International Sports Conference.
The official Gala Dinner broke the headlines as for the first time in over a decade, the finalists' selection was made by the fans.
Soccer supporters from all over the world have voted for their favourite international players, clubs, coaches and agents, shortlisting international names in the seven categories.
Dubai Globe Soccer Awards 2020 will be an anticipated event this year with the impact of Covid-19 pandemic that hugely affected football.
Both Ronaldo and Messi will battle for the Player of the Century 2001-2020 and Player of the Year 2020
Liverpool's Salah will look to get the best of the two stars alongside Brazilian legend Ronaldinho in the Player of the Century category.
Bayern Munich's Lewandowski is another name in the category following his tremendous performance with the Bundesliga side.
He was poised to win the Ballon D'or this year but awarded with one from Lego.
Bayern Munich and Real Madrid have been shortlisted for Club of the Century 2001-2020 and also Club of the Year 2020 after showing consistency and domination in game season after season with Liverpool, Barcelona and Al Ahly also shortlisted in the latter category.
Player of the Century: Cristiano Ronaldo (Juventus FC), Lionel Messi (FC Barcelona), Ronaldinho (Brazil), Mohammed Salah (Liverpool)
Coach of the Century: Alex Ferguson (former Manchester United), Josep Guardiola (Manchester City), Jose Mourinho (Tottenham Hotspur), Zinedine Zidane (Real Madrid)
Club of the Century: Al Ahli, Bayern Munich, Barcelona, Real Madrid
Agent of the Century: Giovanni Branchini, Jorge Mendes and Mino Raiola
Player of the Year: Cristiano Ronaldo, Lionel Messi and Robert Lewandowski
Club of the Year: Bayern Munich, Liverpool and Real Madrid
Coach of the Year: Gian Piero Gasperini (Atalanta), Hans-Dieter Flick (Bayern Munich) and Jürgen Klopp (Liverpool)