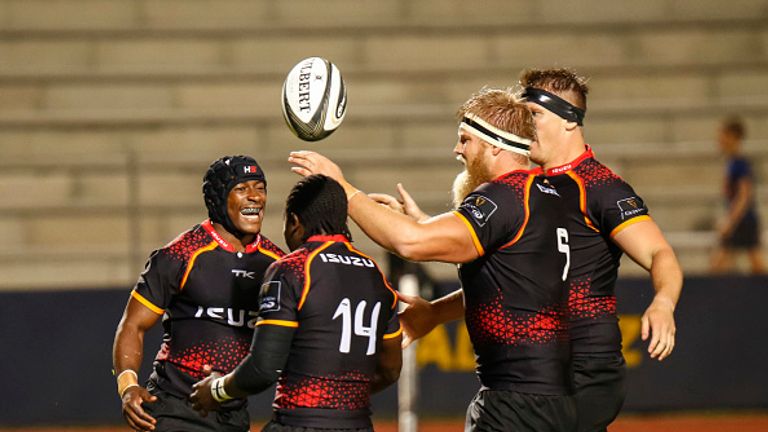 The Southern Kings rugby board on Tuesday announced its withdrawal from all rugby competitions in 2020 due to financial challenges.
The players and staff were informed of the decision at 7.30 am on Tuesday morning, following an urgent meeting of the board on Monday.
Andre Rademan, chairman of the Southern Kings board said: "Following several weeks of interrogation of the Kings' financial state of affairs we were left with a straightforward choice.
"We could opt to field the Kings in the domestic competitions mooted by SA Rugby for the sport's post-lockdown resumption if we so wished.
"If we did so, it would require additional loans to the Kings or extra investment from the shareholders to the tune of R6.5m, which would add to the organisation's existing substantial debt.
"However, as there was no contractual requirement for the Kings to resume short-term participation in the Guinness Pro14 competition, because of air travel restrictions, and as the Kings had no other commercial commitments to honour, the most prudent decision was to withdraw.
"This may not be a popular decision but in the current circumstances it is the right decision."
The decision was supported by the executive committee of the Eastern Province Rugby Union (EPRU) and SA Rugby – the two shareholders in the Kings company.
"This is obviously very disappointing news for the players and management who, like all rugby professionals, were desperate to resume playing," said Rademan.
"But the board believed that further investment in 2020 with zero commercial return would be reckless in the extreme."
Rademan said that with ongoing uncertainty about competition formats and travel restrictions into 2021, the board would now take time to reconsider its options and the on-going financial challenges.
"As a board, we had been considering further short-term contracts to see the squad through to the end of the year. But it became apparent that we would, for want a better phrase, be throwing good money after bad in the current global environment.
"We now have time to consider what is the best way forward for rugby in the Eastern Province in this fluid and financially challenging environment."
Rademan, who is also president of the EPRU, said further consultation would take place with the Kings' staff in the coming weeks over the next steps for the team.
SA Rugby assumed management control of the Southern Kings, having taken back a 74 per cent shareholding in the organisation, in partnership with the EPRU in June.
In partnership with ANA and Sports Leo