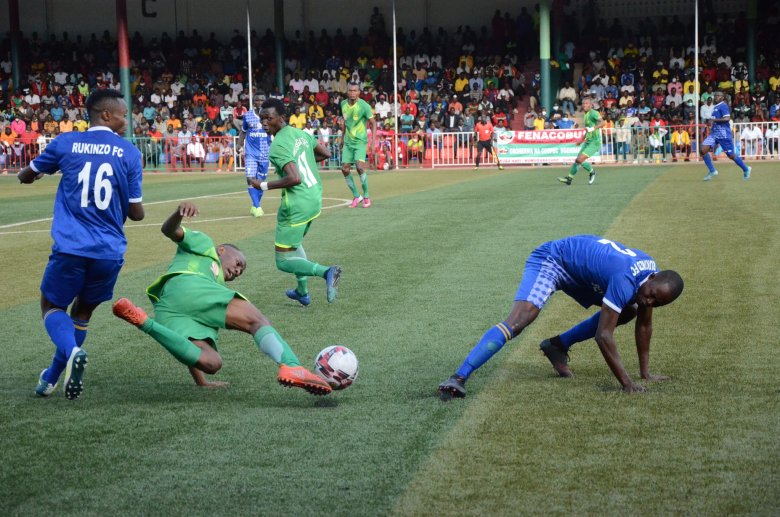 Musongati were crowned the Burundian President's Cup champions with a 5-4 penalty shoot-out victory at the Stade Urukundo, in Mwumba, over the weekend.
This was the second consecutive final loss for Rukinzo, after losing 3-1 to Aigle Noir last season.
The game was forced to penalties after a 1-1 stalemate in regulation time and Musongati having the last laugh and claiming the ticket to represent the Eastern African country in next season's African Confederation Cup.
Rukinzo goalkeeper Ismail Wilondja shot his penalty over the bar, and his side couldn't bounce back from that despite scoring the next four, with Musongati scoring all five.
In regulation time, Musongati broke the deadlock when Yves Kireko's powerful header dipped into the far post, with the side benefiting from a powerful start to the game.
However, Rukinzo regrouped to net in the equaliser before halftime, Derrick Mukombozi heading in unmarked from the back post off a cross from the right.
Meanwhile, the Burundi Football Federation has awarded the best performers of the season.
League champions Le Messager Ngozi were the biggest winners with tactician Jimmy Ndayizeye named Coach of the Year, Iddy Museremu walked home with the Golden Boot after scoring 19 goals while youngster Arthur Nibikora was named Revelation of the Season Aigle Noir's Jospin Nshimirimana was named player of the season.
To date, Burundi have had relatively few novel coronavirus pandemic infections. A total of 269 infections have been reported with 207 recoveries and just a single death.
However, the accuracy of the reporting of numbers appears to be problematic with 21 new cases reported on July 3, and no other infections recorded for the next 10 days.
On Monday, as though there was a backlog of reported infections – 78 new cases were reported.
In partnership with ANA and Sports Leo