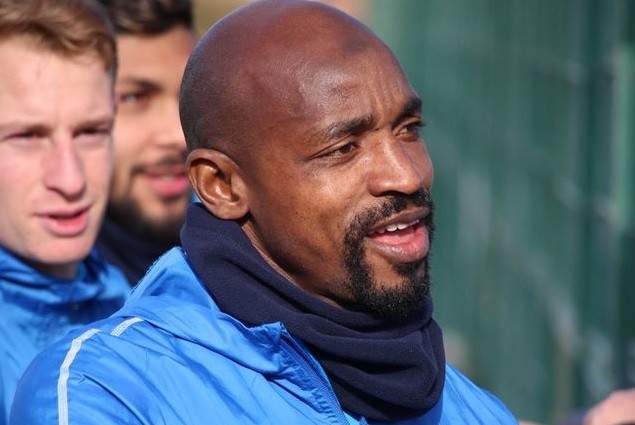 Montpellier's Senegalese forward Souleymane Camara has announced his retirement from football, the club confirmed this week.
The 37-year-old veteran spent 13 seasons with the French Ligue 1 outfit. In that time he made 423 appearances, which included winning the league title in 2012.
Camara last played for his national team eight years ago.
Montpellier club president Laurent Nicollin confirmed the decision to Midi Libre newspaper.
"We spoke on Friday and the decision was taken," said Nicollin.
"He's now thinking about what he'll do next. We've given him some time to know what he wants to do if he wants to coach here. We've left the door open."
Camara's most notable achievement for Senegal was being part of the side which progressed to the World Cup quarterfinal in 2002.
The striker began his professional career in France at Monaco at the age of 17. There he made 59 appearances from 2000 to 2005. In that time he scored seven goals. While at Monaco, he was loaned out to Guingamp in the final year of his contract. He was capped 13 times for Guingamp, scoring two goals.
A move to Niece followed, where he spent three seasons, tallying 31 appearances with 11 goals. Again he was loaned out in the final year of his contract to Montpellier. After one season on loan, Montpelier signed the player at the age of 25. Their decision to sign Camara was rewarded, as he proved loyal to the club for the rest of his career.
In partnership with ANA and Sports Leo