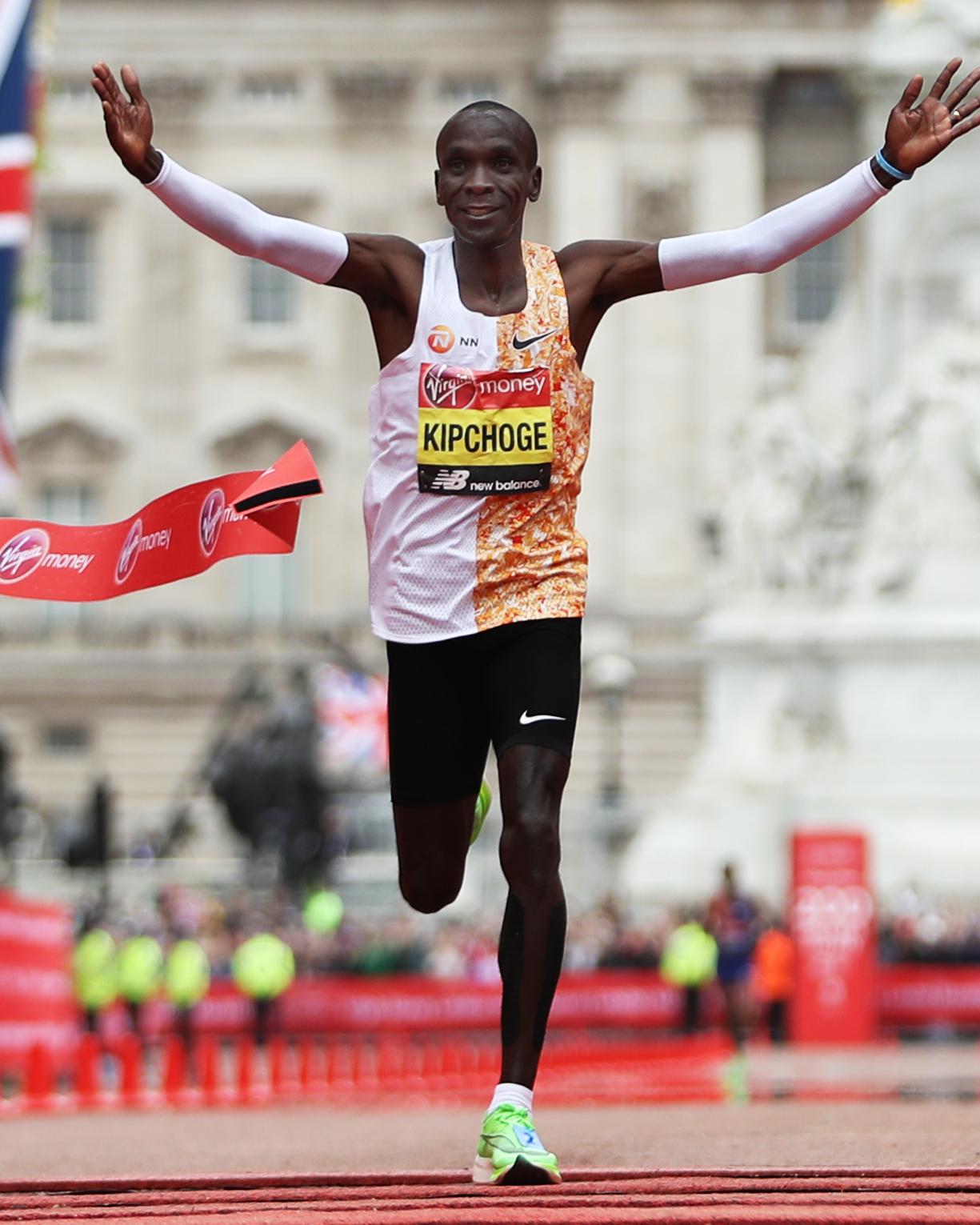 World Athlete of the Year Eliud Kipchoge is leading the way in the relief efforts for vulnerable athletes in the Great Rift Valley in Kenya.
The Olympic marathon champion and world record-holder spent Friday in Kericho County distributing food to those in need.
He had been chosen as the ambassador of the relief project by the Ministry of Sport to come to the aid of athletes who have lost potential income owing to cancellation of races in light of the Covid-19 pandemic.
The food packages included maize, wheat flour, rice, cooking oil and pasta.
Though is able to run on his own, Kipchoge's training has been severely impacted by the national lockdown in his country.
Kipgchoge in addition to his 2:01:39 world record he set at the Berlin Marathon in 2018, is also the only man to have broken two hours for the 42.2km distance in an unofficial attempt in Vienna last year.
The 35-year-old would have been ready to defend his title at the London Marathon last month, but instead was left wondering what might have been before all races were either suspended or cancelled.
"It's a very hard time for athletes who are following a training program," said Kipchoge.
"We have to fully accept the change. We run to raise awareness of this coronavirus."
The 42.2km has been moved to October 4, and Kipchoge would have been the favourite for the race.
In partnership with ANA and Sports Leo