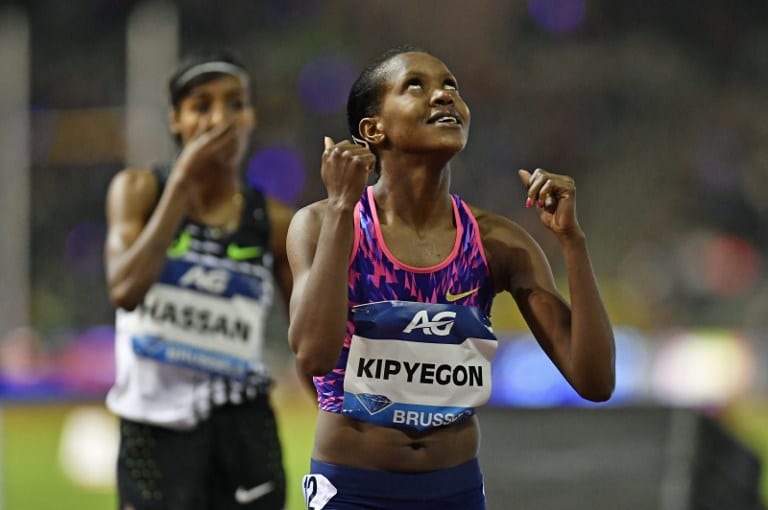 Faith Kipyegon says she'd been working herself into great shape this pre-season, boding well for the run-up to her Olympic 1500m title defence in Tokyo.
But like everyone else, the 26-year-old has been forced to adjust to the whims of the coronavirus epidemic.
Speaking to the Daily Nation from her training base in Eldoret, Kenya, Kipyegon said:
"I was in good shape this year and I was hopeful of retaining my title and to even run my personal best compared to last season. The virus has stopped the world and we just have to understand and wait."
Instead, she's passing her time with long runs and speed work.
"I had great plans this season of improving my performance in the distance and I would have used the Diamond League races, but we have been left now to train on our own because there is no competition ahead."
Kipyegon suffered a hip injury in the World Championships final last year but still clocked a 3:54.22 national record to finish second behind Sifan Hassan. It's a performance she was very pleased with.
"Hassan beat me due to my short preparation for the race because I was also coming back from maternity leave."
At the Rio Olympics Kipyegon at the age of 22 clocked 4:08.92 to take the gold medal in the women's 1500m. Since then, Kipyegon has added a World Championship title in the women's 1500m in London 2017, to go with her silver at last year's edition in Doha.
In partnership with ANA and Sports Leo